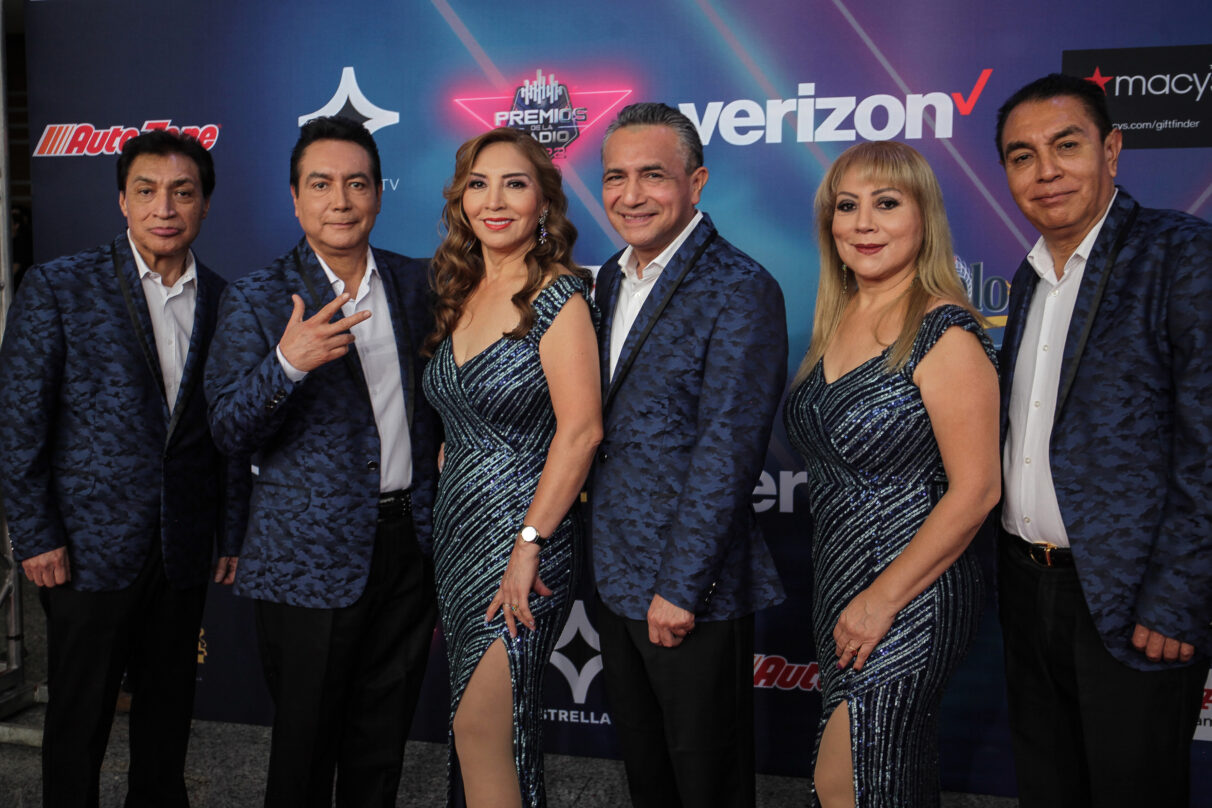 Los Ángeles Azules To Receive Lifetime Achievement Award at the 2023 Billboard Latin Music Awards
Los Ángeles Azules are continuing to receive their flowers. Today (Aug. 29), Billboard and Telemundo revealed that the emblematic Mexican band will be this year's recipient of the Lifetime Achievement Award at the 2023 Billboard Latin Music Awards. The awards will take place at the Watsco Center in Coral Gables, FL, on Oct. 5.
"We feel very honored to receive this award," the iconic group reportedly said about the award. "It is a recognition of our music, which we have shared with our audiences throughout all these years." Previous recipients include Paquita la del Barrio, Los Temerarios, and Miguel Bosé, to name a few.
This year, the special award is honoring the cumbia hitmakers for their "exceptional career that has taken Latin music to another level on the global stage," per Telemundo. They also point out that the band continues to be relevant for their artistic and personal contributions, with their influence "mark[ing] the development of Latin music around the world."
Since 1980, the Mexico City band has been cementing their trajectory with their now-classics such as "Cómo Te Voy a Olvidar" and "El Listón De Tu Pelo." They're also known for their newer hits like "Nunca Es Suficiente" with Natalia Lafourcade and "El Amor De Mi Vida" with Maria Becerra, proving that their music keeps evolving and transcending generations.
Not only will the cumbia hitmakers receive the prestigious honor, but they will also perform at the awards ceremony. Though we don't know what songs they will perform yet, the group has an expansive repertoire that spans over 40 years to choose from. Will they perform a medley of their popular hits from the start of their career to now?
The highly-anticipated performance at the 2023 Billboard Latin Music Awards will air live on Telemundo and will be available via streaming through Universo, Peacock, and the Telemundo App.