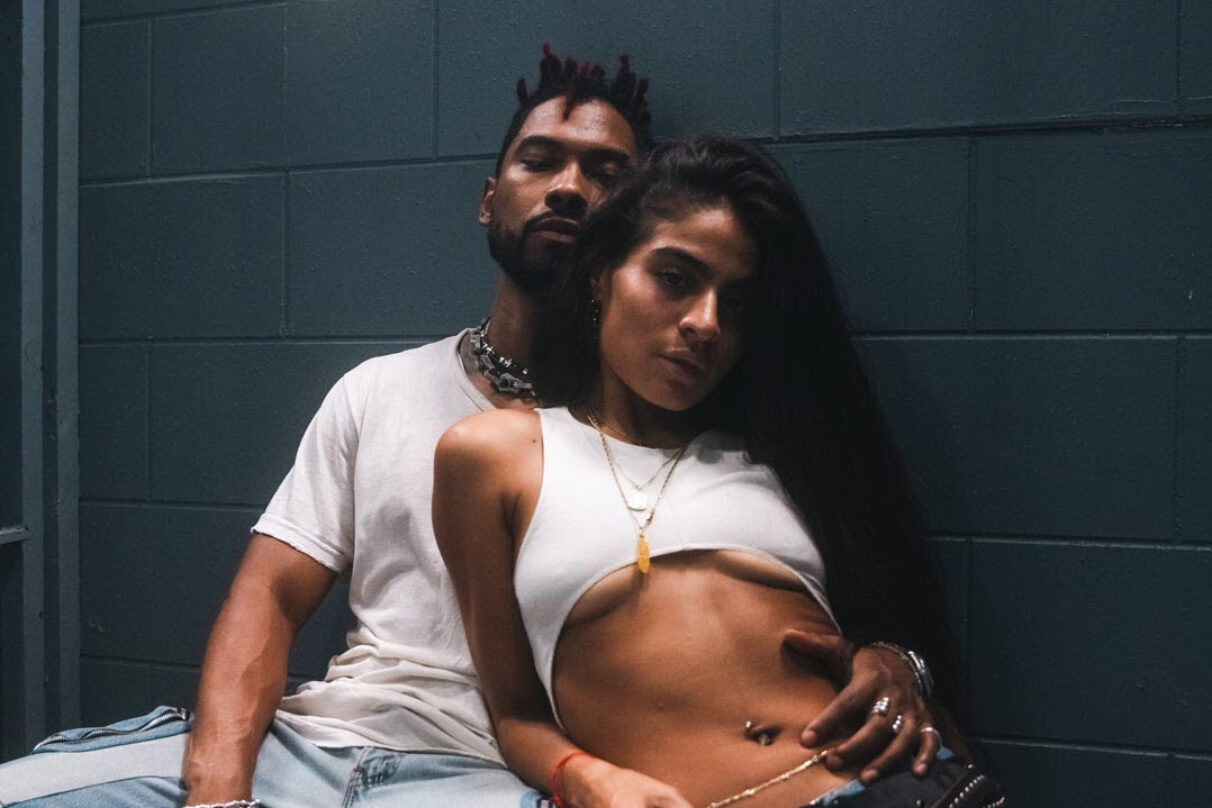 LISTEN: Jessie Reyez & Miguel Come Together For Sultry-As-Ever "JEANS"
Riding a creative kick of releases and performances within the past month, Canadian Colombian singer-songwriter Jessie Reyez returns with a sensational new track titled "JEANS." Out now (August 18), Reyez taps in R&B heavyweight Miguel for a sultry collaboration.
After teasing the song and video on her Instagram over the past month, Reyez released the long-awaited single, delivering a sensual track with a deeply warm guitar melody and an ever-warmer sentiment.
"JEANS" is a dreamy tune with a snug instrumental that suits Reyez' arousing style, much like the song title. Accompanied by lyrics that seem superficial at first but demonstrate Reyez's endearing poetry within her songwriting. Lines like: "You fit, better than a pair of jeans baby/ fill me up better than a feast baby/ you fit, like your mama made you just for me baby."
The instrumental is carried by a low-key guitar melody that only gets better with the contribution of fellow sensual sensation: Miguel. It's slow in tempo yet heavy in delivery, building up to a beautiful duet between the two artists.
The Erik Rojas-directed video sees Reyez finding love in all the wrong places, finding the perfect fit for her chaotic adventures in the back of a jail cell. The callback to early "Bonnie and Clyde" tropes visually manifests the chemistry between Reyez and Miguel, bringing charm to the track. The L.A based singer takes the perfect amount of space in the background, casually dropping in silky vocals that greatly assist Reyez and bring the best out of her vocal performance. There's an intimate energy the two share and complement each other. The video portrays the same energy through playful dancing that couldn't be stopped, even by a wall of jail cell bars.
It's been a productive month for Reyez, the contemporary soul singer, and she's riding the runner's high of creative inspiration. Starting the month off strong, Reyez released a music video for "STILL C U," a fan favorite from her latest full-length record YESSIE. Then she had a notable presence this summer festival season, appearing at Lollapalooza while opening for Sam Smith on their North American Gloria tour.
Watch the music video for "JEANS" below.