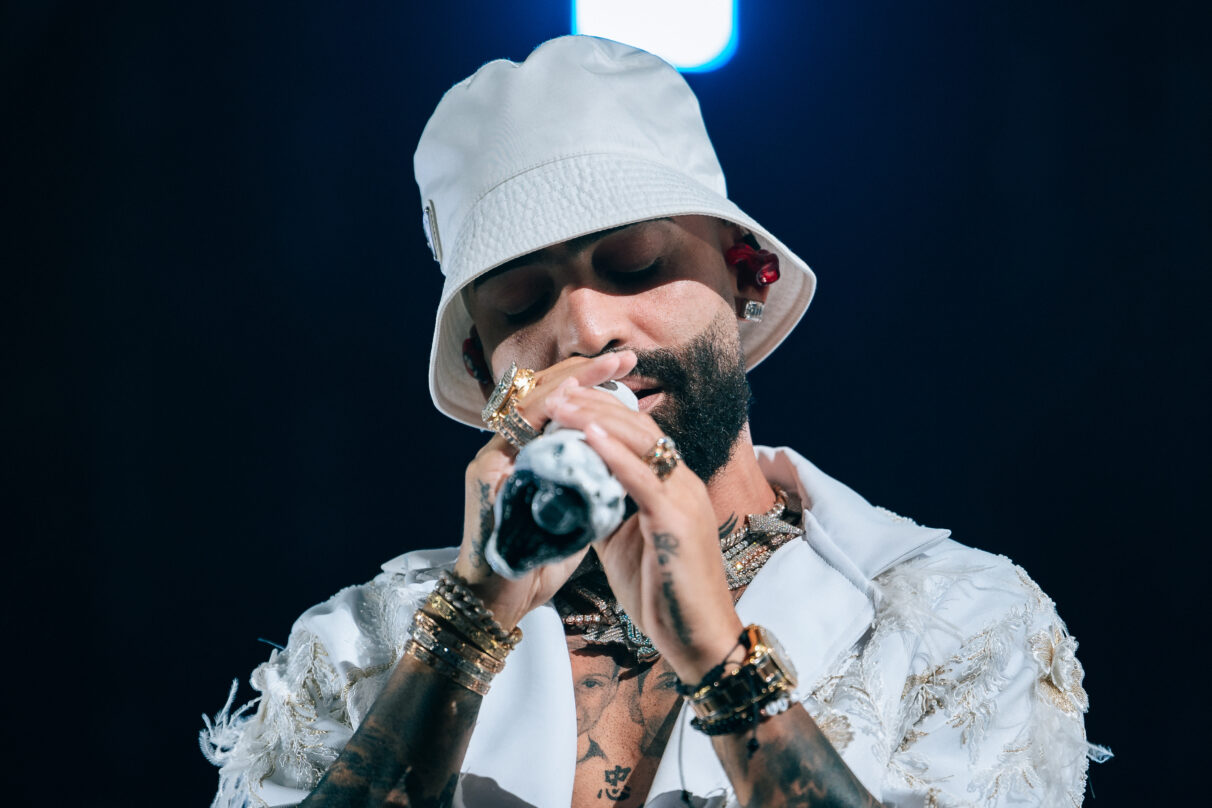 LISTEN: Arcángel Experiments With His Sound in New Album 'Sentimiento, Elegancia y Más Maldad'
Arcángel's new experimental album is officially here. 
Today (Nov 17), Arcángel released his new album 'Sentimiento, Elegancia y Más Maldad' with a long list of features and different sounds.  
The new 16-track album features collaborations with Mexican artists: Grupo Frontera on 'ALV' and Peso Pluma on 'LA Chamba.' In these songs, we hear Arcángel experimenting with his own vocals in the track as he sings to a Mexican melody. The song with Grupo Frontera, 'ALV,' also came with a music video release that was recently shot in Puerto Rico. Fans immediately shared their excitement for this specific collab, with one comment in Spanish on YouTube reading, "Mexico and Puerto Rico, They're hitting us on the heart." 
Arcángel had a lot to say with a little in his announcement post on Instagram, writing in Spanish, "Let's let the music do the talking because I've already said too much."
Mexican collaborations weren't the only way in which Arcángel experimented with his sound. He teamed up with Quevedo in the song, 'Los Roques,' a mix of Latin trap with Quevedo's iconic pop-rap melodies. Rauw Alejandro is also featured on the album on the 'FP' track, which doesn't come as a total surprise given their past collaborations. 
Arcángel also brought it back — we mean all the way back — featuring his former musical duo partner, De La Ghetto. Together, they bring the old school reggaeton flow in the track, 'Yoshi,' which also features reggaeton legends, Jowell y Randy. 
This new project is a continuation of Arcángel's successful music endeavors in the recent years.  
In February, Arcángel had seven sold-out shows in El Choli de Puerto Rico, and in August, he kicked off his first U.S. tour, visiting arenas in New York, Miami, Orlando, and more. He was also nominated for 2 Latin Grammys this year for "Best Urban Fusion/Performance" and "Best Urban Song" with "La Jumpa" featuring Bad Bunny.
His last album, 'Sr. Santos' — which was released last December — was an ode to his late brother, who tragically lost his life in a car accident in Puerto Rico; it was named one of the 25 best albums by Billboard. 
Listen to 'Sentimiento, Elegancia y Más Maldad' below.