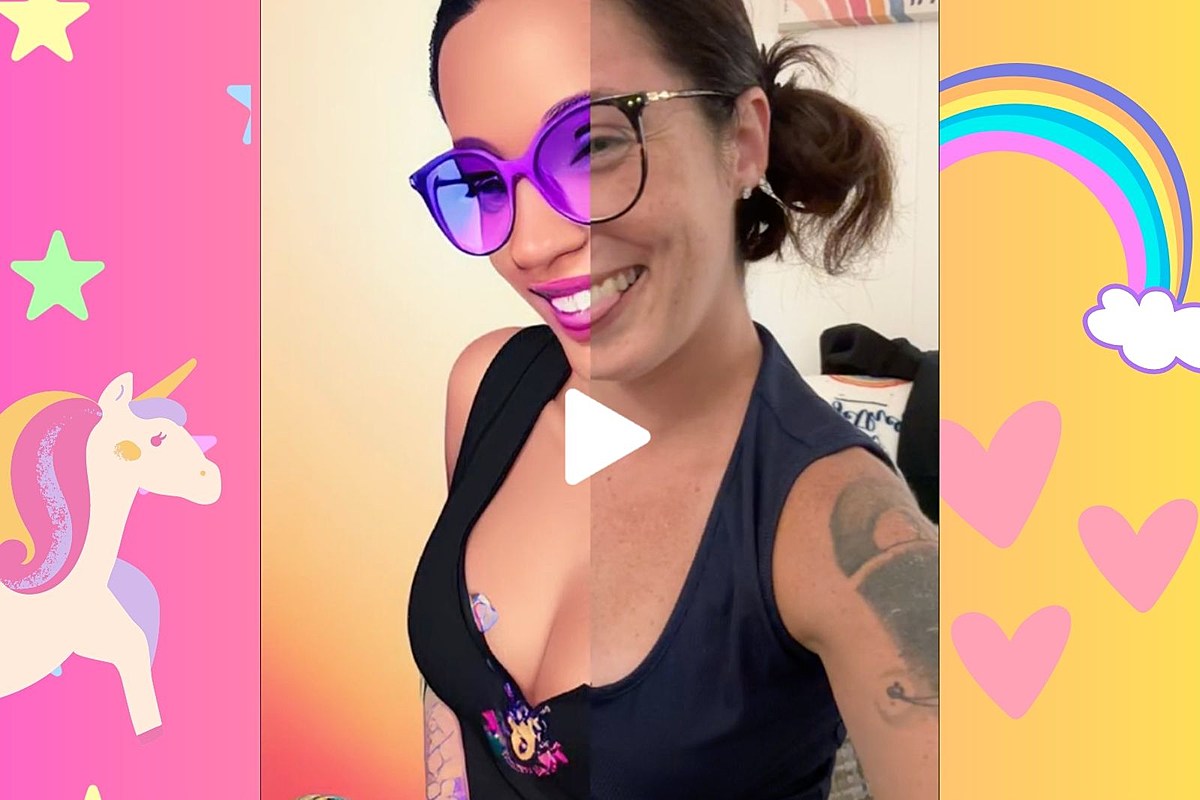 Lisa Frank TikTok Is Giving Us Serious 80s Vibes
Remember those colorful Lisa Frank designs from your childhood?
Maybe you slapped some Lisa Frank stickers on your bedroom door or maybe you even still think back to lugging around your Lisa Frank Trapper Keeper with such joy.
More than 30 years after their debut, those iconic Lisa Frank designs are still a thing.
TikTok has exploded with content in recent weeks thanks to fans sharing their love of the Lisa Frank style complete with sparkly rainbows and hearts.
Let's take a deep dive into Lisa Frank-dom on TikTok
Official Lisa Frank TikTok Account
This is a good starting point. Here, you can keep up with the latest Lisa Frank-inspired fashion and trends. That also includes the latest in Lisa Frank horse fashion.
Lisa Frank Dog Makeover
Oh, you don't own a horse, but need Lisa Frank styling tips for your pooch? Thankfully, someone flew their dog to California to get a whole new look that is very much Lisa Frank.
Lisa Frank Cat Makeover
Cats aren't immune from the Lisa Frank makeovers either.
Lisa Frank Crocs Unboxing
Who wants boring Crocs in monotone colors when you can have bright Lisa Frank Crocs adorned with adorable charms?
Finding Vintage Lisa Frank Items
Think of it as "American Pickers" but with a lot more pink. Come along as Lisa Frank hunters search for vintage goods from the line. You'll also learn about the approximate value of some of the classic Lisa Frank items.
Visiting An Abandoned Lisa Frank Factory
According to MarketRealist.com, Lisa Frank, Inc. once employed more than 400 people. The former factory building still stands out today thanks to its exterior which features unicorns, hearts and stars. The defunct factory is also hilariously located on Lisa Frank Ave. That street sign has to be a collectors item (NOTE: Don't steal it and blame us)
A Lisa Frank Toilet?
Of course there is.
The biggest Lisa Frank TikTok trend to date, however, has been the new Lisa Frank filter that give you a colorful makeover.
You're delivered the complete Lisa Frank aesthetic after the app snaps a quick photo of your face.
Users are pairing the filter with Aaliyah's "Are You That Somebody" to create a whole vibe.
Lisa Frank's designs hit mainstream back in 1987. The fact that it is a trending topic in 2023 speaks to the everlasting impact they had thanks to what was in school lockers and backpacks across the country.
KEEP READING: Check out these totally awesome '80s toys
See How School Cafeteria Meals Have Changed Over the Past 100 Years
Using government and news reports,
Stacker
has traced the history of cafeteria meals from their inception to the present day, with data from news and government reports. Read on to see how various legal acts, food trends, and budget cuts have changed what kids are getting on their trays.