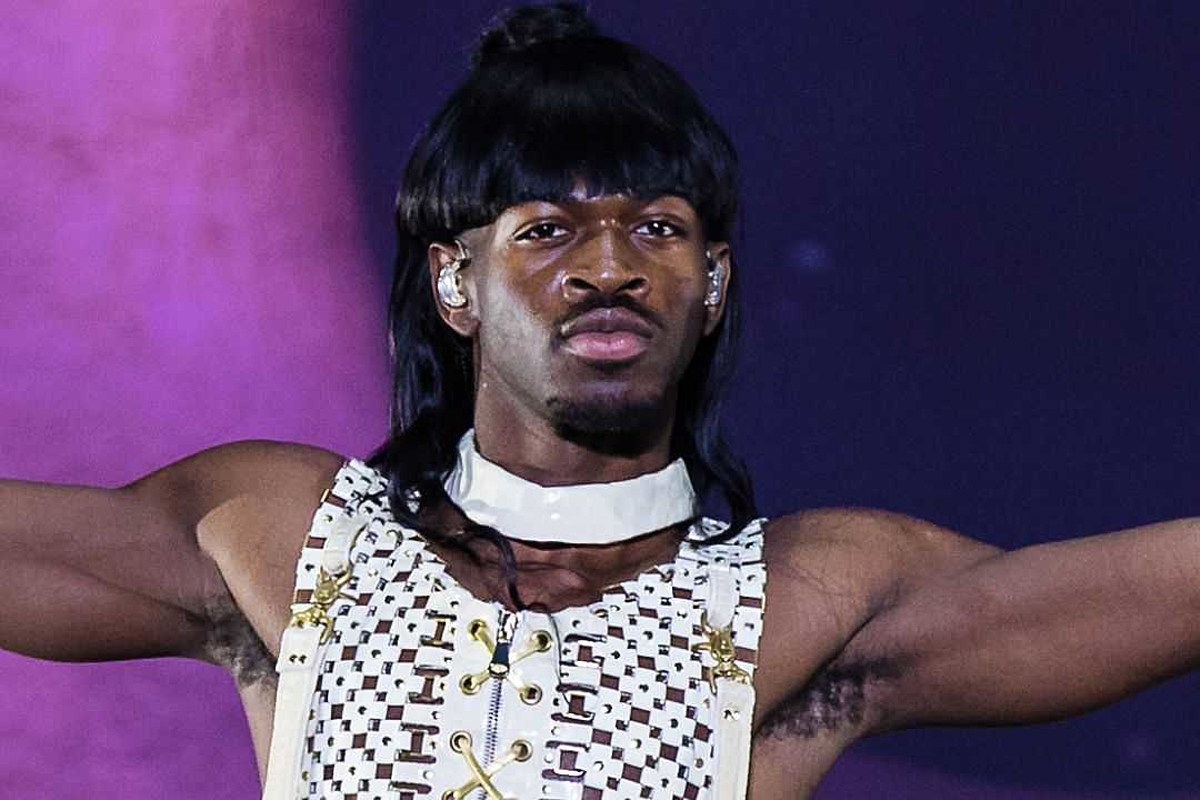 Lil Nas X Fan Hurls Sex Toy at Rapper Onstage
Fans going feral at concerts is a new trend that's seemingly only getting more and more wild, and now, Lil Nas X has become a victim.
During the rapper's performance at European Lollapalooza in Stockholm, Sweden, on Saturday (July 1), a sex toy was thrown on stage and narrowly dodged by Lil Nas.
He was in the middle of performing "Down Souf Hoes" when the NSFW object was hurled at him.
Thanks to his quick reflexes, he was able to dodge the sex toy but was ultimately shocked to find out what had been thrown at him.
"Who threw their pu–y on stage?!" Lil Nas X exclaimed in bewilderment as he waved the fake vagina in the air.
READ MORE: Pink Fan Throws Mom's Ashes to Singer Performing on Stage
"They threw his Twitter display name at him," one fan joked on Twitter, referring to Lil Nas X's Twitter profile name, which is just "pu–y."
Someone else said, "Now why would you pick it up?"
"I am actually in tears omg," another fan tweeted in reaction to the video.
The rapper appeared the make light of the wild moment by retweeting the video of the incident on Twitter.
In the last two weeks, several wild incidents during concerts have made headlines, with many people joking online that fans no longer know how to act at concerts post-pandemic.
In June, Bebe Rexha was smacked in the face by a flying phone in New York, leaving her with a black eye after she had to stop the show to receive medical attention. The man responsible for the phone was subsequently arrested and charged with assault.
Then, pop star Ava Max was physically assaulted by a man who invaded the stage and slapped her during a concert in Los Angeles. Soon after that incident, Pink was given a fan's mother's ashes onstage in London's Hyde Park and was visibly stunned.
Most recently, country-pop star Kelsea Ballerini was performing in Boise, Idaho, when a fan tossed a friendship bracelet onstage and caught the singer in the eye. Ballerini was forced to pause the show and was shaken up by the incident, according to a Story post on her Instagram after the show.
"Hi. I'm fine. Someone threw a bracelet, it hit me in the eye, and it more so just scared me than hurt me," she explained.
Celebrities Who Had Scary Encounters With Fans