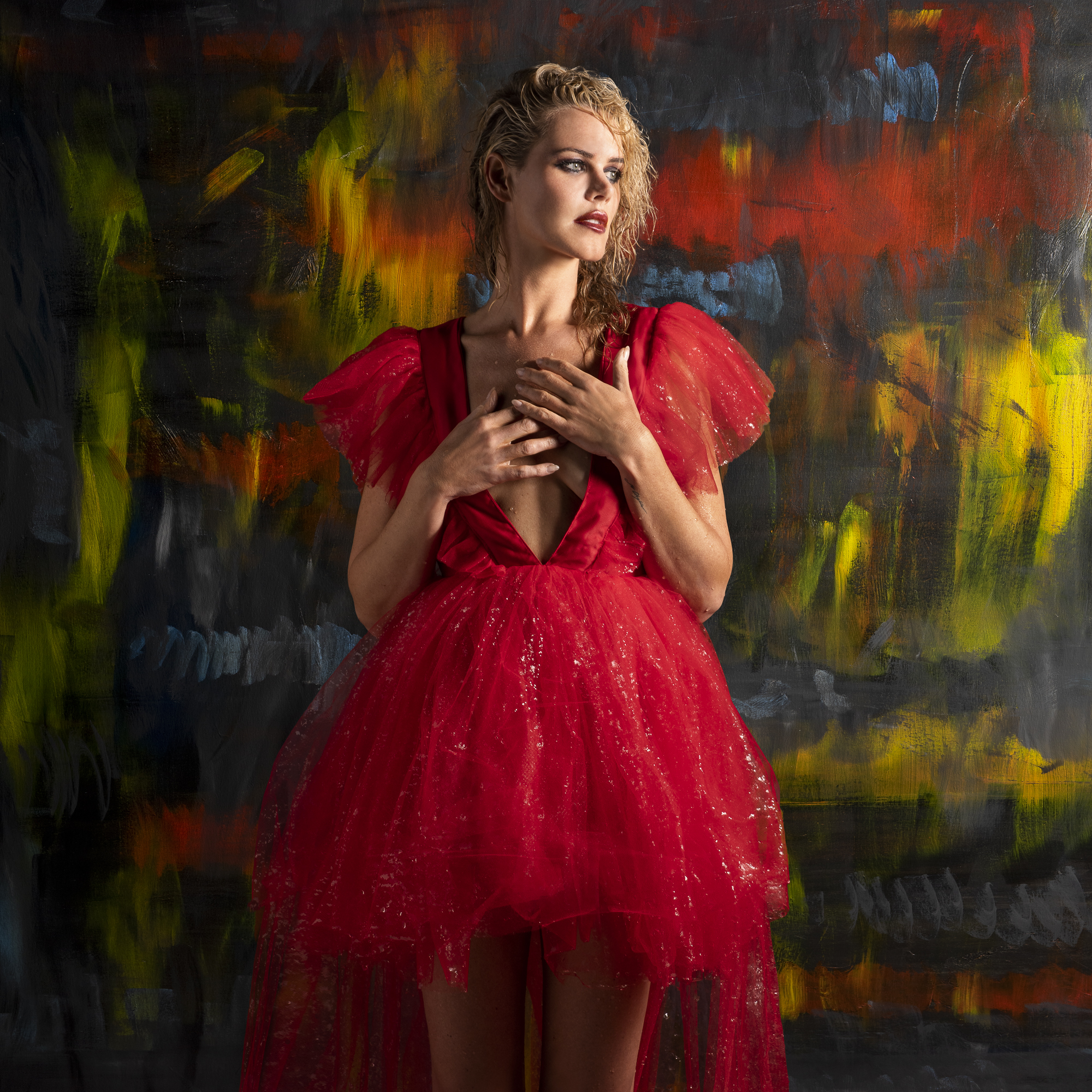 Kelly Monrow's 'Scars of Venus' Aims Straight For The Heart
Kelly Monrow debuts her album Scars Of Venus; a universal-call to women's empowerment everywhere. The 12-track LP introduces a setlist that blends '90s Pop/Rock and Country music together, including songs like "Down Your Spine," "Wounds," "Go For Gold," "Wake Up," "Pain Turns To Love," and "The Woman," which is accompanied by a powerful music video directed by none-other than Lanz Pierce.
The singer-songwriter uses a spread of the color red in the visuals Scars of Venus, as it symbolizes life, courage, anger, excitement, passion, and most importantly love. Monrow imagines women "drinking wine, toasting, and dancing to most of the music on this album or a gay/trans person dancing with complete freedom to be themselves." The Texas-native wishes to sow the seeds of fulfillment and self-worth in the minds of younger women everywhere to make them feel loved, heard, and seen.
Monrow considers having people resonate with her music as one of the greatest consolations of her artistic journey. She wants to be able to move people and have them feel better about themselves. Scars of Venus represents her first big step toward that goal as she reveals, "Having the courage to pursue finding my voice and writing songs when I never have before took a lot of guts."
On this new record, Kelly Monrow sings about "an Independent strong self sufficient woman creating opportunity for herself." Her biggest musical inspirations for Scars of Venus have been Shania Twain and Stevie Nicks. She reveals that the radio-ready songs on this album are fun, lighthearted and they can be listened to anywhere at any time.
Watch the music video for "The Woman" on YouTube:
Listen to the full Scars of Venus album here: