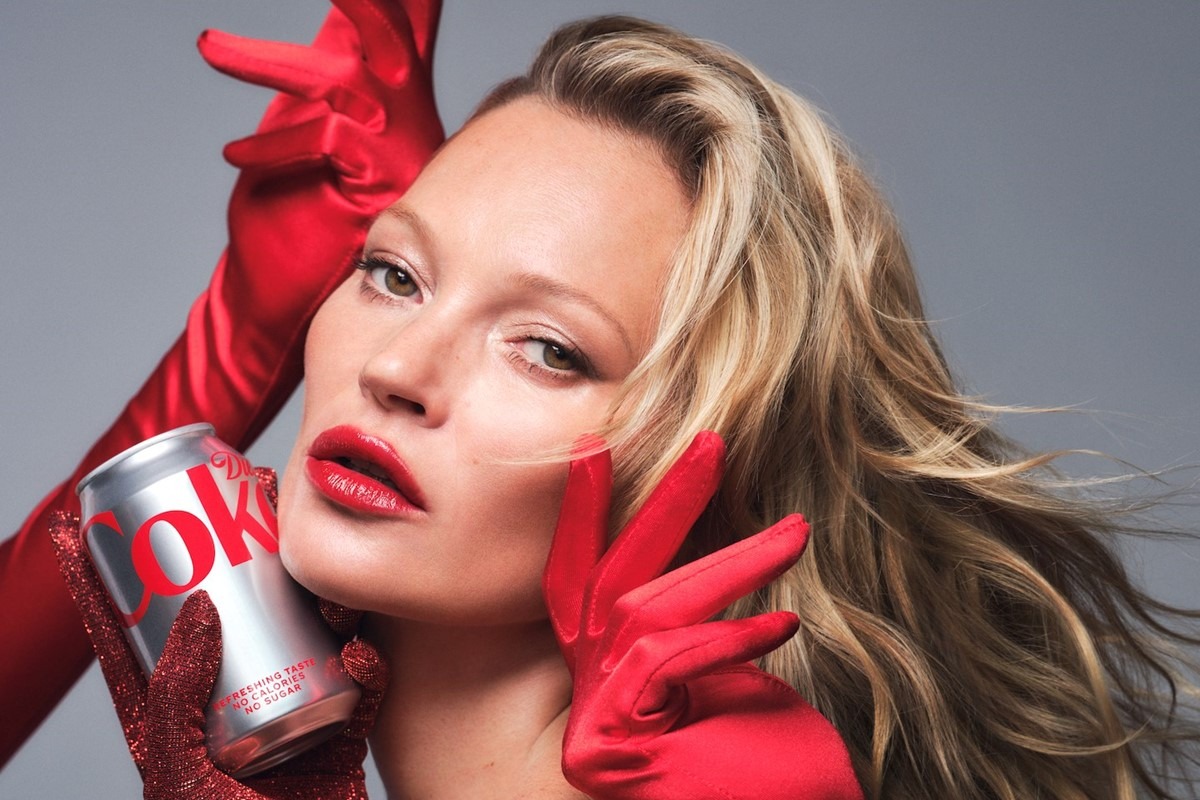 Kate Moss is now the creative director of Diet Coke
The iconic supermodel is set to take over fashion's fave soft
drink brand
Given it's long been the thirsty fashion crowd's go-to, it makes sense that Diet Coke has just announced iconic supermodel Kate Moss as its new creative director. What that actually means right now is unclear, but according to the brand, Moss will be using Diet Coke as a "canvas to inspire generations" – much like JW Anderson, Karl Lagerfeld, and Jeremy Scott have done in the past. But while Anderson and Scott's involvement ended in the design room, Moss will take full creative control.
Going beyond mere endorsement, the appointment aligns with the wider trend of celebrity boardroom link-ups, with Cardi B, Emily Ratajowski, and more all installed at major businesses, where they have been allowed to put their own stamp on things. "I am thrilled to join the Diet Coke family," Moss says, stepping in front of the camera as the face of Coke's Love What You Love campaign. "I love the past collaborations they've done with such incredible names in fashion. This campaign connected with me instantly as I am a firm believer that with confidence and passion, you can achieve your wildest dreams. As creative director, I'm looking forward to inspiring fans and celebrating the brand's 40th birthday in style."
In other news this week, Paris Fashion Week came to a close with Jacquemus' Dune-like show, as Marc Jacobs took to the runway to confront the internet's tinfoil hat brigade. Courtney Love starred in Vivienne Westwood's latest campaign, as a slew of bad bitches slipped into Gucci's new collection. Elsewhere, Dilara Fındıkoğlu was behind Lorde's 'fuck the supreme court' corset, Botter won the ANDAM prize, and a Boombox Barbie emerged, rollerblading down Venice Beach. For everything else that may have passed you by, click through the gallery below.