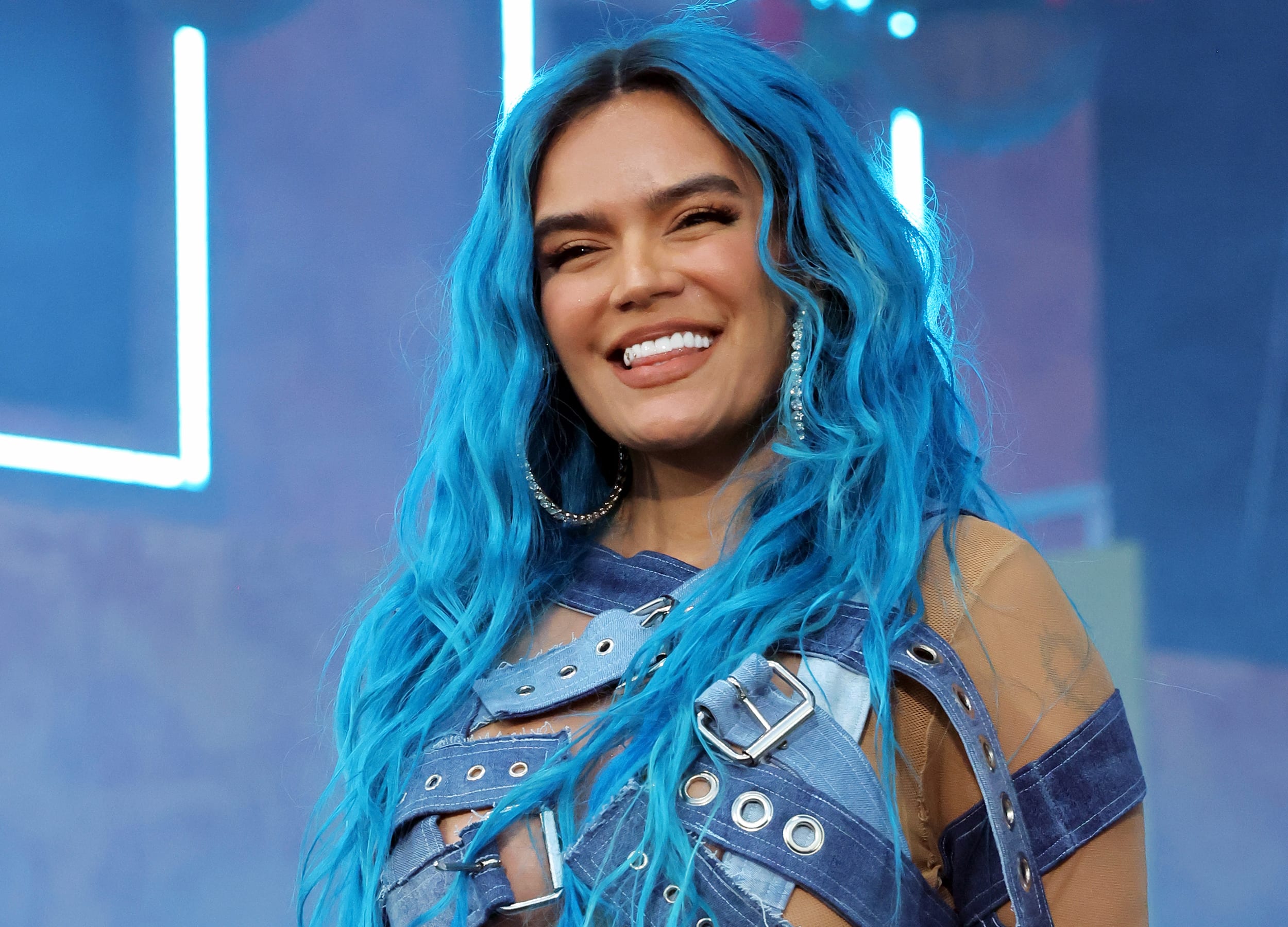 Karol G Wanted BLACKPINK on the 'Tusa' Remix – Here's What Happened
Karol G and BLACKPINK fans are heartbroken to hear about a collaboration that could have been. Karol G revealed to MTV that fans were so close to hearing a "Tusa" remix featuring the K-pop girl group BLACKPINK. What could've gone wrong?!
After being asked to pick a song by an artist she'd like to collaborate with, she went with "How You Like That" by BLACKPINK. But it didn't end there. La Bichota added a quick story into the mix, sharing that she would've loved to do a remix of her hit "Tusa" with Nicki Minaj. "If I would have done a remix, I would've done it with BLACKPINK," the Colombian singer said in the interview, adding that even though initial chats were made, it never materialized because of COVID-19. "That would have been the remix of my life," she said. 
"Tusa" made history, becoming the first track by two lead female artists to debut at No. 1 on Billboard's U.S. Hot Latin Songs chart. It also peaked at No. 42 on Billboard's Hot 100 chart. When released in 2019, "Tusa" was everywhere — can't process what a global takeover a remix with BLACKPINK would've been…
Needless to say, the revelations got fans hyped. 
However sad this news might be to hear, a collaboration could still happen in the future. She named BLACKPINK rapper Lisa as an artist she would "love, love, really love" to work with, making fans hopeful to not give up on a Karol G and BLACKPINK feature. 
The South Korean act is far from new to the Latine music scene. Lisa is the first Korean pop star to hit No.1 on Billboard's Latin Sale Chart for her collaboration on "SG" with Ozuna, Dj Snake, and Megan Thee Stallion.    
In the meantime, Karol G is gearing up for her tour in the fall and listening to hits like "As It Was" by Harry Styles and "Bitch Better Have My Money" by Rihanna.