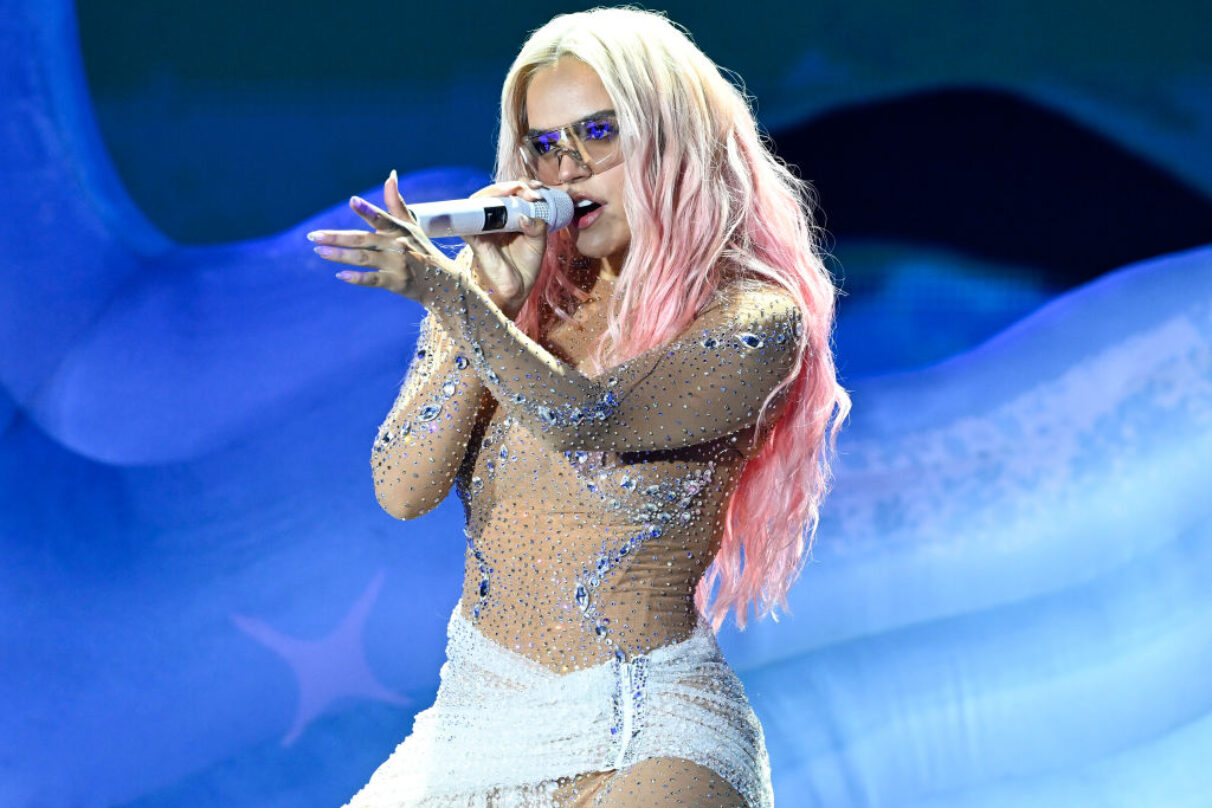 Karol G Upcoming Concert Offering Free Period Products — Here's Where & When
One of Karol G's upcoming concerts in her Mañana Sera Bonito Tour is set to offer fans a unique experience — one we could very well get used to. The singer's September 21st show, which will take place at Mercedes Benz Stadium in Atlanta, will have vending machines with free period products thanks to The Honey Pot and Strapt Vending.
Atlanta-based and Black-founded company The Honey Pot is a feminine care that includes products such as cleansing wipes and washes, pads, tampons, and menstrual cups. And they are partnering with Strapt Vending to provide 70k free menstrual products at the stadium using 15 cashless and high-tech vending machines.
The partnership kicked off earlier this summer, with Beyonce's concert at Mercedes Benz Stadium. And if the six-month test proves successful, The Honey Pot plans to evaluate and execute a national rollout of the program, which will target concerts and major sporting events across America. 
"The reality is that the places where you'd historically expect to have free period care products or pop in a quarter have been widely removed. That's a problem we feel like we are positioned to solve." Beatrice Dixon, CEO, Founder, and Chief Innovation Officer at The Honey Pot Company said in a press release.
She also added, "Normalizing periods along with dispensing free period care products, generates a movement towards acceptance and providing humans with vaginas shame-free experiences." 
There currently is a U.S. movement to make period products free for the estimated 16.9 million people who menstruate. This was sparked after Scotland became the first country to make period products like tampons, sanitary pads, and other menstrual products free. And it makes sense for this collaboration and a move to make menstrual products free because they're a necessity.
So often, periods and period products are a matter of shame.
Society has taught us to hide our period related discomfort and the products we use during periods themselves. This partnership looks to make periods as commonplace as they are, while also providing a quick, easy solution for any accidents that might happen.
And if anything can make a Karol G concert even more fun than normal is the thought that, if you get your period, you won't have to leave the venue because period products are easily accessible, and yes, free.