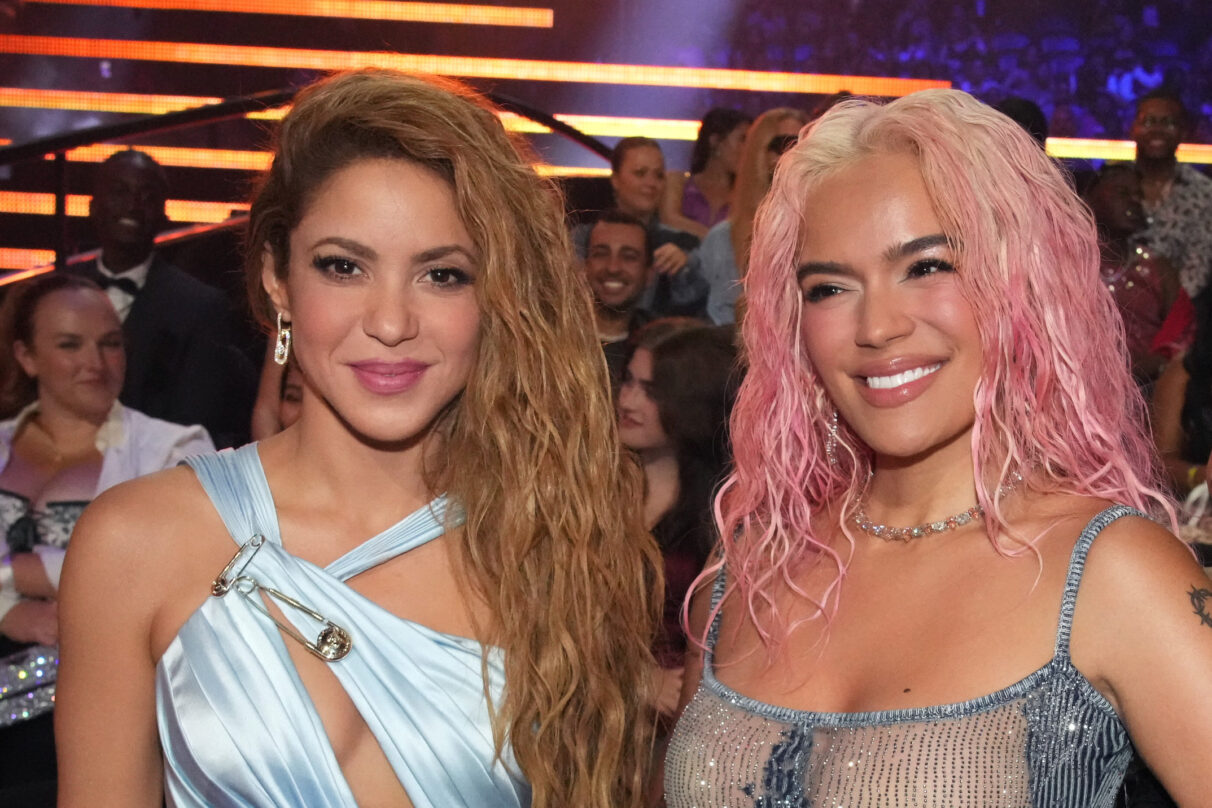 Karol G & Shakira Are the Most-Nominated Artists at the 2023 Latin Grammys
The 2023 Latin Grammy Awards nominations have been officially announced today (Sept. 19), with Karol G, Shakira, and Camilo emerging as some of the year's most-nominated artists.
The most-nominated person at the Latin Grammy Awards this year? Édgar Barrera. The Mexican-American songwriter and producer received 13 nominations. Barrera is up for Record of the Year as the producer of "La Fórmula" by Maluma and Marc Anthony and Album of the Year for his work on Camilo's De Adentro Pa Afuera. He is also nominated twice in the Song of the Year category for co-writing "NASA" by Camilo and Alejandro Sanz and "Un X100to" by Grupo Frontera and Bad Bunny.
Colombian acts Shakira, Karol G, and Camilo are the most-nominated performing artists this year, with seven nominations each. Karol G's history-making LP Mañana Será Bonito faces Camilo, Juanes, Ricky Martin, Fito Páez, Pablo Alborán, Natalia Lafourcade, Andrés Cepeda, and Carlos Vives in the Album of the Year category. In the Record of the Year category, her song "Mientras Me Curo Del Cora" is up against "No Es Que Te Extrañe" by Christina Aguilera, Bizarrap and Shakira's "BZRP Music Sessions, Vol. 53," "Despechá" by Rosalía, "Ojos Marrones" by Lasso, and a few others. One of this year's biggest global hits, "Ella Baila Sola" by Eslabon Armado and Peso Pluma, was a glaring omission in this category.
"Ella Baila Sola" was recognized in the Song of the Year category. This award only goes to the songwriter, so Eslabon Armado's lead singer, Pedro Tovar, is up for it. In this category, Tovar faces Shakira three times. She is nominated for "TQG" with Karol G, "BZRP Music Sessions, Vol. 53" with Bizarrap, and her own song "Acróstico." Peso Pluma and Grupo Frontera didn't get nods because their albums were released after this year's eligibility period.
Mexican-American group Conexión Divina was nominated for Best New Artist. The news comes on the heels of member Ashlee Valenzuela leaving the band to go solo. They face Puerto Rican pop star Gale, Spanish singer Borja, Mexican musician Leon Leiden, and others in the category. The Latin Grammy Awards will air live from Seville, Spain, on Nov. 16 on Univision.