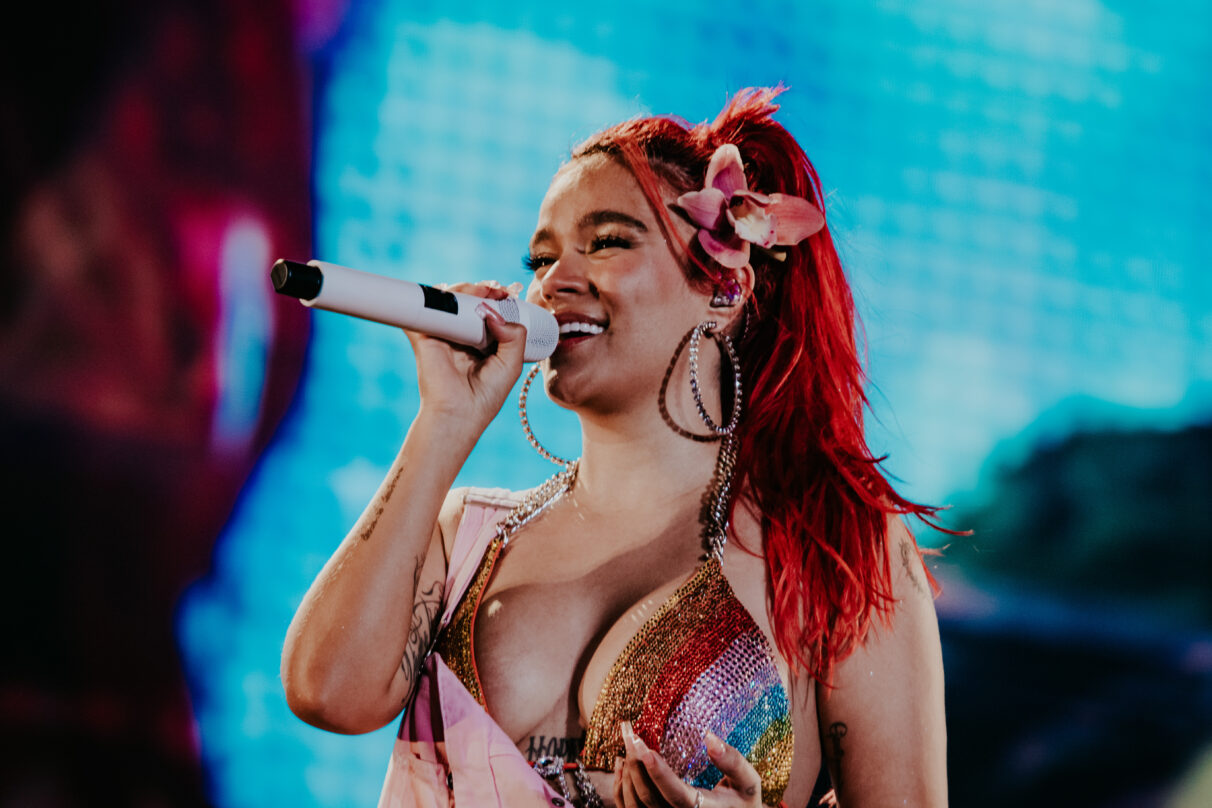 Karol G Reveals U.S. Dates for "Mañana Será Bonito" Stadium Tour
Following her performance on Saturday Night Live, La Bichota is back with more exciting news! On April 27, Karol G announced her new Mañana Será Bonito Tour, a six-city stadium tour across the U.S. 
"… I know I had said no … but with the love for this album and my desire to sing all the songs with you, I just couldn't wait ?? #MañanaSeraBonitoTour is a reality ?☀️? ?????‍⬛ ?," the Colombian pop star wrote on an Instagram post.
This may be Karol's most ambitious tour yet, with six confirmed stadium dates nationwide. The first date is set to take place at the Allegiant Stadium in Las Vegas, NV, on Aug. 11. The tour will then hit the Rose Bowl in Pasadena, CA, on Aug. 18; the Hard Rock Stadium in Miami, FL, on Aug. 25; NRG Stadium in Houston, TX, on Aug. 29; the Cotton Bowl in Dallas, TX, on Sept. 2; and wrap up at the Metlife Stadium in East Rutherford, NJ, on Sept. 7. Plans for her hometown show in Medellín, Colombia, are expected to be revealed at a later time.
The announcement was released with a new video that follows Karol's album aesthetic. The video starts with Karol and the same kid from the album announcement's video jamming to her hit "Gucci los Paños." We see her driving, sporting her newly pink-dyed hair. Her jeep then overheats, and she says, "We're not going to make it to the tour," revealing the upcoming tour news.
The kid advises them to start walking. During the sketch, Karol also shares her fear of singing in such big places, to which the kid says he'll join her so she won't be scared. They also sing parts of "Mientras Me Curo del Cora" and "Besties," giving us a taste of what's to come this summer.
Tickets for the upcoming stadium dates are expected to be in high demand. Fans can register now through April 30 at 11:59 p.m. ET for the Verified Fan presale. After registration, selected fans will receive an access code to participate in the Verified Fan presale that will start on May 3.