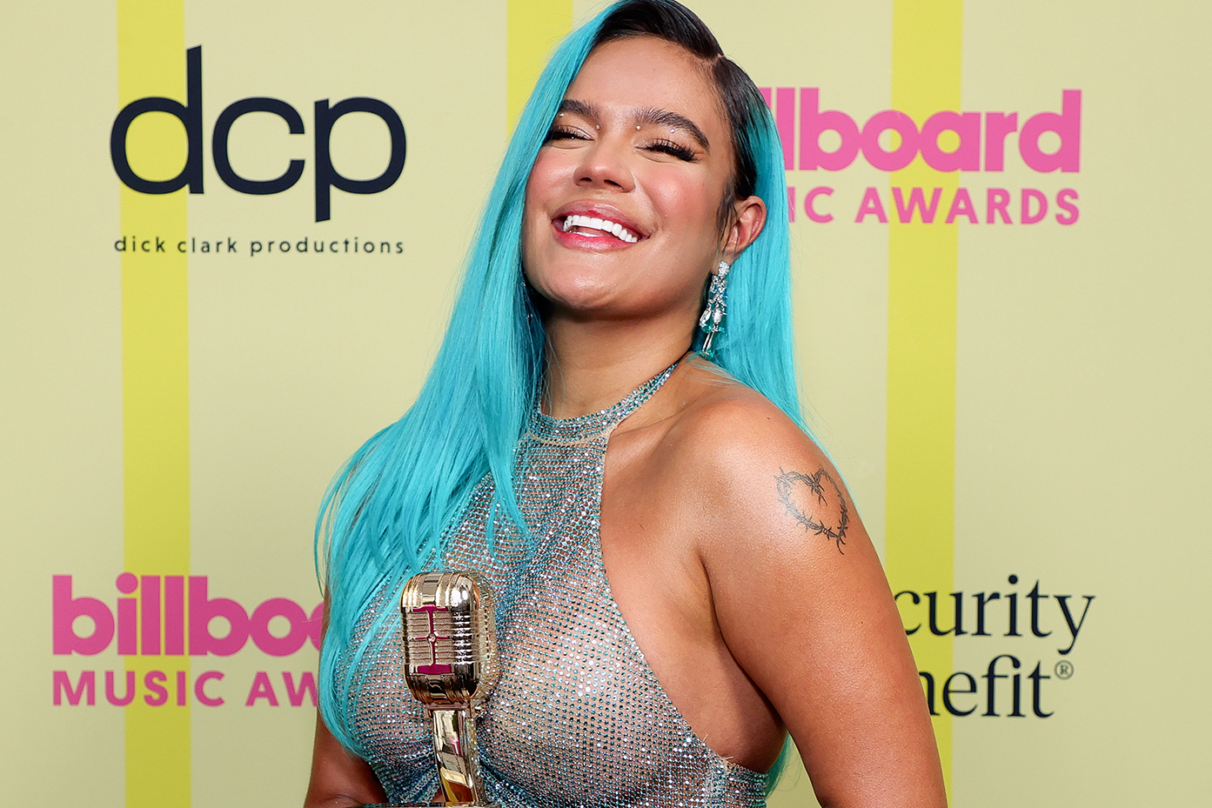 Karol G Is This Year's Rule Breaker at Billboard's Women in Music Awards
La Bichota will be recognized for her impact on the music industry! At this year's Women In Music Awards by Billboard, Karol G will be awarded the Rule Breaker award, which recognizes female artists who use their platform to defy traditional industry expectations while advancing a powerful message for the next generation​​. She's the only Latina recipient this year. 
On March 2, the annual ceremony recognizing music's top female artists, producers, and executives for their contributions to the music industry will take place at the iconic Youtube Theatre at L.A.'s Hollywood Park. And for the first time, tickets will be available to the public in February. With Billboard prepared to relish in Karol G's honor, fans are already parked and waiting for ticket sales to hit the internet. "Niveles la reina felicidades mi idolo Karol G!" an eager fan writes in the comments of Billboards post. Along with the "El Makinon" singer in attendance, another queen will be hosting the event: Ciara. 
The event will also be awarding artists such as Gabby Barrett as Rising Star, Phoebe Bridgers as the 2022 Trailblazer, Doja Cat as The Powerhouse, Saweetie as the Game Changer, and Summer Walker for Chart Breaker.
So it only seems fitting after closing a successful year, with the first part of her Bichota Tour done — all while being the most-viewed artist globally on Vevo with 3.11 billion views — that 2022 is flooded with success and nominations, and its only January. 
It's safe to say that fans are looking forward to her prime spot on the fresh Coachella lineup, as well her new actress debut on an upcoming Netflix series set to premiere later this year. The Colombiana is coming, and she's taking everything that is rightfully hers. "Like on a notebook cover, this year is just about to start," Karol G captions on her Instagram photo, and nothing is more telling than that.