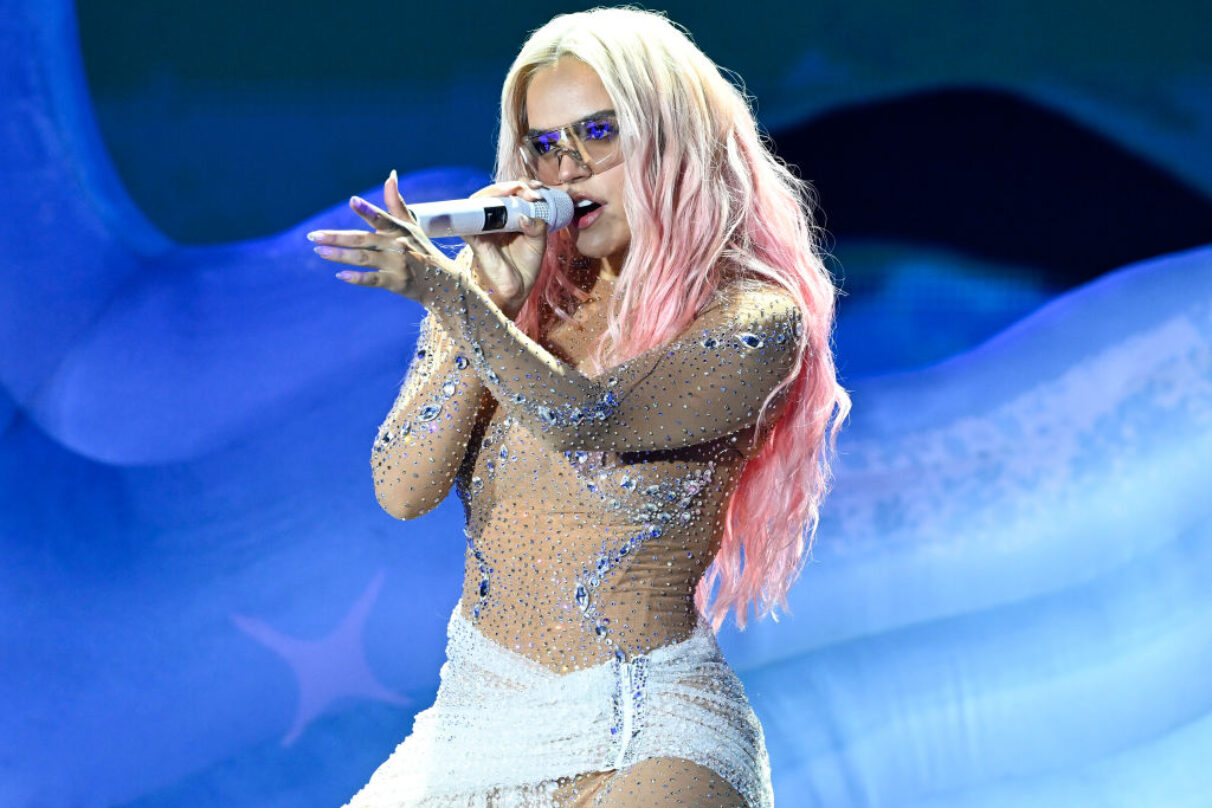 Karol G Is Sued Over Plagiarism & Copyright Infringement
Today (Aug. 30), Cuban-American musician and songwriter Rene Lorente reportedly filed a lawsuit against Karol G, accusing her of plagiarism for her 2021 song "Don't Be Shy" with Tiësto. Lorente filed the case in the U.S. District Court in Puerto Rico. 
According to court documents released by the authorities, Karol G is being sued for copyright infringement and plagiarism. Lorente is accusing la Bichota of copying a part of the melody from his 1998 song "Algo Diferente." He is demanding $3 million in compensation "for his mental anguish, humiliation, damage to his reputation and embarrassment." 
The report states that there are "distinctive melodic elements, harmonic progressions, harmonic and lyrical structures that attest to a direct relationship between the two compositions." Karol G has not commented publicly on the lawsuit at the time of publishing. 
Karol G and Tiësto teamed up for the "Dont Be Shy" collab in 2021, the second single from the Dutch DJ's seventh studio album Drive. It was marked Karol's first time singing entirely in English. The song also marked Tiësto's first time working with a Latine artist, telling BIllboard over a Zoom interview that Karol "has an amazing voice and she's a very charismatic person as well."
La Bichota is currently on her Mañana Sera Bonito stadium tour, and she's already completed eight out of 15 shows. One of her latest stops in Miami, FL, made headlines due to the unprecedented rain that drenched fans at the Hard Rock Stadium during night two. The hard rainfall poured over Karol G and her special musical guest as they performed their collab "Pero Tú" off of her Mañana Sera Bonito album.  
Her next stop is tomorrow (Aug. 31) at the Alamodome in San Antonio, TX.