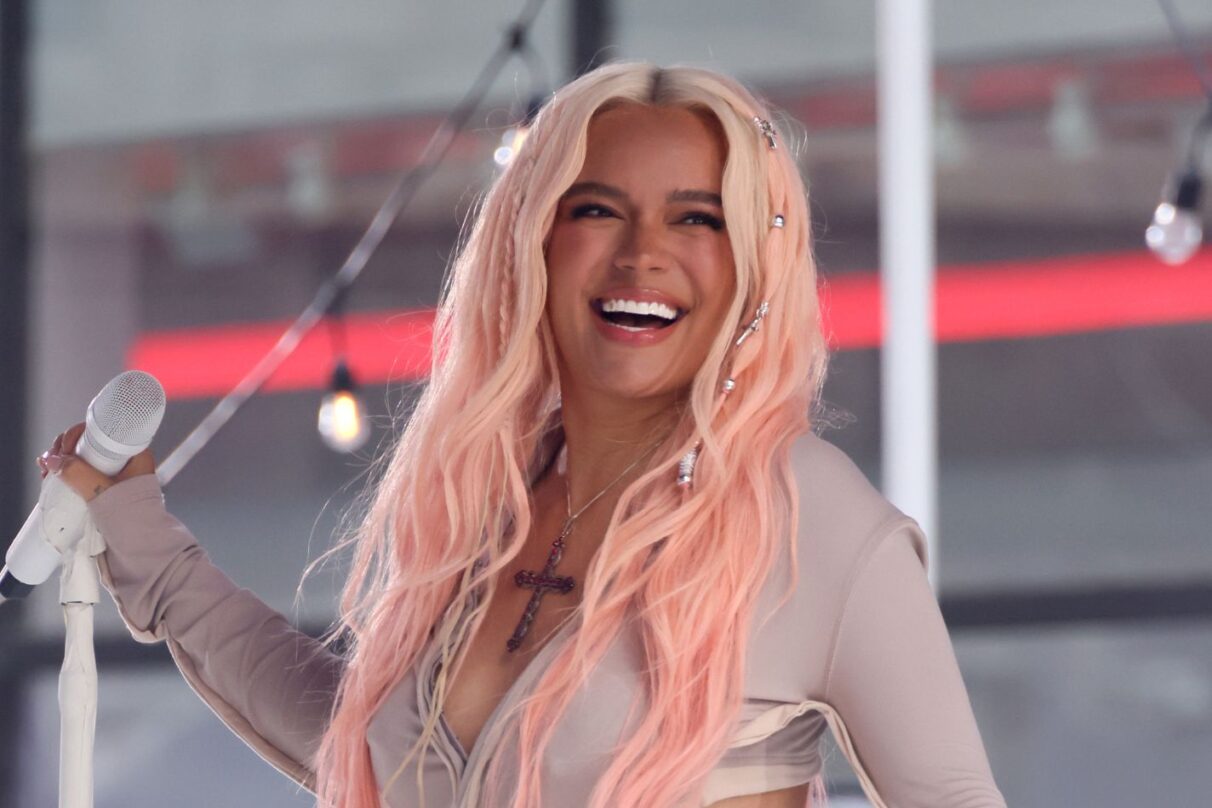 Karol G Announces New Album 'Mañana Será Bonito (Bichota Season)'
This is not a drill: Karol G is dropping new music soon. The Colombian superstar announced today (July 31) her upcoming 10-track album Mañana Será Bonito (Bichota Season), due on Aug. 11.
"… this Tour wouldn't be the same without the end of this story ? MAÑANA SERÁ BONITO ? BICHOTA SEASON ✨ August 11 // PRE SAVE LINK IN BIO ??????," the "TQG" singer wrote online.
The album comes after her newest music release, "S91," which teased her upcoming record. At the end of the spiritual music video, Karol announced that Mañana Será Bonito (Bichota Season) was coming soon. Fast forward to now, the freshly unveiled teaser features the Latine pop star tracing her album's artwork with what appears to look like pink and black glittery sand. Flickering scenes show La Bichota modeling and feeling her sensual body on top of the art, decked out in a black two-piece. She wears straight, long pink hair, presumably representing her new era just in time for her upcoming stadium tour.
Fans are thrilled about the upcoming musical release. A social media user wrote: "pffffffff mañana será bonito (bichota season) all the men in the world are finished they are absolute bones thanks karol g."
Others are excited about her releasing two versions of her last album. A social media user said: "I LOVE HOW KAROL G IS GIVING US 2 DIFFERENT VERSIONS OF MSB ?|? BICHOTA SEASON WAS MOMENT I WAS WAITING FOR ?❤️‍??❤️‍?." Another fan echoed the same sentiment: "Clearly, Karol G did understand the concept of AM and PM."
Mañana Será Bonito (Bichota Season) will be released on the same day the "Amargura" singer kicks off her first-ever stadium tour. Her highly-anticipated Mañana Será Bonito Tour will begin at the Allegiant Stadium in Las Vegas, NV, on Aug. 11. The tour will then hit cities like Santa Clara, Pasadena, Miami, Houston, and more.