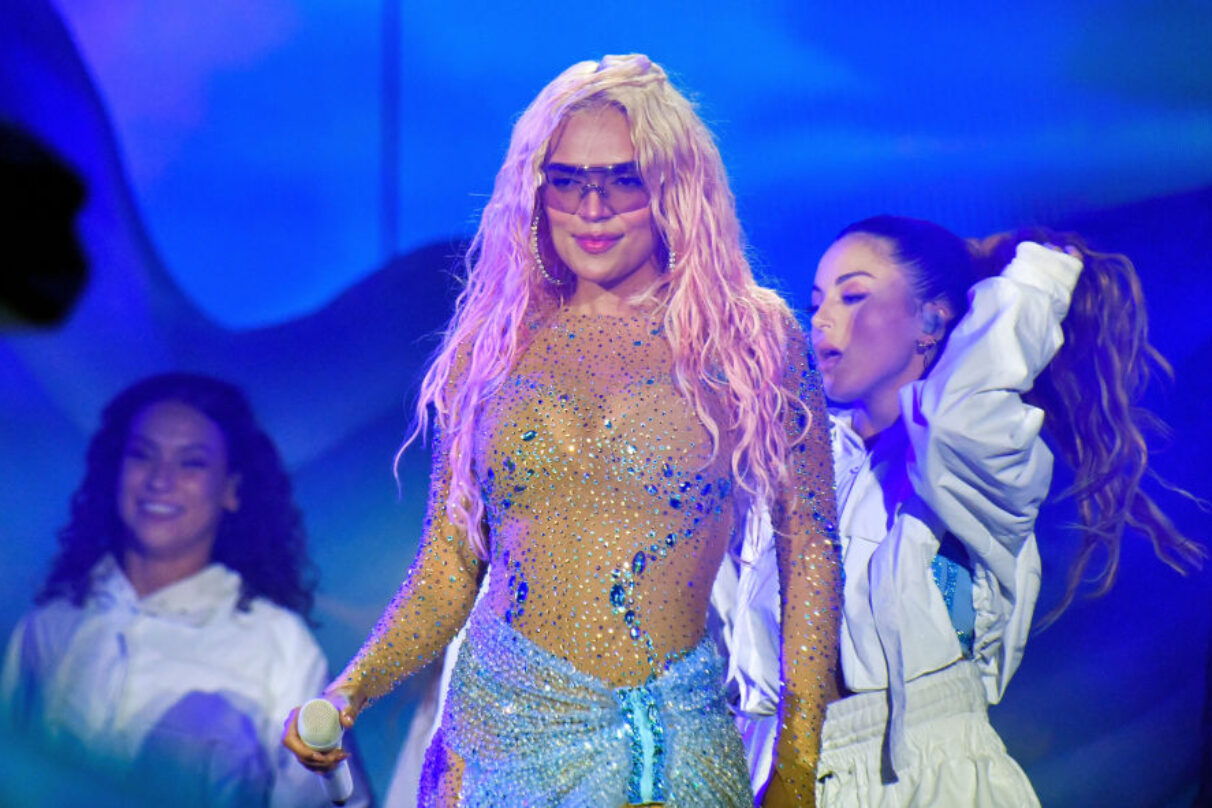 Karol G Announces Latin America 'Mañana Será Bonito' Tour Dates
Update 10/3: Karol G officially announced the dates for her upcoming Mañana Será Bonito leg in Latin America.
Her new tour dates will start at the Estadio Atanasio Girardot in her hometown of Medellín, Colombia, on Dec. 1. It will continue in 2024 at the Estadio Azteca in Mexico City, Mexico, on Feb 8; the Estadio Mobil Super in Monterrey, Mexico, on Feb. 16; and the Estadio Tres de Marzo in Guadalajara, Mexico, on Feb. 23.
Then, the tour will hit the Explanada Cardales de Cayalá in Guatemala City, Guatemala, on Mar. 1; the Estadio Cuscatlán in San Salvador, El Salvador, on Mar. 5; and the Estadio Nacional in San José, Costa Rica, on Mar. 9.
The last string of Latin American shows will take place at the Estadio Olímpico in Santo Domingo, Dominican Republic, on Mar. 15; the Estadio Monumental in Caracas, Venezuela, on Mar. 22; and finally at the Estadio El Campín in Bogotá, Colombia, on Apr. 5.
She also revealed that the Medellín date will actually be a festival.  We'll keep an eye out for further details.
After a successful U.S. stadium run, Karol G is finally taking her Mañana Será Bonito tour to Latin America. On Oct. 3, the Colombian pop star revealed her upcoming tour plans, which include Latin America and Europe.
"I heard someone say they wanted the MSB Tour IN LATIN AMERICA… Are we ready???? 🥹✨🍄🦋🌈🌺 🌊 🐈‍⬛ 🌷🏝️🌸🍃," she announced online.
The new visual features the same young boy in most of her recent album's promo. Iker, reportedly famous in Colombia, is seen painting what appears to be the artwork for Karol's latest album, Mañana Será Bonito (Bichota Season). He then gets a phone call from Karol G. She tells him Mañana Será Bonito Bichota Season is activated, and they're going to Latin America. Iker ties his shoes, puts grey-framed shades on, and gets on his pink makinon – which ends up being a toy car. At the end of the visual, there's another reveal. The tour teaser reads: "Europe coming soon…" 
Though we don't know exact dates and venues yet, social media users are excited about what's to come. A social media user commented: "I just saw that karol g is going to be touring in latin america!!!!! Everything is shaking hopefully she comes to Uruguuuuuuuuay." Another X/Twitter user wrote: "From now on, manifesting that @karolg comes to Venezuela😭😭😭😭😭😭😭😭😭😭."
Other social media users are in overall awe of her career. "karol g's whole career has taken off in an incredible way and it is thanks to the tremendous support that her team gives her, she is so beautiful and deserves everything that is happening to her."
It's been a busy 2023 for Karol. The "MAMIII" singer has been touring what's arguably her most ambitious stadium tour since August. She recently concluded her Mañana Será Bonito U.S. tour leg in Boston, MA, on Sept. 28.