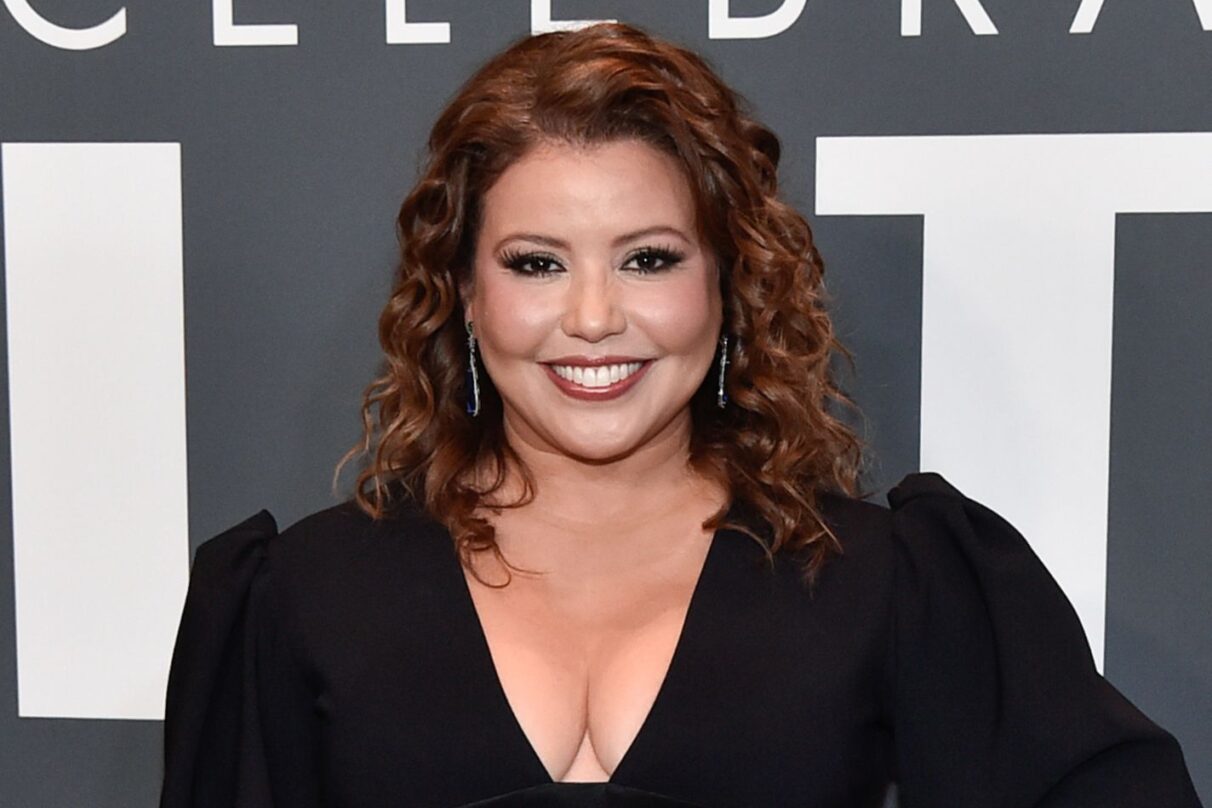 Justina Machado's 'The Horror of Dolores Roach' Gets Premiere Date & First Photos
The Blumhouse horror series The Horror of Dolores Roach starring Justina Machado (One Day at a Time) is making headlines this week.
First-look photos of the 8-episode series were released along with a premiere date on Prime Video. Also, The Horror of Dolores Roach was announced as one of the eight shows that will be part of the 2023 Tribeca Festival TV and NOW lineup.
Based on the podcast series of the same name, The Horror of Dolores Roach is a Sweeney Todd-inspired story that follows Dolores Roach (Machado), a woman who returns home to a gentrified Washington Heights after spending 16 years in prison. In the podcast she was played by In the Heights actor Daphne Rubin-Vega.
While back in her old neighborhood, she reunites with her friend Luis Batista (Alejandro Hernandez from New Amsterdam), who gives her a place to stay and lets her work as a masseuse in the basement of his empanada shop. But when her way of life is threatened, Dolores must go to the extremes to survive.
One of the first photos from the series features Hernandez's character Luis threatening a character played by actor and podcaster Marc Maron (WTF with Marc Maron) with a butcher knife inside his empanada shop. In two other photos, we see Luis and Dolores standing in front of each other and intently looking at one another and then standing side by side. And another photo shows Dolores staring at herself in the middle, eerily giving off the same energy as the OG podcast cover image. 
The Horror of Dolores Roach is set to premiere on July 7, 2023, on Prime Video. That, however, won't be the first time the series will be seen by the public. A month prior, it will make its world premiere at the Tribeca Festival, which runs June 7-18.
"There's genuinely something for everyone in our Tribeca Festival TV selection," said Liza Domnitz, Tribeca Senior Programmer, in a statement. "From romance in the 18th century to … cannibalism in Washington Heights … Tribeca [offers] attendees the chance to see the next generation of provocative and unique stories."
Besides Justina Machado, The Horror of Dolores Roach also includes actors Judy Reyes, Jessica Pimentel, and Jimmy Alvarez; Daphne Rubin-Vega and Gloria Calderón Kellett as executive producers; and Roxann Dawson who directs the pilot.