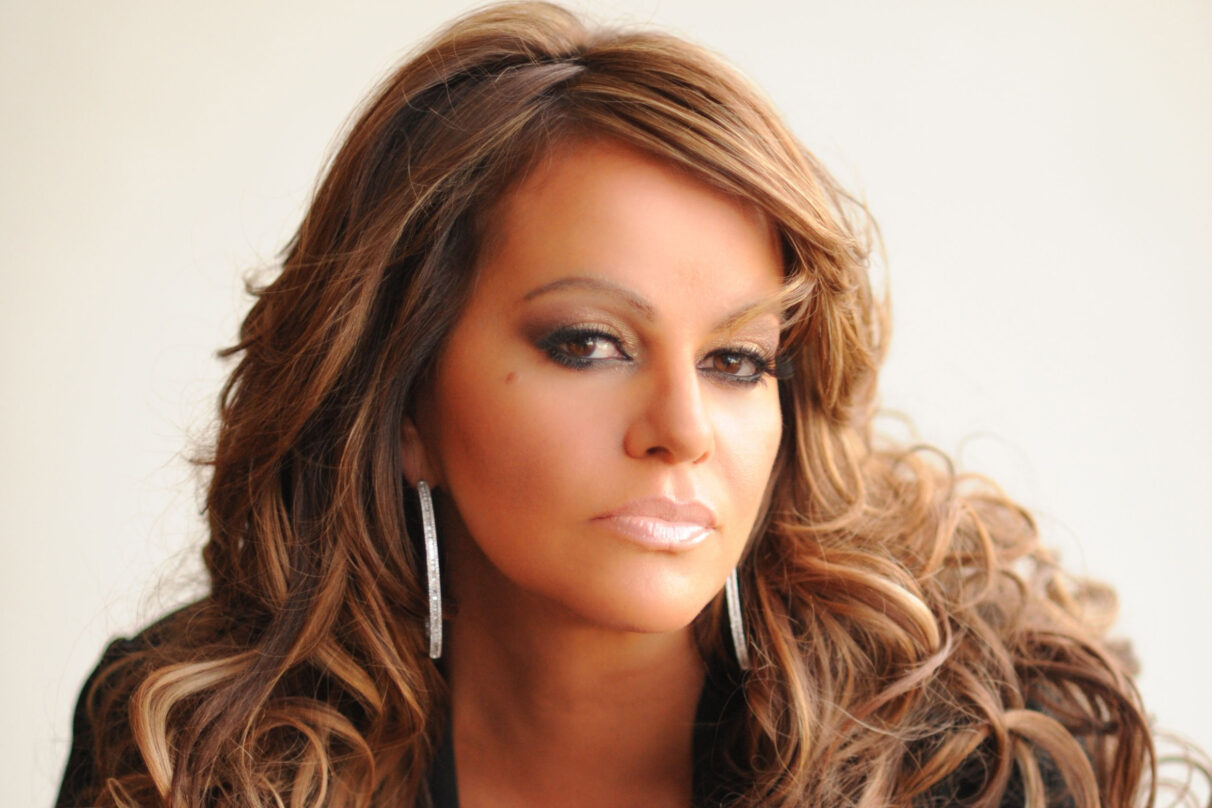 Jenni Rivera Biopic Has Found Its Lead — Here's Everything We Know
Jenni Rivera fans will get another chance to celebrate the life of the iconic entertainer with an upcoming authorized biopic. The project, with a working title of Jenni, is already filming in Bogota, Colombia, and will see Annie Gonzalez (Gentefied) playing Rivera.
"I am beyond honored to portray the essence of this phenomenal survivor that is Jenni Rivera who despite adversity at every turn was never a victim and showed her daughters, her family, and her audience what grace, forgiveness, and true authenticity is— liberating us all," Gonzalez told Deadline. She also noted Rivea's messages of feminism, civil rights, and nonconformity within her music that those who listened feel empowered.
Rivera was a musical icon who unapologetically took up space in Mexican Regional music and was known as La Diva De La Banda. Over the course of her career, Rivera won dozens of hearts and awards for her music including 22 Billboard Latin Music Awards, 18 Lo Nuestro Awards, and four Latin Grammy nominations. Her sudden death in 2012 sent shockwaves through her family and the music industry.
Jacqie Rivera, daughter of Jenni Rivera and CEO of Jenni Rivera Enterprises, said in a statement, "It has been an uphill battle, but we are happy to see one of our mom's dreams come to fruition. Although we still haven't gotten used to seeing someone portray our mother, we have faith Annie will do a great job."
Gonzalez is set to be joined by Narcos: Mexico star Manuel Uriza in the role of Rivera's father Pedro and Brand New Cherry Flavor star Gabriela Reynosa as Rivera's mother Rosa Saavedra. Cinthya Carmona (Pretty Smart) will play Rivera's oldest daughter Chiquis. And up-and-coming star Tatiana Juarez is set to play a young Jenni Rivera.
Jenni is being produced by ViX, a streaming service from TelevisaUnivision. And it is being executive produced by her family, Gonzalez, and more. Currently, there is no set release date, but it's set to be released on ViX and select theaters in the U.S. and Mexico this year.