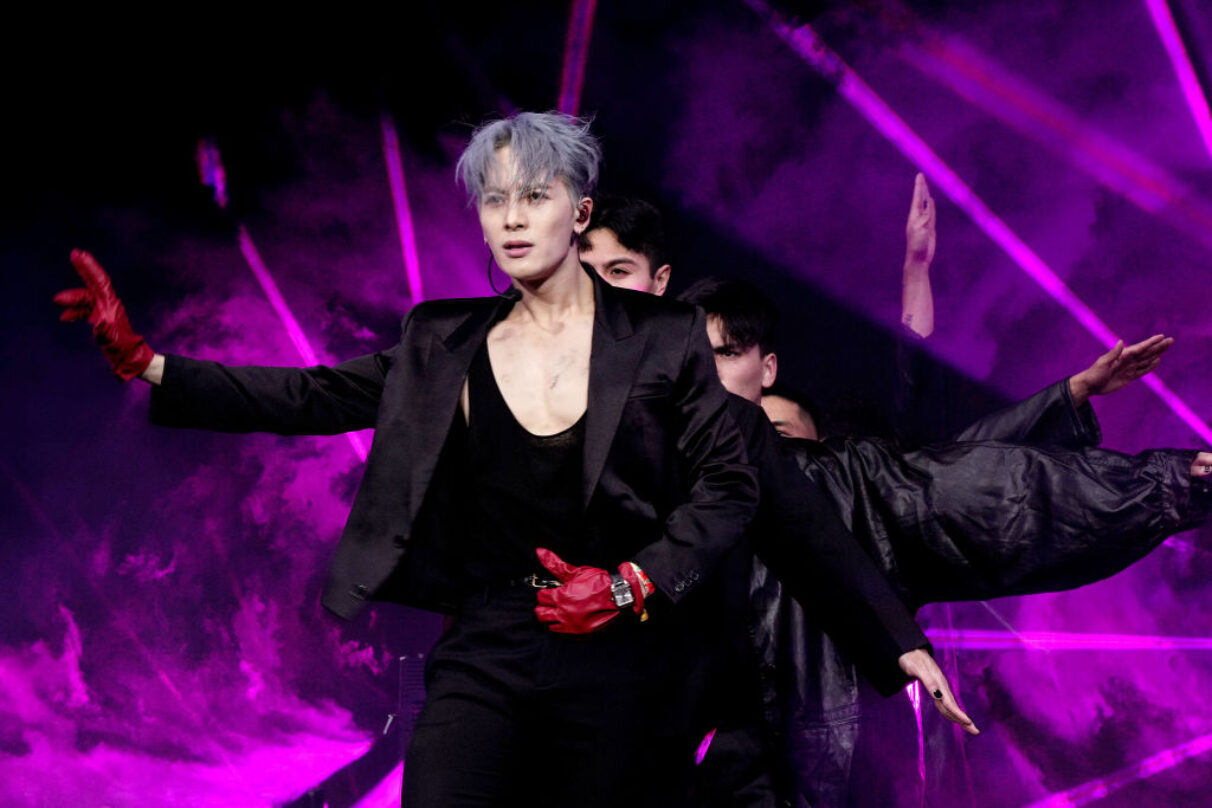 Jackson Wang Makes Bilingual Cover of Shakira's BZRP Music Sessions & Fans Are Freaking Out
Nearly a month after its release, people still can't get enough of Shakira and Bizarrap's collab from their BZRP Music Sessions. The record-breaking song inspired reactions from folks from all corners of the world, including celebrities themselves. Jackson Wang, a Hong Kong-born artist and member of K-pop group GOT7, is tapping in with his own spin on the viral hit.
"Made this really quick on tour because this song is so amazing and stuck in my head," wrote Wang on Twitter. "Shakira, I've been a fan of you forever," he continued with a burning heart emoji. "It's my dream to do a song with you [one] day!"
Keeping the breakup theme intact, Wang sings some of the track in English but also keeps some of the Spanish lyrics for good measure. On Instagram, Bizarrap gave his blessing to the short cover by dropping fire and clapping emojis in the comments section.
"Jackson singing in Spanish," wrote a fan in all caps. "You made my day!" 
"But what is Jackson doing singing Shakira's Biza [session] in Spanish and in English?" wrote another excited fan. "I'm flipping out, it's crazy what he's doing!"
"I went to sleep for a little bit and I woke up to Jackson singing in Spanish," shared an unsuspecting fan on Twitter. "Who sacrificed themselves [for this]?" they pondered with crying emojis.
Fans were also quick to point out that the Argentine producer and Wang are now following each other, leaving many to wonder if a Jackson BZRP Music Session could be just a few DMs away.
This isn't the first time Wang has shown love for Latin America. In 2018, GoT7 recorded a Spanish version of their single "Lullaby," and it made history as the first major K-pop song sung entirely in the language. Later this spring, Wang will take his Magic Man World Tour to Chile, Argentina, Mexico, and Brazil. He is also slated to play Coachella.