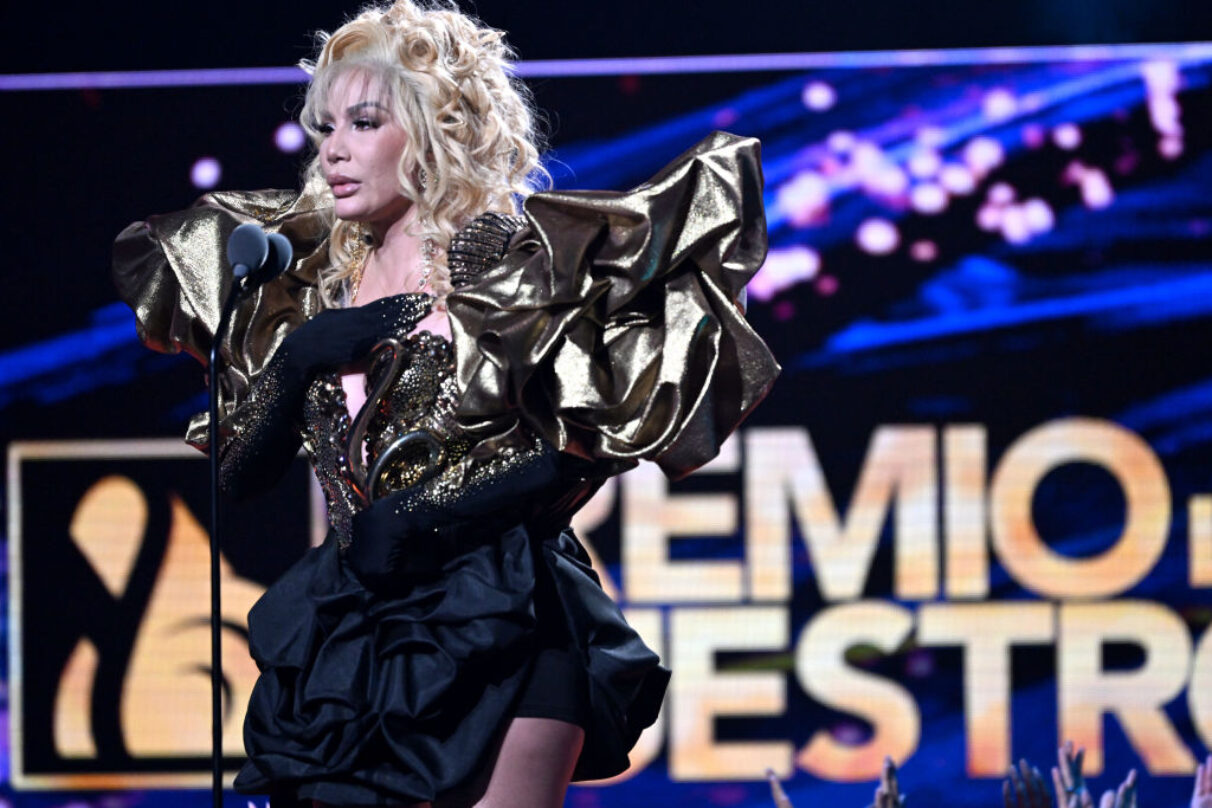 Ivy Queen Gives Empowering Message During Premio Lo Nuestro Acceptance Speech
On Feb. 23, Premio Lo Nuestro awarded Ivy Queen with Premio Lo Nuestro's Musical Legacy Award for her work in el movimiento at the Miami-Dade Arena in Miami, FL. With the award, she became the first woman ever to receive the honor. 
The Puerto Rican actress, Dayanara Torres, introduced Ivy as someone who created her own mold in el movimiento. The audience chanted her name and gave her a standing ovation as she received her well-deserved award. "Thank you very much," she started. "I know what it's like to get up without strength. I know what it's like to be told no, that a [type of] music is not for you just because you have a pair of ovaries. I also know how to recognize my inner voice shouting 'Ivy, don't give up, you are la Caballota'." She continued, "For that and many other things, and for the times when I see the face of my daughter, Naiovy Kháli Star, I am fueled to see her smile."
"Today I celebrate this award with those who know me, with those who love me, with those who make me visible; [with] each flower of this bouquet that they are giving me in life," she said. "And as the queen woman who inspired me, Celia Cruz, said, as long as I breathe and aspire, I will assume the role that I had from the first day to elevate women with pride, with elegance." She wrapped up the speech by thanking each of her fans who are "filled with courage" when they listen to her music. 
La Caballota looked stunning with an all-gold puff-sleeved top and a black ruched skirt. Before accepting the award, she performed a medley of her classics, including "Te He Querido Te He Llorado," "La Vida Es Así," and "Yo Quiero Bailar."
Other emblematic artists that received special recognition at Premio Lo Nuestro include Intocable, who received the Premio Lo Nuestro's excellence award, and Victor Manuelle, who received Premio Lo Nuestro's lifetime achievement award.
Watch the emotional acceptance speech below.