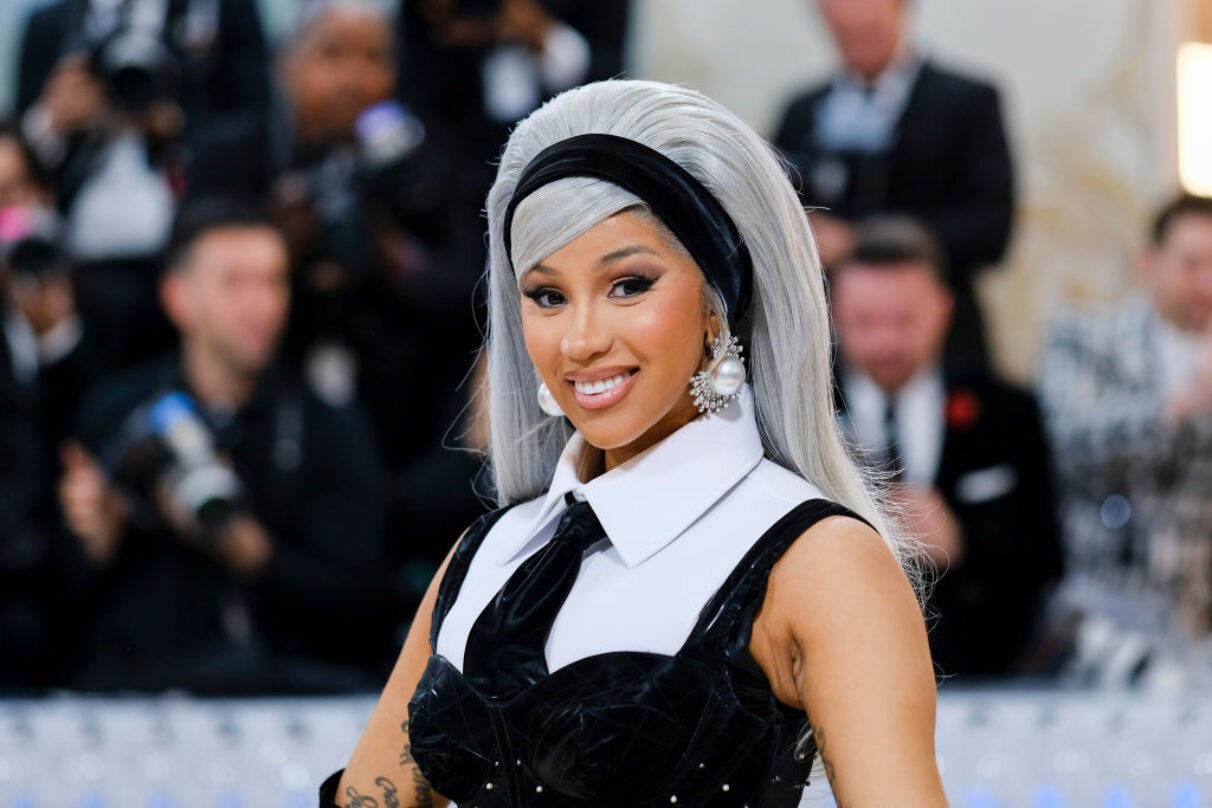 It Seems Cardi B Tricked People With This Outfit Change For The Met Gala
Leave it to Cardi B to trick spectators — online and IRL — with a secret outfit change nobody saw coming for the 2023 Met Gala. The rapper, almost by magic, changed her gown between The Mark Hotel and The Metropolitan Museum of Art, where the Met Gala takes place. 
Cardi was captured by photographers and fans walking out of The Mark Hotel in a pink chiffon gown. It's safe to say that everyone assumed that was her set look for the evening. However, she arrived at fashion's bigget night in an entirely different ensemble from head to toe.
Not only did she pull off a successful wig change on her way to the Met Gala, but she also switched into a dramatic CHENPENG gown. Upon arriving at the event, Cardi wore a statement black velvet dress embroidered with large black roses, a white collared shirt, and a black necktie with a matching headband. That's not all: It seems there was a third outfit change once Cardi entered the event. While she kept the hair the same, she changed from her gown into a sequined suit dress. 
People online were impressed with how quickly she was able to change from one outfit to another, especially given that there was a dramatic hair transformation as well. "The real gag here is the complete wig change," wrote one Twitter user, while another asked, "Where is Cardi B. doing all these changes? Where is she finding the time?"
At last year's event, the chart-topping music artist stunned in chains, coins, and pendants for her dazzling Versace dress. And who could forget her first-ever Met Gala in 2018, in which she stole the show (while pregnant!) in a pearl-adorned Moschino dress designed by Jeremy Scott? Either way, we can't wait to see what Cardi continues to bring to the anticipated yearly event.