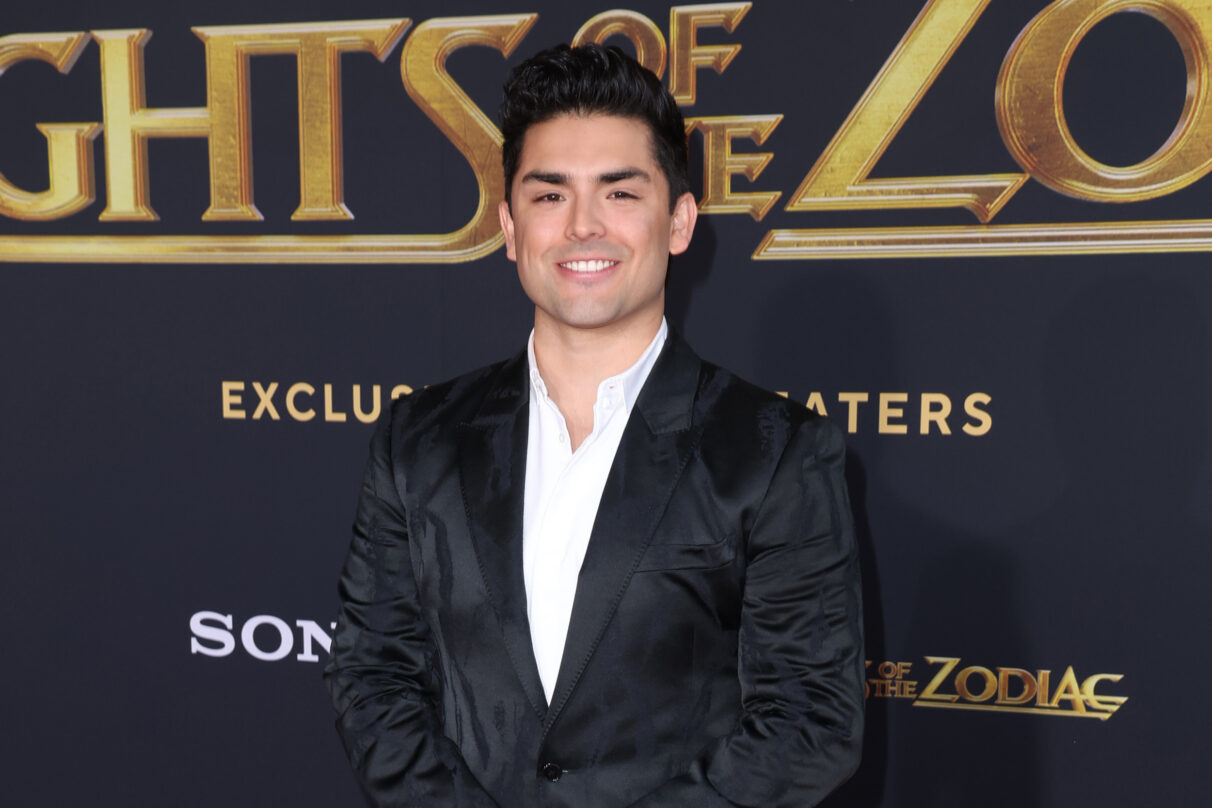 INTERVIEW: Diego Tinoco Embraces Role in Live-Action Adaptation of 'Los Caballeros del Zodiaco'
While making the fantasy action film Knights of the Zodiac, actor Diego Tinoco (On My Block) tried not to think about how popular the original comic-book series, Saint Seiya, was among manga and anime fans. He actually didn't know it was one of the best-selling manga series in the world, and beloved by Latine people everywhere as Los Caballeros del Zodiaco, until a cousin told him after he booked a role in the live-action movie.
"It adds an enormous amount of pressure," Tinoco, 25, told Remezcla during a recent interview. "What is important is that you do your homework as an actor, you study the character – his behaviors, mannerisms, motives, and his history. That's what I wanted to focus on."
In Knights of the Zodiac, which hit theaters on Friday (May 12), Tinoco plays Nero, a knight who aspires to become a warrior for the goddess Athena. Nero is the name of the character in the animated Netflix series, Knights of the Zodiac: Saint Seiya. His name is Ikki in the original manga and anime. Although purists might have an issue with some of the changes, Tinoco, who is of Mexican, Colombian, and Ecuadorian descent, was excited about the differences between projects.
"We're making movies not replicas," Tinoco said. "Nobody wants to go to the theater to see the same ideas over and over again. We want to be inspired by bigger visions. So, we changed certain things and made tweaks. It's a fun, action-packed movie."
What resonated with Tinoco about Nero was his devastating past. As he researched him, he could see that Nero was a complex character – someone who was separated from his family and witnessed a heartbreaking murder.
"[Nero's] been through so much," Tinoco said. "That was the most exciting part for me. We really got to explore that and see that explode on the big screen, especially in the third act."
Another aspect of the role that Tinoco enjoyed was wearing armored costumes, which he described as "amazing," and the opportunity to do some fight choreography on set. He said he wished he could grow his hair out to match the look of the character, but it would've taken too long since he shaved his head for his role on the Netflix series, On My Block.
"I got to work on a green screen and was strapped up with wires around my waist," Tinoco said. "I went flying like 20 feet into the air. It was really frightening but fun. It was like being a little kid on a playground."
For Tinoco, Knights of the Zodiac is the most accessible film of his career. In 2021, he played Tybalt in a modern-day adaptation of Shakespeare's Romeo and Juliet called R#J, which screened at Sundance and South by Southwest, but didn't get a wide theatrical release.
"I'm going to do many more movies in my future, but I couldn't have asked for a better experience with Knights of the Zodiac," Tinoco said.
Looking ahead, Tinoco hopes to work with talented Latino directors like Alfonso Cuarón, Guillermo del Toro, and Robert Rodriguez, and would like to share the screen with actors like Gael García Bernal and Diego Luna.
But is there really room for two Diegos? "There's room for three!" Diego Tinoco said laughing. "Let's get Diego Luna, Diego Boneta, and Diego Tinoco on a set!"
Knights of the Zodiac *COUGH* Excuse me, we meant to say Los Caballeros del Zodiac is now in theaters.