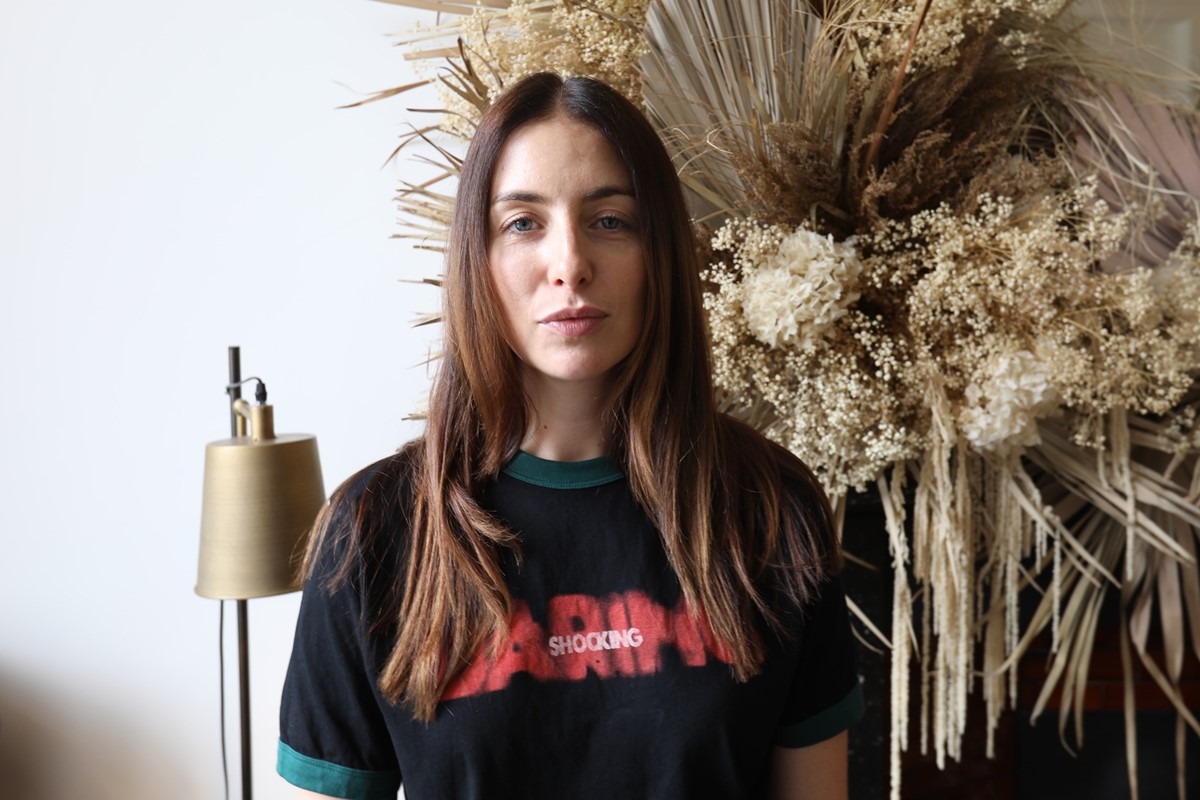 I had my hair analysed at a salon from the future and it fixed the damage
Schwarzkopf Professional's Salon Lab Smart Analyser device scans the inner structure of the hair to offer a very personal
recommendation plan
My hair has long suffered from my questionable beauty choices. I bleached it bright blonde throughout my early 20s, later infusing it with navy blue. As it washed out into a seafoam green, I turned it black with a packet of home dye. Then last summer, I thought I could revive my obsession with Marissa Cooper of The OC and her honey golden, blonde highlighted locks. It was a classic case of too much blonde, too soon, and it's been a long road back to health since then, one that's been stocked full of products and treatments that never quite deliver what they promise – yet, I hold onto hope. 
So when Schwarzkopf Professional asked if I wanted to try the Fibre Clinix products – which belong to their customisable haircare range with one of their most advanced and powerful repair technology – and promised to infuse my hair with the care it so desperately needed, there was no other answer but: absolutely. 
Before the treatment, I'd need to have my hair health checked out by the SalonLab Smart Analyzer device. The first of its kind, it's a data-driven experience that scans the inner structure of the hair with near-infrared technology to understand the level of inner hair damage and porosity, creates a hair profile, and recommends an in-salon service and home care regimen based on the results. 
I love to know everything that's going on with my body in cold, hard data, but I must admit I was slightly apprehensive about being read to filth by technology. You see, reader, despite knowing how damaged my hair is, I do little to help it. I swim weekly; I sauna too; I use straighteners and hairdryers without applying any heat protection.
But I jump on the train anyway and head to the Rainbow Room in George Square, a hair salon in Glasgow. I'm welcomed warmly by Yasmin, the salon's dedicated owner. Settling in with a coffee, Yasmin describes the steps of the consultation. First, the SalonLab device will analyse my hair in three sections – close to the root, in the middle, and then the ends, and give me an overall score out of 100.
Before my result, I answer a series of questions to personalise my treatment: my hair routines, habits, and, in my case, sins. The analysing process is really straightforward and I find out that my hair health score is 60 percent. My consultation outcome was what I need most is hydration courtesy of the Fibre Clinix Hydrate regimen. The formulas with Squalane Complex will help moisturise my dry hair and increase the elasticity. Like the other Fibre Clinix products it is formulated with Triple Bonding and C21 Technology to restore inner and outer hair structure.
Yasmin takes me to the basins to scrub my hair with the Fibre Clinix Tribond  Shampoo. Once clean, I'm back in front of the mirror and she takes a scoop of the Tribond treatment ("for fine hair") and mixes it with a pump of the Hydrate Booster. 
The treatment, I'm told, needs to be left on for up to 10 minutes before another rinse. It's at this point that a little fear kicks in – my wet hair is tragically tangled, coarse, and dry, and I'm always left grasping for awkward apologies as the hairdresser tries to tame it. But to my surprise, the comb glides through my hair with ease. I could instantly see a softness and a shine that, from memory, I've never possessed. It felt like the ends had been freshly trimmed, but there were no scissors in sight.
To finish, Yasmin gives my locks a spritz with the Fibre Clinix Volumize Bodifying Spray – to protect it from heat – and turns on the hairdryer to style. I'm handed a bag of products – everything that we've used plus a Hydrate Spray Conditioner and sent on my way.
Like many of us, the pandemic meant all my beauty routines fell by the wayside. Now that I work at home and for myself (goodbye work-life balance), maintenance feels more like a chore than the reward it used to be. So I was absolutely delighted to learn that the Fibre Clinix Hydrate Spray Conditioner was not only spray-in, but leave-in too – dream! Good for my time, good for the water bill.
Truly, the real test would be going home and giving all these products a go myself. A few days later, post-swim, I head to the showers and rub a couple of pumps of  Hydrate Shampoo into my hair and lather. After a double-cleanse to ensure the chlorine has been banished, I towel dry it lightly, and let it air dry on my way home. Once home, I spritz the ends and mid-lengths with the Hydrate Spray Conditioner, and that was that.
Admittedly, I fell asleep with wet hair – another sin of mine – but I still woke up with the soft hair I'd first encountered during my time at the Rainbow Room. This morning, I topped it off with the Volumize Bodifying Spray for good practice. 
Because it has only been a few days since my last treatment, my next wash in a few days will include the treatment – advised to use every one or two weeks, depending on what my hair needs. Which, if the last wash is anything to go by, could be the Schwarzkopf Professional FibreClinix Hydrate Treatment range. For more inspiration head to the Schwarzkopf Professional account.
HeadTried and Testedhair