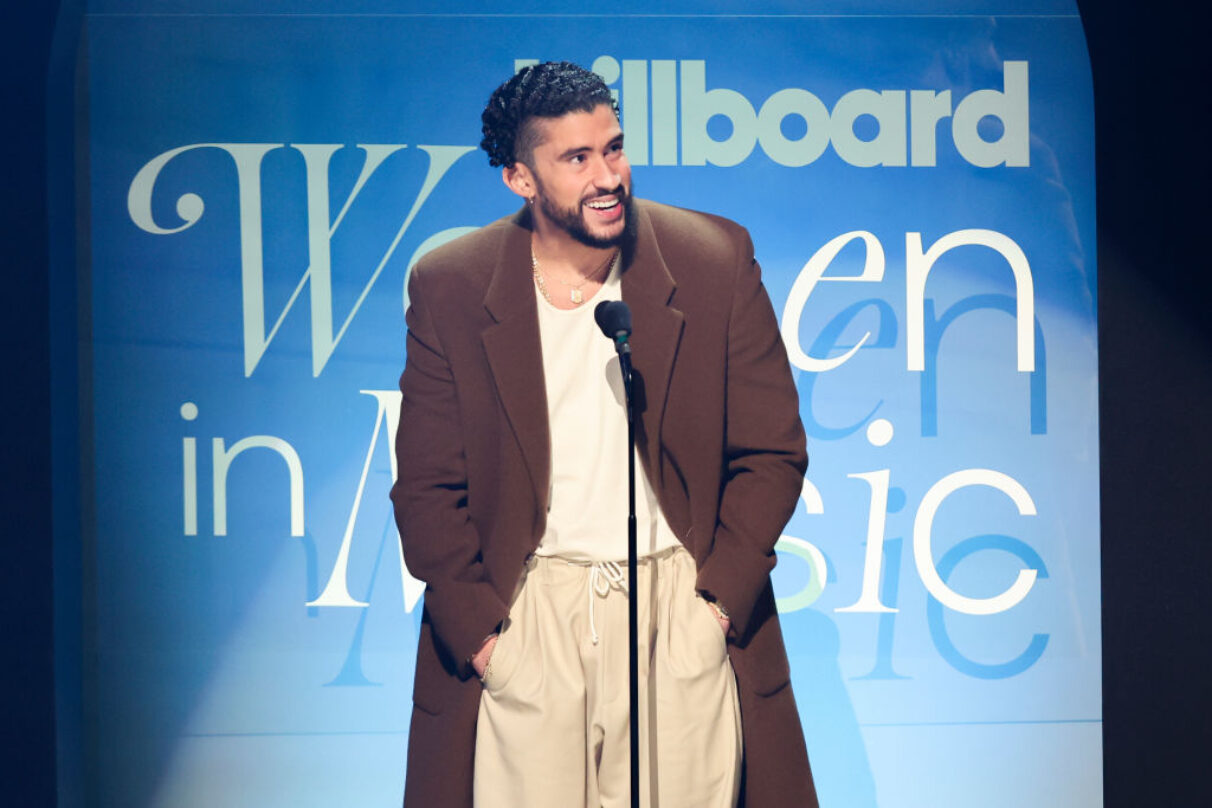 Hold On… Is Bad Bunny Releasing a New Music Video Soon?
Wait a minute… is Bad Bunny releasing music sooner than we thought? On Sept. 14, the Puerto Rican hitmaker announced a WhatsApp Channel to chat with his fans However, in the announcement, he might have hinted at what's to come.
In a recent Instagram story announcement, Bad Bunny invited his fans to join his WhatsApp Channel through a screen-recorded video. During the short video, eagle-eyed fans noticed he received a WhatsApp message from "MATIAS EL STILL," who we know is his long-time video collaborator STILLZ. STILLZ — or Matías Vásquez — is a Colombian-American photographer and video curator who has directed various of Benito's previous music videos. He has worked with Bad Bunny on fan-favorite visuals like  "WHERE SHE GOES," "Neverita," and "Tití Me Preguntó."
Though the message has no further context — only a video preview icon with what looks like someone standing in front of a beach — social media users are manifesting new work. A social media user wrote: "bad bunny is going to release a new video with the stillz😭💗." Another social media user commented: "🚨With the announcement of Bad Bunny's Whatsapp group, in one frame of the video you see a notification of STILLZ sending a video. Let's not forget that STILLZ is the one who makes Bad Bunny's video clips 👀."
The possibility of Bad Bunny dropping new music is not too far-fetched. In a recent interview with Vanity Fair, the writer reported that the contextual information for the interview was the forthcoming album due this fall. However, neither the artist nor the team confirmed the album's release during the interview.
Moreover, another hint at new music is Bad Bunny's recent Electric Lady Studios visit. Spectators loitering outside the studio noticed him and Taylor Swift entering and leaving the same studio last week (Sept. 6). We'll have to wait and see what the Puerto Rican artist is up to. In the meantime, we'll be attentive to the WhatsApp chat.