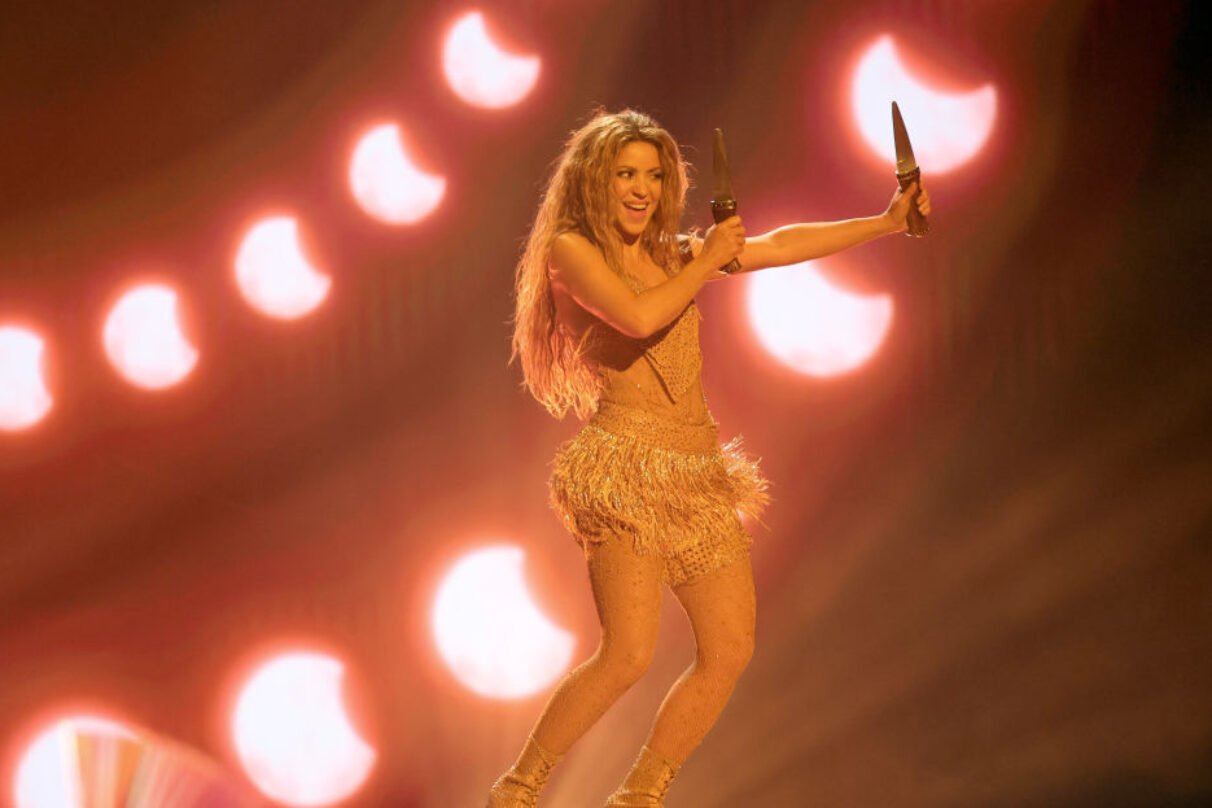 Here's Why Shakira Featured Her Nanny in New Song 'El Jefe'
Shakira is letting it all out. On Sept. 20, the Colombian pop star released her newest song, "El Jefe," with Fuerza Regida. The track not only takes a shot at her ex-suegro, but the music video also features a cameo of her children's nanny, Lili Melgar, who allegedly wasn't compensated fairly after being fired for discovering Gerard Piqué's infidelity.
Eagle-eyed social media users noticed Melgar's music video cameo and name-drop during "El Jefe." The new ska-injected música mexicana earworm features lyrics about hustling endlessly for a salary that doesn't compare to your boss' luxuries. Though it sounds relatable for the most part, Shakira makes it even more personal by giving a quick shout-out to Melgar, who she claims wasn't paid fairly. 
Towards the outro, Shakira says: "Lili Melgar / Para ti esta canción, que no te pagaron la indemnización [Lili Melgar / This song is for you, because you didn't get severance pay]. In the video, Melgar appears, looking straight at the camera with her hands on her hips, giving the audience a boss glare.
The quick cameo gave the internet a lot to discuss. Social media users who follow Shakira's personal life pointed out that Melgar is her children's nanny, who was allegedly fired for discovering Piqué's infidelity. As a result of the cameo, online users are explaining who Melgar is and even thanking her for opening Shak's eyes.
"The longtime nanny of Shakira's children, Lili Melgar, makes a cameo in her new music, titled 
'El Jefe.' It is rumored she learned what Gerard Piqué was doing behind Shakira's back so he wrongfully fired her without financial compensation," one of Shakira's fan accounts wrote. 
Another social media user commented: "Another reason Pique sucks! He fired his children's nanny Lili Melgar (I'm quoting her daugter's post) without Shakira's consent while she was away from the country working. This song's lyrics are about how mad Shakira was about the whole incident. Shakira has hired her back!"
Shakira's having an exciting week. Besides releasing her newest buzzed-about collaboration, the "She Wolf" singer also received seven nominations for the 2023 Latin Grammys.