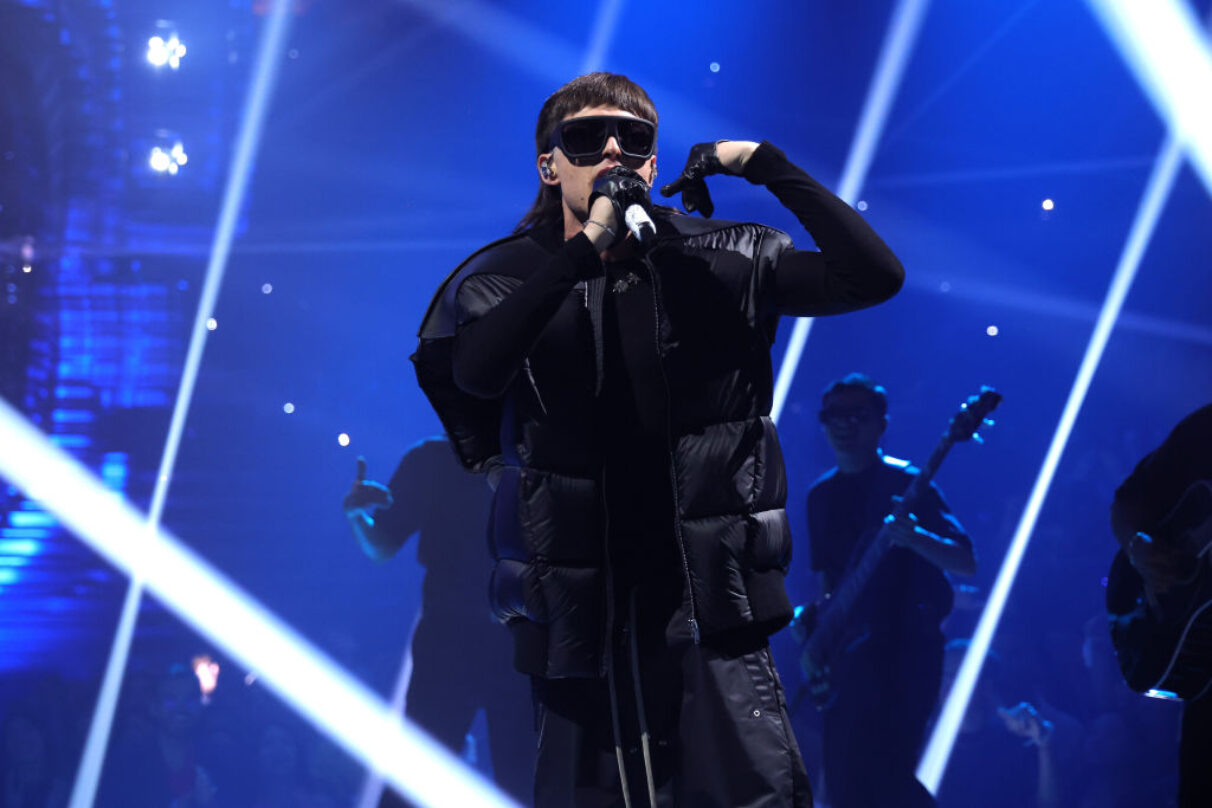 Here's Why Peso Pluma Wasn't Nominated for the Latin Grammys
The nominations for the 2023 Latin Grammy Awards were announced today. Among the surprises, a big one was that Peso Pluma wasn't nominated. While it could be considered a major snub for the Mexican superstar, there's a likely reason why he didn't get much love from the Latin Recording Academy this year.
Peso Pluma's name appeared in two categories this year, but technically, he wasn't nominated. Eslabon Armado's global hit "Ella Baila Sola" is nominated for Song of the Year and Best Regional Mexican Song. Only the songwriters are nominated in those two categories, so Eslabon Armado's lead singer Pedro Tovar would get the awards if the song won. 
However, Peso Pluma could've potentially won an award if the collaboration received a Record of the Year nomination, which is awarded to the song's performing artists and producers. That was a glaring omission in that category.
The eligibility period for this year's Latin Grammy Awards was June 1, 2022, through May 31, 2023. Peso Pluma released his breakthrough album Génesis on June 22, which means it will be eligible for next year. That is likely the major reason why he was overlooked this year. With technically zero nominations, it appears that Peso Pluma could be eligible for the Best New Artist category next year as well. 
From this year's nominations overall, the Latin Recording Academy appears to still be warming up to corridos tumbados. Fuerza Regida released two albums last December, that were eligible for nomination. Even with the global hit "Bebe Dame" featuring Grupo Frontera, the Mexican-American band received zero nominations. Actually, no one from the leading corridos tumbados label Rancho Humilde was even nominated in the regional Mexican music categories. 
It's important to note that although Peso Pluma's album wasn't eligible for the Latin Grammy Awards this year, he did release songs that could've been nominated. "Rosa Pastel" with Jasiel Nuñez, "77" featuring Eladio Carrión, "BZRP Music Sessions #55" with Bizarrap, and his solo song "Bye" were all excluded. The Latin Grammy Awards will air live from Seville, Spain, on Nov. 16 on Univision.