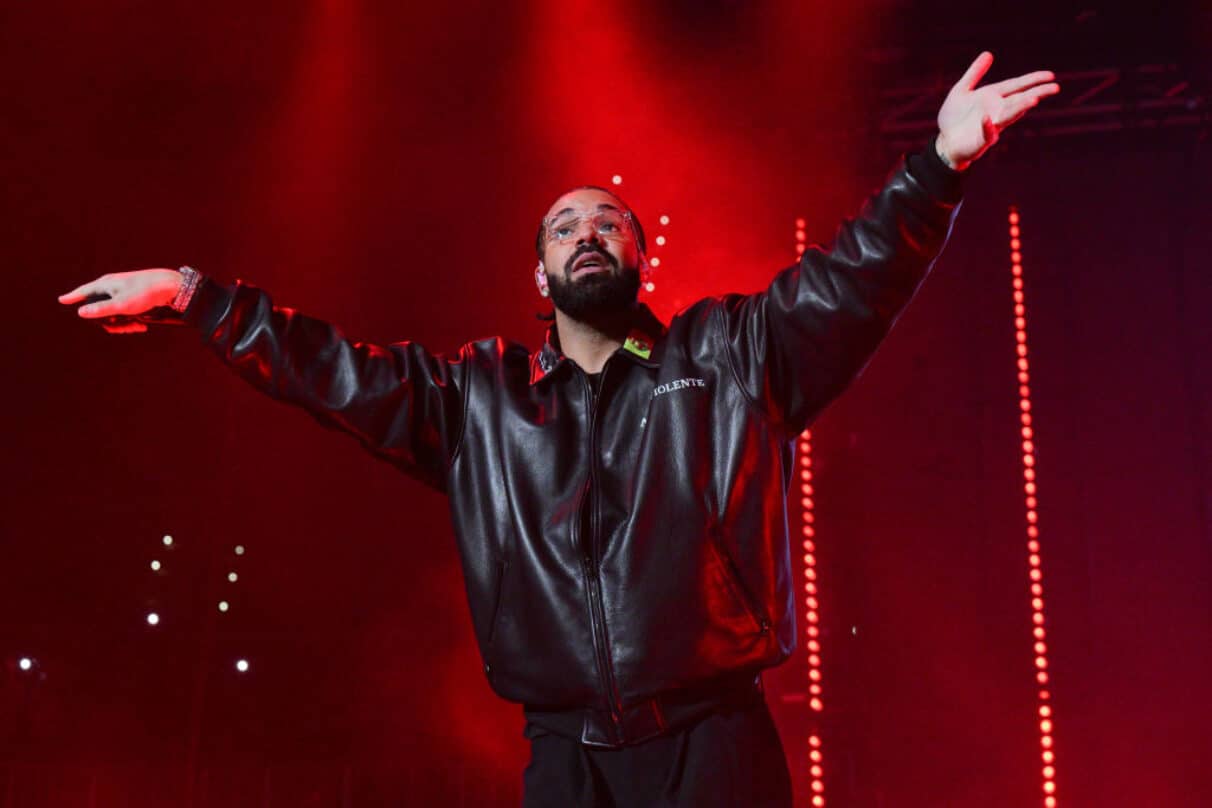 Here's Why People Are Calling For A 'Drake Mexican Era'
Will Drake soon be dabbling in regional Mexican music? On Friday (June 23), the Canadian superstar drove the Internet wild when he wore a Mexican flag belt.
Throughout his career, Drake has always been receptive to what's going on in Latine music. In 2014, he was featured on the song "Odio" by the King of Bachata Romeo Santos. He sang in Spanish on the bachata track from Santos' album Formula, Vol. 2. In 2018, he teamed up with Bad Bunny for the reggaeton-infused hit "Mía." Once again, he sang fully in Spanish alongside Benito. 
With the recent música Mexicana explosion, Drake could be hinting at his involvement in that genre next. Photographer Abiel "AB" Esau Garcia posted photos of the singer in a vaquero outfit. In one picture, Drake flashes his belt buckle that has a Mexican flag on it. He was photographed at the Stampede Event Center in Houston, TX. Garcia posted the photos with the caption: "¡A huevo!"
Though it's not yet known if the "One Dance" singer was working on a special project in Houston, the photos of him wearing the Mexican flag belt have gone viral. On Twitter, one person called Drake a "jaripeopapi." Another person retweeted the photo and wrote, "Can't wait for drake mexican era." If he is working on a song in the música Mexicana, another person wrote, "I can't wait to hear Drake's Mexican accent." 
Maybe Drake could soon be working with one of the corridos tumbados superstars like Peso Pluma, Natanael Cano, or Junior H. He was spotted in Texas, which is the home of norteño band Grupo Frontera. Following their collaboration "Un x100to" with Bad Bunny, there's a chance that Drake could be working on music with them next. Last month, the Canadian was seen partying with Chino Pacas.