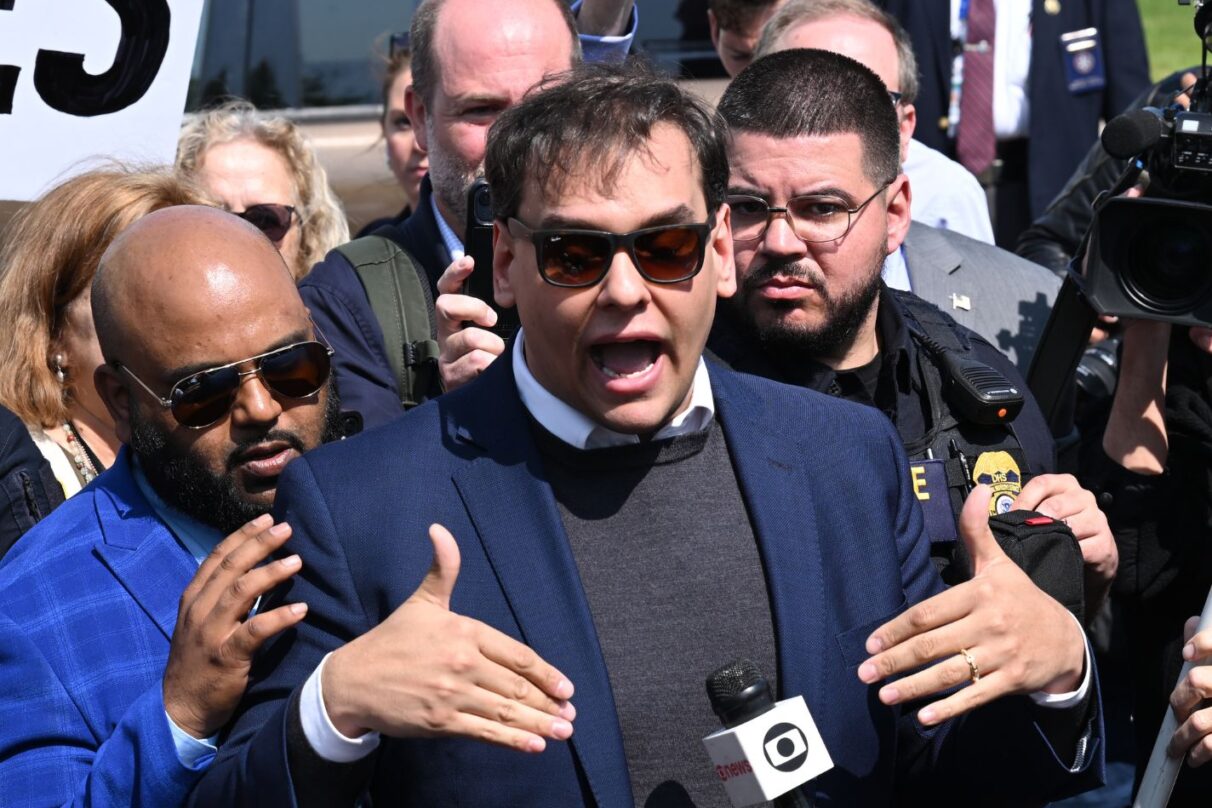 Here's What's Happening with George Santos & the 13 Federal Charges He's Facing
Embattled U.S. Representative George Santos (R-NY) was defiant during a press conference outside a New York courthouse Wednesday afternoon (May 10) after he pleaded not guilty to a 13-count indictment after being arrested earlier that day.
According to the U.S. Department of Justice, Santos was charged with seven counts of wire fraud, three counts of money laundering, one count of theft of public funds, and two counts of making materially false statements to the House of Representatives.
"This indictment seeks to hold Santos accountable for various alleged fraudulent schemes and brazen misrepresentations," Breon Peace, U.S. Attorney for the Eastern District of New York, said in a statement. "Taken together, the allegations in the indictment charge Santos with relying on repeated dishonesty and deception to ascend to the halls of Congress and enrich himself."
Santos answered questions from the media after he was released on a $500,000 bond and forced to surrender his passport. He echoed the same refrain that former President Donald Trump has used to defend his own legal problems over the last few years.
"It's a witch hunt," Santos said before pivoting to complain about President Joe Biden. "I'm going to fight my battle. I'm going to deliver. I'm going to fight the witch hunt. I am going to take care of clearing my name, and I look forward to doing that."
Congress members on both sides of the aisle continue to demand that Santos resign from office, including Republican Senator Mitt Romney who called him "an embarrassment to our party" and "an embarrassment to the United States Congress."
Rep. Alexandria Ocasio-Cortez said it wasn't a coincidence that Santos is following the same pattern as Trump when fighting the allegation against him. "All of this is truly cut from the cloth of former President Trump," Ocasio-Cortez said. "In terms of his future, he should resign, but I don't think he will – just like President Trump."
George Santos' next appearance in court is June 30, 2023. He faces a maximum penalty of 20 years in prison if convicted of the most serious counts in the indictment.