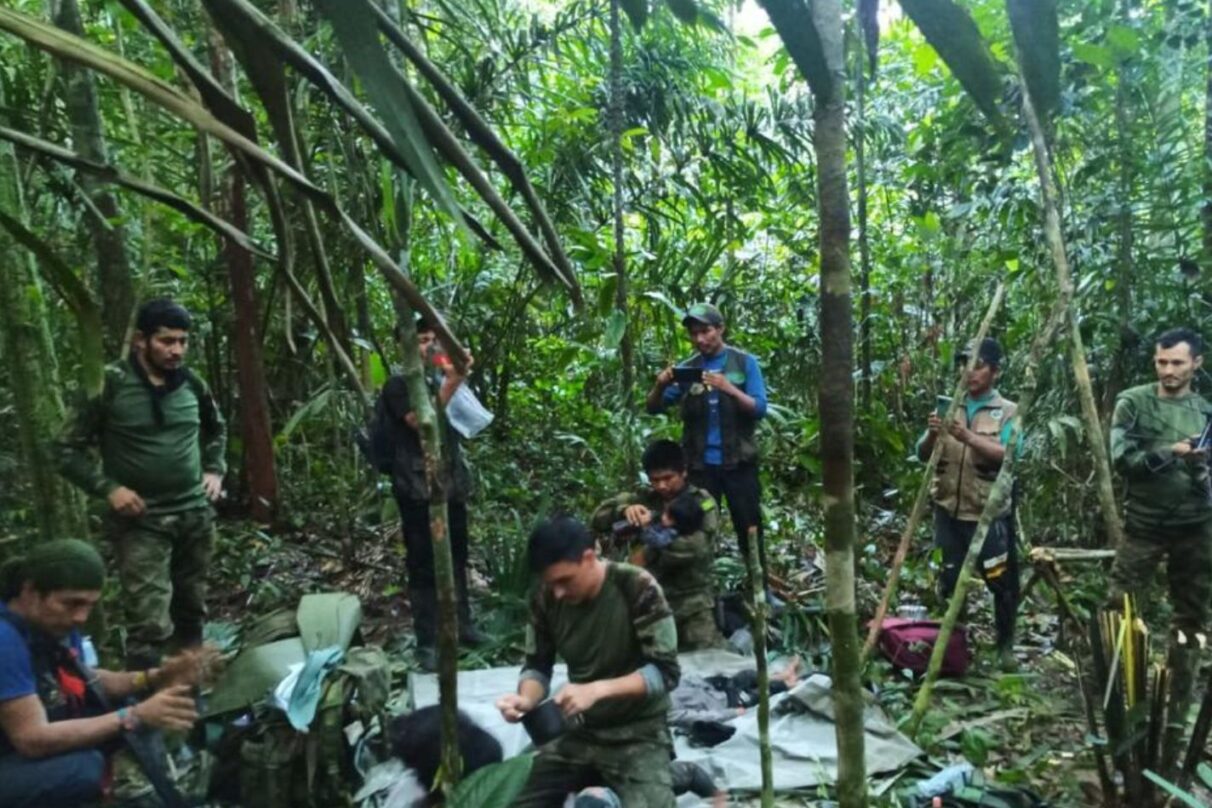 Here's How the 4 Children Lost in Colombian Jungle Survived
Heartbreaking details have emerged after four children were found alive in the Colombian jungle 40 days after the plane they were traveling in with their mother crashed.
The children, Lesly Jacombaire Mucutuy, 13; Soleiny Jacombaire Mucutuy, 9; Tien Noriel Ronoque Mucutuy, 4; and Cristin Neriman Ranoque Mucutuy, 1, are currently being treated at a military hospital in Bogotá. They are all members of the Huitoto indigenous people.
Manuel Ranoque, the father of the two youngest children, told reporters on Sunday (June 11) that the oldest child told him that their mother, Magdalena Mucutui Mucutuy, survived the crash but succumbed to her injuries after four days.
"The one thing that [Lesly] has cleared up for me is that, in fact, her mother was alive for four days," Ranoque said, adding that it is likely she told them "to leave the wreckage site to survive."
According to the BBC, rescue worker Nicolas Ordoñez Gomes said when they found the children, one of the two boys told him, "My mom is dead."
During their 40 days in the Amazon rainforest, the oldest child used "survival games" to keep her and her siblings alive, which included setting up "little camps" using hair ribbons. Her aunt, Damarys Mucutuy, said Lesly "knew what fruits she can't eat because there are many poisonous fruits in the forest. And she knew how to take care of a baby."
John Moreno, leader of the Guanano group where the children were raised, also told the BBC, "They used what they learned in the community, relied on their ancestral knowledge in order to survive."
The search for the children included soldiers from the Colombian army and their rescue dogs and volunteers from Indigenous tribes in the area. Colombia's President Gustavo Petro said the children's survival "will be remembered in history."