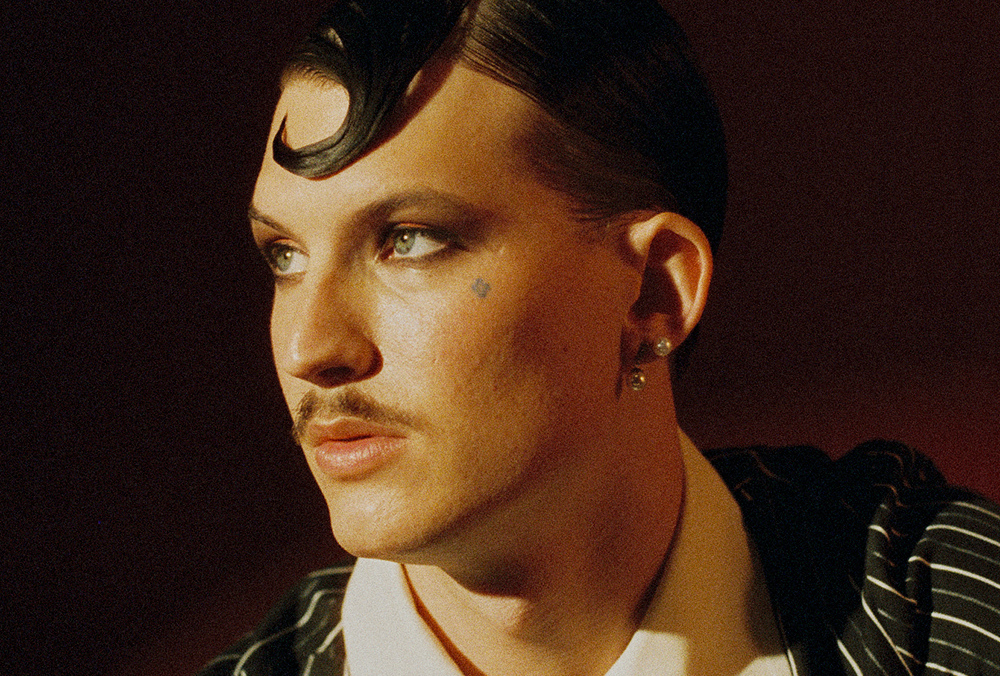 Gus Dapperton's "Sunset": A Transcendent Journey into a New Era of Alt-Pop
After a three-year absence, alternative music star Gus Dapperton is making his triumphant comeback with the release of the track "Sunset." This epic hymn is only a taste of his upcoming third studio album, Henge, which is planned for release on July 7th. Dapperton's ability to write contemplative songs and create a sound universe that envelops listeners is on full display in this engaging single, demonstrating his artistic growth.
In the years after the 2020 publication of Orca, a very intimate record, Dapperton contemplated his work and its origins. Orca tackled heavier topics, such as recovery from trauma and the intricacies of interpersonal relationships. Dapperton did have some good times at this time, too; he was featured on Benee's smash hit tune "Supalonely," which became an anthem for the COVID-19 era, and it was a great moment for him.
Dapperton and Benee's partnership lasted throughout Henge's development, and their most recent collaborative work, "Don't Let Me Down," is an engrossing introduction to the universe Dapperton has painstakingly constructed. This new age incorporates a wide range of styles and eras, encouraging listeners to find resonance with his music in their own lives. The music video for his song "Horizon" gave fans their first taste of this extraordinary universe, which was inspired by 1980s music, 1920s clothes, and 1920s-inspired cosmetics.
Dapperton explained his approach to music and how it has changed through time in a recent interview. Even though he recognizes the wealth of talented songwriters and producers in the Los Angeles area, he still finds comfort in creating his own music and producing his own songs. Dapperton finds that he is more creatively motivated to create when he is in the bustling metropolis of New York. Henge as a whole shows a tension between desiring chaos, change, and freedom and longing for stability, health, and regularity.
In the first track from Henge, "Sunset," Dapperton draws listeners into his complex musical world. His trademark voice, along with a driving rhythm section, gives the song an epic feel. The lyrics go into the depths of human connection, personal growth, and yearning. The listener is left wanting more after being drawn in by Dapperton's reflective and mysterious voice.
Gus Dapperton has established himself as one of the most intriguing and risk-taking new musicians in alt-pop with his signature combination of alt-pop, contemplative lyricism, and rigorous attention to detail. "Sunset" is a tribute to Dapperton's maturation as an artist and ushers in a new era of musical discovery as fans impatiently await the release of Henge.
U.S. HEADLINE TOUR DATES:
Sept 14 – Burlington, VT – Higher Ground
Sept 15 – Montreal, QC – Le Studio TD
Sept 18 – Columbus, OH – Newport Music Hall
Sept 19 – Indianapolis, IN – Deluxe at Old National Centre
Sept 21 – Chicago, IL – Thalia Hall
Sept 22 – Milwaukee, WI – Turner Hall
Sept 23 – Minneapolis, MN – Fine Line
Sept 26 – Vancouver, BC – Hollywood Theatre
Sept 27 – Seattle, WA – Neptune
Sept 28 – Portland, OR – Wonder Ballroom
Sept 30 – San Francisco, CA – Bimbo's
Oct 1 – San Francisco, CA – Bimbo's
Oct 3 – Los Angeles, CA – The Bellweather
Oct 4 – Santa Ana, CA – The Observatory
Oct 5 – Phoenix, AZ – The Van Buren
Oct 7 – Austin, TX – ACL Music Festival
Oct 9 – St. Louis, MO – Delmar Hall
Oct 11 – Denver, CO – Ogden Theatre
Oct 14 – Austin, TX – ACL Music Festival
Oct 16 – Birmingham, AL – Saturn
Oct 17 – Charlotte, NC – Neighborhood Theatre
Oct 18 – Carrboro, NC – Cat's Cradle
Oct 21 – Asbury Park, NJ – Asbury Lanes