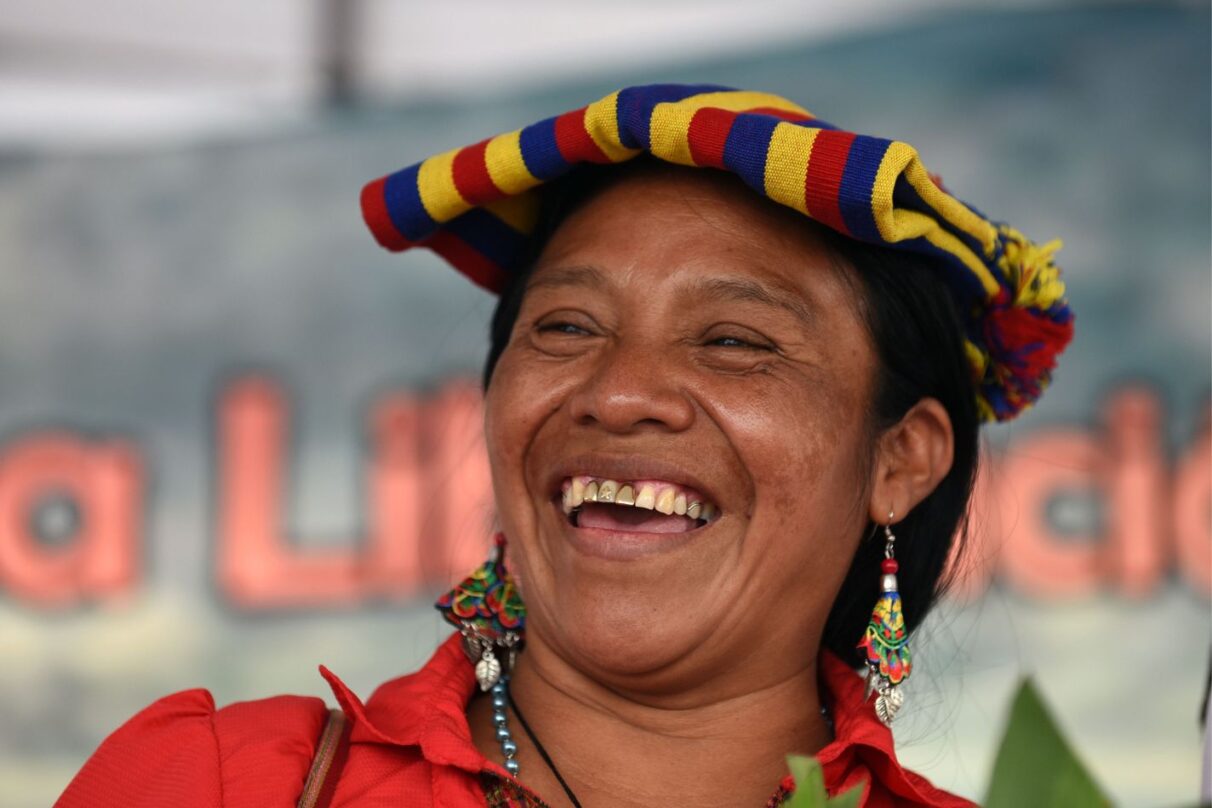 Guatemala Allegedly Blocking Indigenous Candidate from Upcoming Presidential Race
Thelma Cabrera, an indigenous farmworker, wants to be Guatemala's next president. The country's Electoral Tribunal, however, is not allowing her to register as a candidate.
According to the Associated Press, Cabrera has less than a week to get her name on the ballot if she wants to participate in the election on June 25. Many Guatemalans are saying that the tribunal is blocking Cabrera and her running mate, Jordán Rodas, from running because they are members of the Movement for Peoples' Liberation, a leftist political party.
In 2019, Cabrera ran for president and received 10% of the vote, the most that any indigenous candidate had ever received in Guatemalan history. The AP notes that since her first run for president, approximately 26 members of the Farmworkers Development Committee, the group that founded Cabrera's party, have been killed.
"The political system has been corrupted," Cabrera told the AP. "The system itself has been designed by the corrupt to keep them free, but to tie the hands of those who are honest. We cannot stand this slavery we are living in anymore."
Earlier this month, Cabrera, who is a Mayan Mam, and Rodas sat down with Democracy Now! to discuss the uphill battle they are facing with the election deadline right around the corner.
"The response as Indigenous people is that this ratifies what we've always denounced, that Guatemala is a corrupt state that's been co-opted by criminals," Cabrera said. "This is now reflected in violating our right to participate in this presidential election. They fear not Thelma, but the people, the people who organized and are putting forward their proposals for structural change in Guatemala."
Currently, the leading candidate for president is Zury Ríos, the daughter of former Guatemalan president and dictator Ríos Montt, who was found guilty of genocide against the Mayan people during his time as president in the early 1980s.
"Being the daughter of one who carried out a genocide … shows that the system itself, through its laws, is violating the rights that we have as a people," Thelma Cabrera noted about Ríos, "That is an expression of racism and discrimination against us."