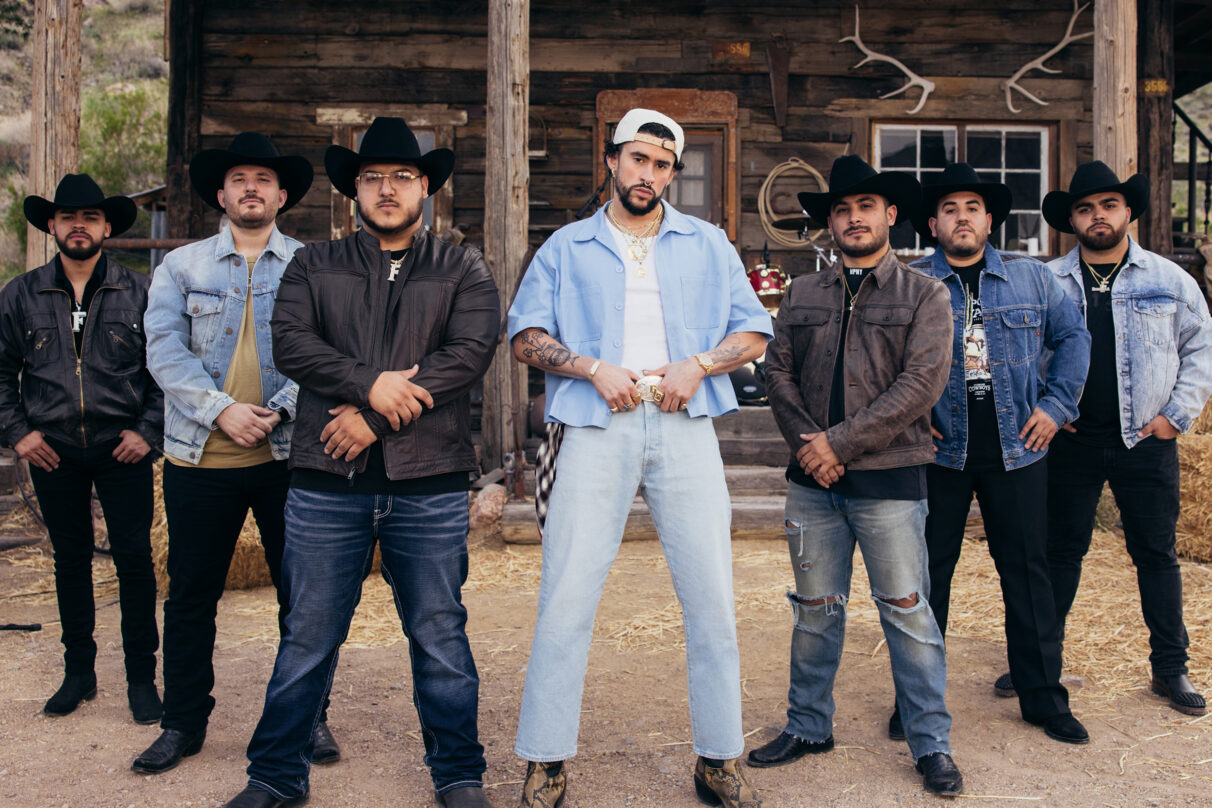 Grupo Frontera Reveals How Their Bad Bunny Collaboration Came Together
Grupo Frontera's collaboration with Bad Bunny was at first a surprise to them, too. In an interview yesterday (Apr. 17), the Mexican-American group opened up working with the Puerto Rican superstar.
Grupo Frontera is one of the regional Mexican acts making the genre global. This past year, the band scored multiple hits on Billboard's Hot 100 chart, including their breakthrough hit "No Se Va." To take their cumbia flow to the next level, the guys teamed up with Bad Bunny for the new single "Un x100to." In the genre-bending banger, Grupo Frontera's Adelaido "Payo" Solis III and Bad Bunny trade verses about giving up the last of their phone battery to fix things with a past lover. 
In an interview with the Zane Lowe Show on Apple Music 1, Grupo Frontera revealed that they didn't know Bad Bunny was on their song until the day of the video shoot. Their producer Edgar Barrera had promised there would be a surprise for them when they arrived at the set. Grupo Frontera had actually filmed a portion of the music video without knowing that Bad Bunny was there until production switched the song. 
"And all of a sudden from the trailer comes out Benito," the band shared. "If you look closely at the video to either one of our faces, when Benito starts singing his part, we didn't know that was going to be in the song. So we're really surprised. We're being 100 percent serious with you. We did not hear Bad Bunny's part in the song until the day of the video. So when that part comes out and we were shooting the video, I froze. Having a song with Bad Bunny is just something that… It's unexplainable."
Grupo Frontera's collaboration with Bad Bunny has already proven to be a hit. "Un x100to" has already climbed to No. 4 on Spotify's Global 50 chart less than a day after being released. Grupo Frontera is currently performing in concerts across the U.S. with their El Comienzo Tour.