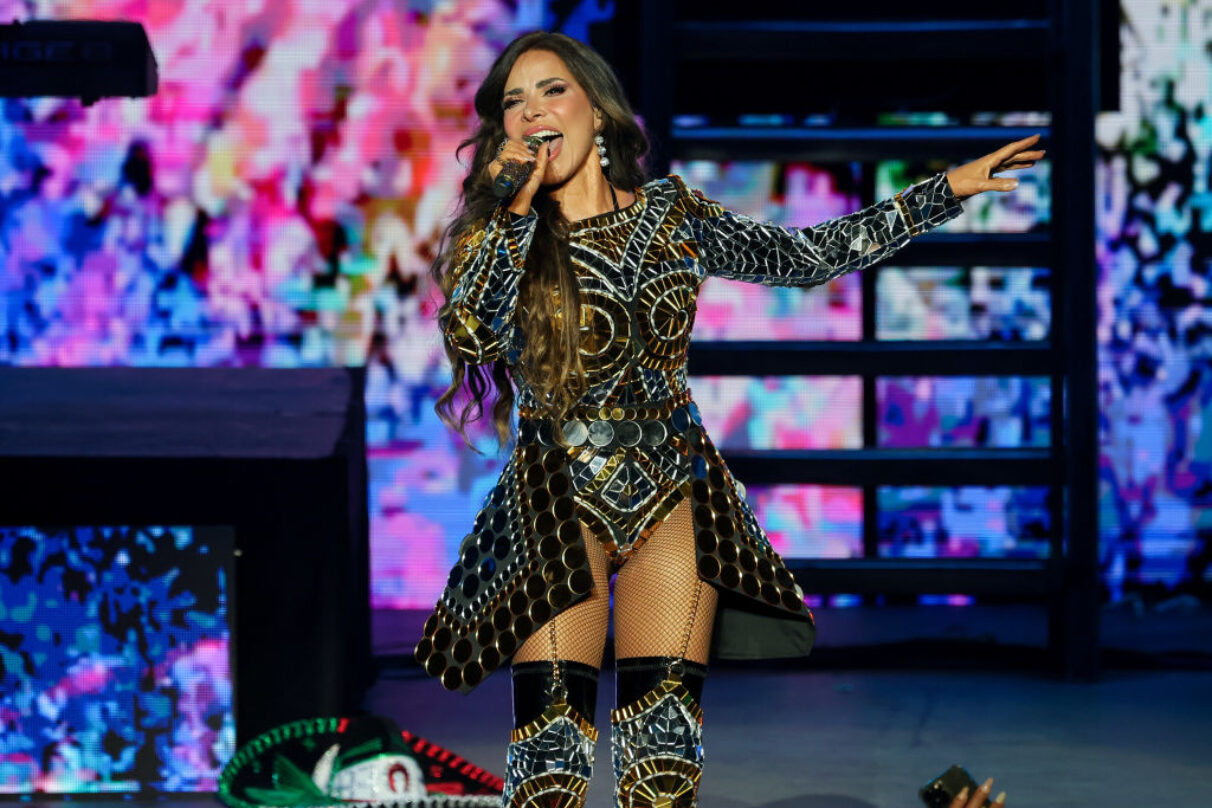 Gloria Trevi Must Appear in Court for Alleged Tax Fraud
There's been a development regarding Gloria Trevi's 2021 tax evasion case. On Oct. 3, the Financial Intelligence Unit (La Unidad de Inteligencia Financiera) summoned the Mexican singer and her husband, Armando Ismael Gómez Martínez, to a court hearing regarding their alleged tax fraud case. Their hearing is set for Oct. 23.
Trevi has been under investigation since Sept. 8, 2021, by the Financial Intelligence Unit. The initial investigation was due to claims of tax fraud and money laundering. The Financial Intelligence Unit's findings claim that the spouses use their company properties in Texas to evade tax payments in Mexican territories.
Now, the singer and her husband must take the judge's stand to explain the tax evasion on Oct. 23. The alleged tax evasion is of 7,112,336 pesos that the duo received from the company Fuego con Fuego Representaciones S.A de C.V. Trevi and Martínez have the option of virtually appearing via video conference since they currently live in the U.S. If the couple doesn't make the appearance, they'll be regarded as fugitives.
Besides this investigation, Trevi is also dealing with another lawsuit regarding the infamous alleged sex cult ring with her then-manager Sergio Andrade. She has since responded to these recent claims, alleging that she was also a victim of sexual abuse.
"My words are directed to everyone who may have seen recent allegations about me but do not know the background and my story," Trevi said in her official statement. "Being a victim of physical and sexual abuse is one of the worst things that can happen to a human being. I say it, and I know it, because I am a survivor. And, my thoughts go out to anyone who, like me, has ever been the victim of any kind of abuse."
"But I will not remain silent while I am unfairly accused of crimes I did not commit," she continued. "These false accusations, which were first made against me 25 years ago, have been tried in various courts and, in all instances, I have been completely and totally acquitted. For these old, disproven claims to resurface now is tremendously painful for me and for all my family. The accusations were false when they were made and remain false today."