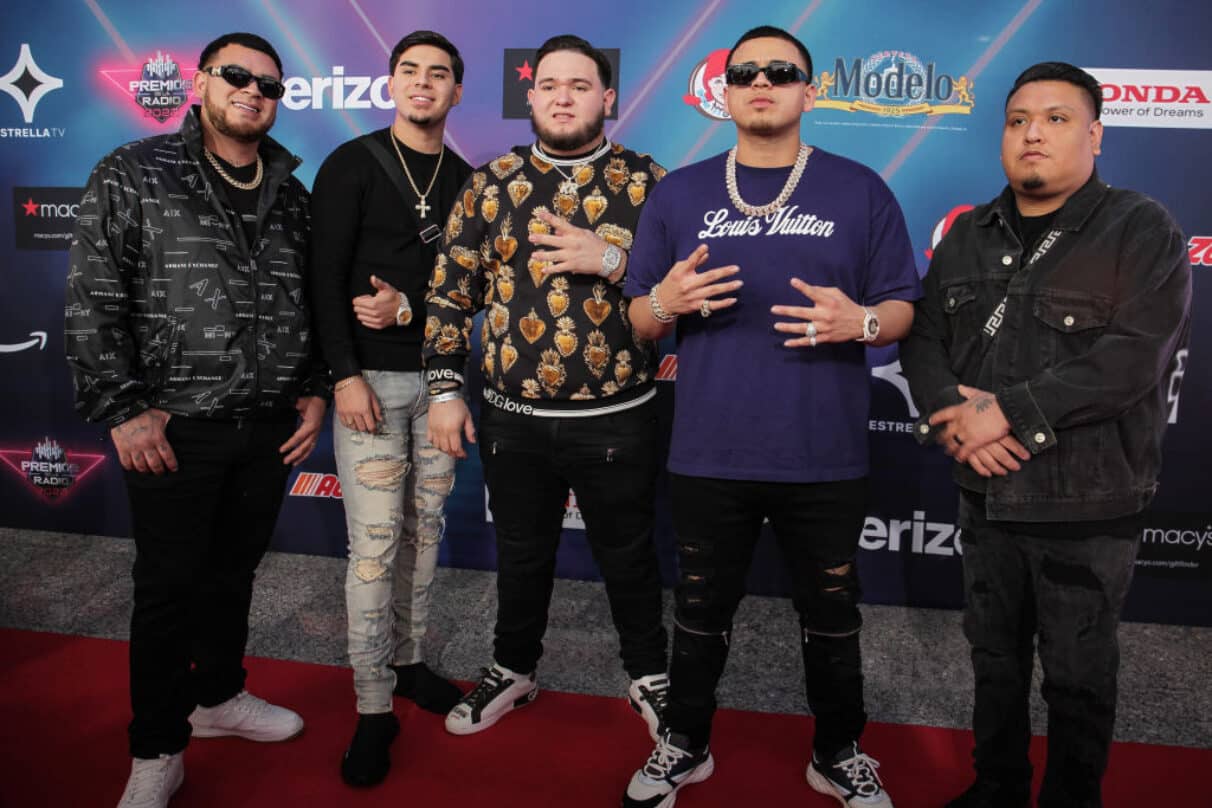 Fuerza Regida Reveals Dates for Otra Peda Tour
This is not a drill: Fuerza Regida is going on tour! On April 18, the regional Mexican music group announced their upcoming 18-city "Otra Peda Tour," and fans can't wait to see them perform live.
"OTRA PEDA TOUR 2023 ??? TICKETS ON SALE 4/20," the band announced on their Instagram.
The freshly unveiled "Otra Peda Tour" will kick off at the sold-out BMO Stadium show in Los Angeles, CA, on July 15. It will span major cities like San Jose, Houston, El Paso, Atlanta, Chicago, and Portland. The tour will also make its way to Phoenix, Las Vegas, Dallas, and Palm Desert before wrapping up at the Honda Center in Anaheim, CA, on Nov. 25.
Fans are thrilled about the upcoming tour news. A Twitter user wrote: "manifesting I get floor seats for fuerza regida on Thursday????." Another Twitter user echoed the same feeling: "Fuerza regida this year is a must ‼️" Moreover, to help promote the tour, the group also threw a yacht party with social media influencers.
It goes without saying that 2023 has already been a huge year for Fuerza Regida. Last Fri. (April 14), the band's frontman Jesús "JOP" Ortiz Paz joined Becky G on her Coachella performance. The two sang their recent collaboration "Te Quiero Besar." After the duo's moment, Ortiz Paz also sang the band's track "Bebe Dame," one of their current hits with Grupo Frontera.
Earlier this year, when they announced their initial BMO Stadium date (July 15), the Mexican-American group also received their own L.A. date. "Some young kids from the hood, having their own day–their own holiday in L.A. We're happy," Ortiz Paz told Remezcla at the time. "[And] don't miss out July 15. We're going to sell out this stadium!" Which we know now that they did.
General tickets go on sale April 20 at 4:20 p.m. local time through Ticketmaster's official website.