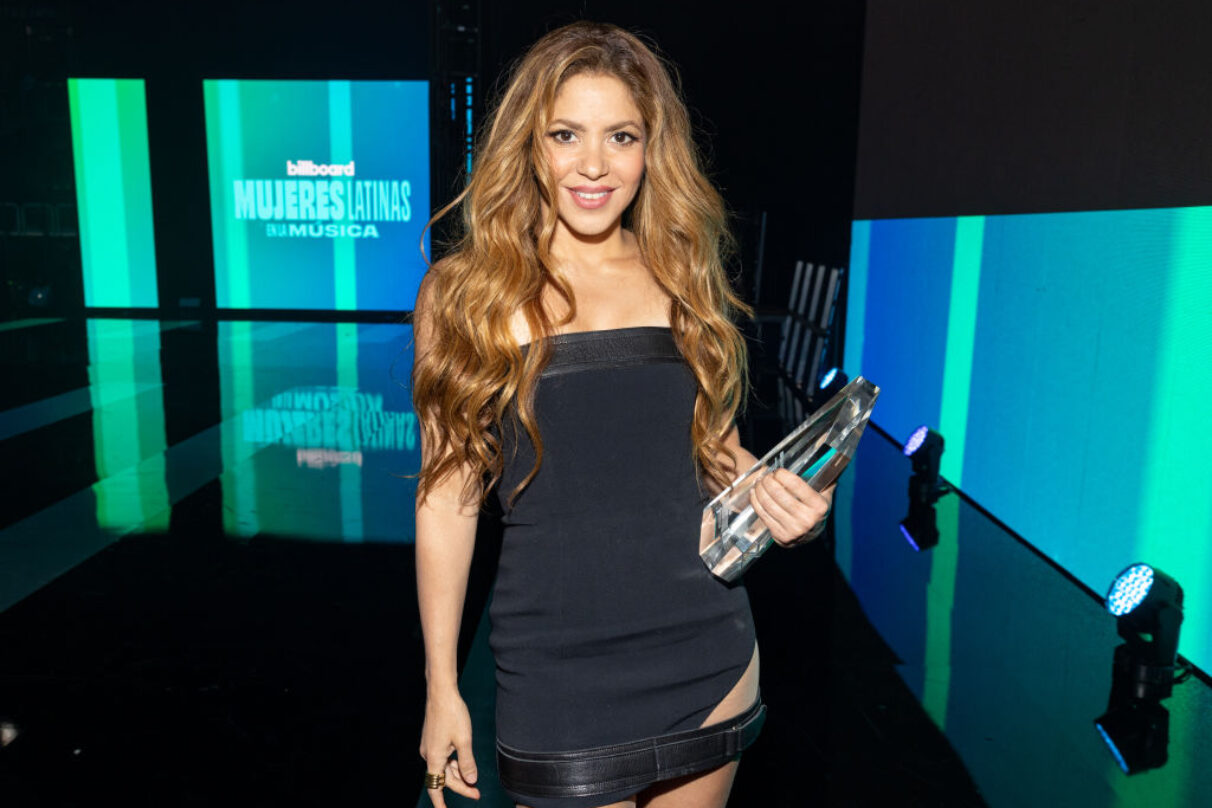 Following Split From Piqué, Shakira Releases Emotional Song Dedicated to Her Children
It's still Shakira season! On May 11, the Colombian superstar released her new single, "Acróstico," a heartfelt piano ballad dedicated to her children. 
The new animated lyric video features a mother bird caring for her two children. She builds their nest and takes care of her eggs through storms; once the eggs hatch, she feeds her children and teaches them how to fly. Throughout the video, the lyrics also highlight her children's names: Milan and Sasha. At the end of the visuals, the trio flies towards the sun. 
Though we've yet to have an official video, the lyrics are enough to prove that Shakira's children are her everything. With lyrics like: "Y aunque la vida me tratara así / Voy a ser fuerte solo para ti [And even if life treats me like this / I'll be strong just for you]," and "Lo único que quiero es tu felicidad / Y estar contigo / La sonrisa tuya es mi debilidad / Quererte / Sirve de anestesia al dolor [All I want is your happiness / And to be with you / Your smile is my weakness / Loving you / Serves as an anesthetic to pain]," the prominent singer-songwriter continues to wear her heart on her sleeve–and isn't afraid to show her authentic emotions.
Fans are praising the track across all social media platforms. A YouTube user wrote: "This song is not just a love poem for your children. It teaches them that despite the pain they have caused us, we must forgive, get up, learn, and live life smiling." Other fans are feeling emotional about it. "If you feel like crying, listen to Shakira's Acrostico, because I haven't stopped crying for half an hour," a Twitter user wrote.
The new single comes after Shakira received Billboard's first-ever Woman of the Year honor at the Latin Women in Music ceremony on May 6. "It's true that when I felt most lost, music put me on the road back to myself," she reportedly said during her acceptance speech. "But the most important lessons I learned from other women, and for them, I wrote what I wrote, and I sang what I sang."
"Because only a woman can love until she's ripped apart; can speak with the most brutal honesty; can sing with anger; dance in ecstasy and be brought to tears with emotion. Only a woman can do that," she said.
Watch the official lyric video for "Acróstico" below.