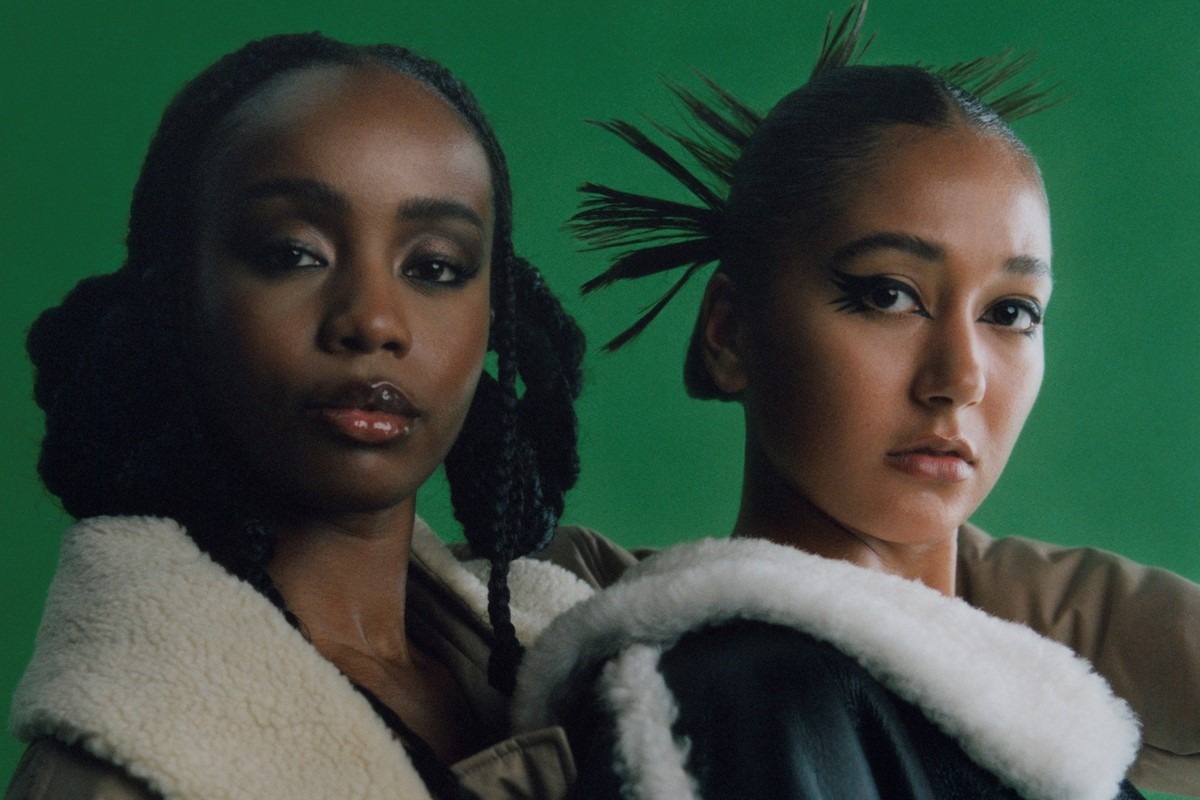 Five creatives disrupting archaic female archetypes
Dazed taps a group of creatives that are redefining female roles, wearing AMIRI
AW22 womenswear
Amiri
Defining new "archetypes", AMIRI's AW22 womenswear collection broadens the classic Americana wardrobe guided by its Californian design codes and technical craft. Building character through volume, the collection focuses on dynamic shapes and an elevated attitude; recognised by defined, oversized outerwear, relaxed body and wide-leg, cargo flare.
Archetype is a word thrown around a lot, especially in fashion, but what actually are they? Well, they're pretty much "moulds" of character and behaviour that can be traced all the way back to Greek mythology. And their age shows. The female archetypes you get when you google, for instance, centre on The Mother, The Siren, The Lover, The Sage and The Hunter. Which are, of course, in need of a long-overdue update. 
Read More
Is Kanye West dumpster diving in Barnsley?
Wait, is Jordan Peele's Nope alien wearing Iris Van Herpen?
How Jisoo Baik crafted a fashion sanctuary for Björk
How Raf Simons created 'babushka' costumes for wild new opera Glass Handel
Doing exactly that with the help of AMIRI AW22 Womenswear, photographer Daisy Walker and stylist Gabriela Rowland joined forces to bring together modern female creatives from a plethora of backgrounds, telling their stories and platforming their power through intimate imagery. Representing a new generation of female creativity were casting agent Marie Claire, musician Cherise, sexual wellness coach Eliza Lawrence, writer Clem MacLeod and DJ Amaliah, respectively.
THE MOTHER – MARIE CLAIRE
Based in London, Marie Claire is a half-Chinese, half-American mother agent and casting director. "A lot can start with me." She tells us at the shoot. "I feel privileged and honoured to be able to help individuals into the industry or continue on. The model may have five agencies worldwide, and it's key they have someone who the model can relay worries, fears, triumphs and goals to," she says, speaking on her job. With a role that revolves so heavily on caring for others, her outlook on her career breaks away from the stereotypes that surround model agents. "In my opinion, there's nothing worse than a mother agent who doesn't care about the model, sends them off into the world, and just cashes that commission," she noted. "For me, being a mother agent involves being involved daily with my models, with their agents and clients, and ensuring all is good."
THE LOVER – ELIZA LAWRENCE 
As a freelance sexual wellness writer and coach, Eliza Lawrence does not shy away from the taboo, making her contemporary embodiment of 'The Lover' the ultimate sign of tenacity. After her first university summer, she launched her online platform to offer a sanctuary for people to feel more comfortable being open surrounding conversations about sex. Entitled Wasitgoodforyou, Lawrence describes the platform as a space to "be vulnerable, tell your story and hear other people's experiences".
"In the modern age where we are getting to understand the global experience and sexual rights are being tried, tested and reshaped, modern women need to talk about how we got to where we are and why it is sacred that we establish equality of pleasure, fairness and respect for all women."
THE SIREN – CHERISE
With her angelic vocals, jazz and soul singer, songwriter and yoga teacher Cherise became the perfect embodiment of a new-age Siren. "I use my voice as a path to empathy, especially right now it's easy to feel isolated and disconnected from how others are thinking and feeling," she tells us. "When I write my music and sing my songs, I'm trying to let the listener know that they aren't alone. That's what I think a Siren does, connect to the heart and draw people closer to something deep."
THE HUNTER – AMALIAH
London-based DJ and producer Amaliah is always on the hunt for new music and new artists. "I search for music in a lot of different ways. My main outlets include Bandcamp, Discogs, Beatport, Youtube or IRL record shopping and I sometimes root through to the way back when section of my own library to discover old gems I've forgotten about," she says on the process of hunting for new sounds. "There's so much incredible undiscovered music I have to find and I just get so excited when I manage to tap into it, even if only a tiny bit. It's a thrilling process."
THE SAGE – CLEM MACLEOD
Equipped with the knowledge and community to portray 'The Sage' Clem MacLeod is the founder and editor-in-chief of Worms Magazine – which she describes as "a biannual literary magazine that celebrates female and non-binary writer culture". Discussing how her peers are subverting stereotypes says: "I share my studio with three amazing ladies: Dolly Milkes who is a fashion designer; Steph Francis-Shanahan who is an artist making books on collective joy and trauma; and Sam James who works in fashion marketing. We're all doing different things but seem to be driven by a very similar force which is definitely counter to archaic female archetypes."