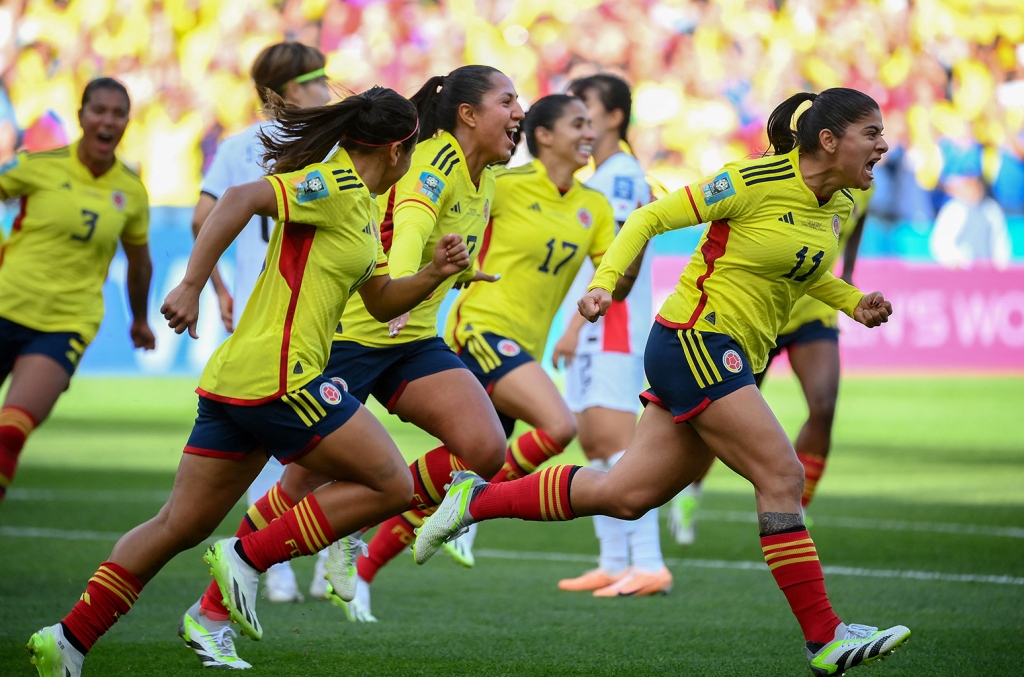 FIFA Women's World Cup 2023: Colombia Team Celebrates First Win Singing Alongside J Balvin
Colombia's team is celebrating their first win at the Women's World Cup 2023 in a big way, and with Latin superstar J Balvin in tow. Following their victory over South Korea on Tuesday (July 25) at the Sydney Football Stadium, the team returned to the locker room where they got a surprise visit from the Colombian hitmaker who hyped them as they blasted and sang along to one of his early hits, "Ay Vamos."
"So this just happened in Australia, the women's team won the mach against Korea at the World Cup," he captioned the video. "And we're also celebrating the massive success of our tour in Australia. So, we all win: Colombia and Latinos."
Balvin wasn't the only artist that the Colombian team was blasting during match day. Upon arriving to the stadium, their go-to song was Karol G's "Amargura," off her history-making album Mañana Será Bonito. Karol reposted the epic moment of them passionately singing the lyrics while in their locker room and sent the soccer players a special message. "Soccer team for the Women's World Cup. Queens," she wrote.
Another proud Colombian, Shakira expressed her excitement on game day and her support for the country's national team. "So proud of our Colombian team representing us in the Women's World Cup," she tweeted.
Next, Colombia is up against Germany on Sunday, July 30. The FIFA Women's World Cup 2023 commenced July 20 in Australia and New Zealand. This year, the tournament will be held until Aug. 20, when the final two teams face off. (Here's how you can watch the upcoming matches in the tournament.)
See Balvin and Shakira's posts below.