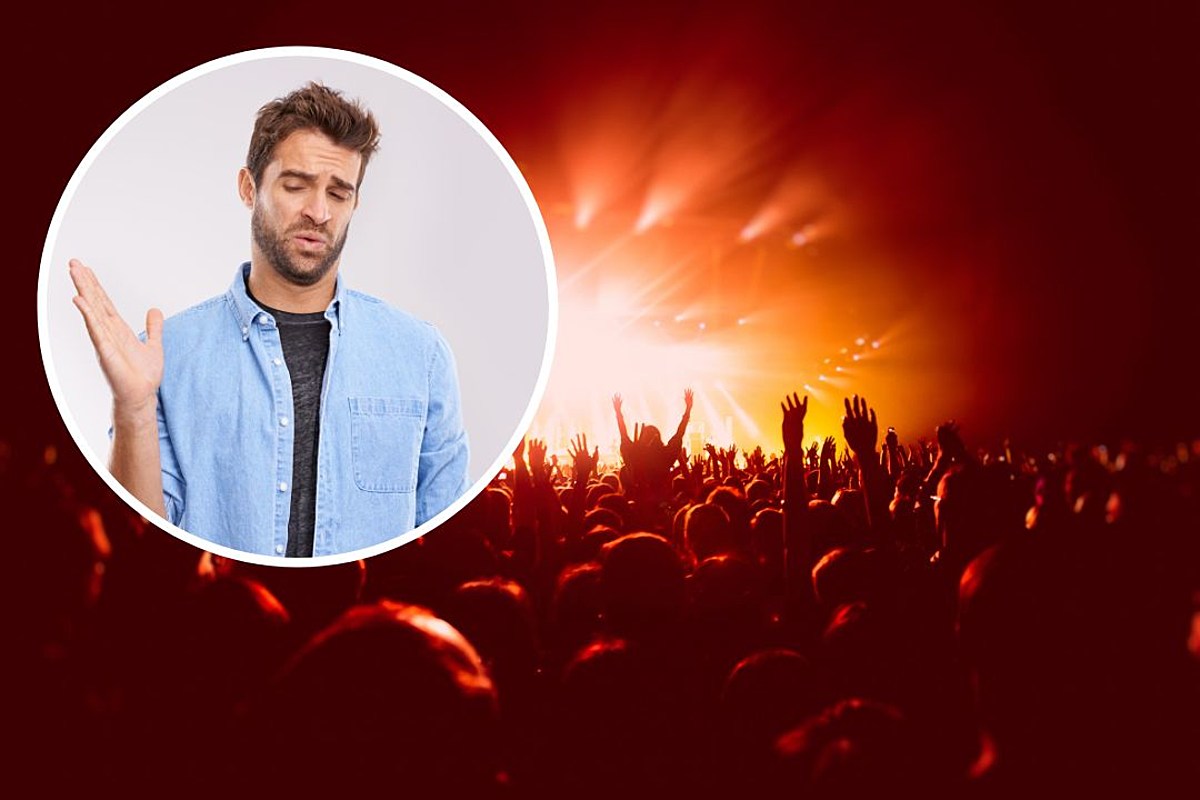 Fan Hilariously Farts During Quiet Part of Song at Crowded Concer
A fan attending a rock concert in Sydney, Australia, let out a loud, uproarious fart during the quiet part of a song — and it was all hilariously captured on video.
The viral moment adds to an already quite viral year for the mysterious and enigmatic group known as Sleep Token, who will release their highly anticipated third album, Take Me Back to Eden, later this month.
The British band has been racking up serious streams online after dropping their first pair of singles, "The Summoning" and "Chokehold" at the top of 2023, the former having surpassed 30 million plays on Spotify alone. All the chatter amongst fans is more than just hot air as Sleep Token's unique blend of crunching metallic rhythms, soul, R&B and pop has connected with an incredibly wide base.
What was a bunch of hot air, however, was a seriously gnarly fart that gave a new meaning to the age old "silent but deadly" adage, let loose during a soft part of the song "Atlantic" and loud enough for all to hear and proceed with a giggle.
Before we get to the video clip below, let's clear the air (instead of the room) — this is a completely natural function of the human body, so we're not shaming anyone. What this Sleep Token fan did is more about comedic timing than anything.
READ MORE: A Renegade Concert Pooper Was on the Loose in California in 2021
You'll have to listen very closely as fan-filmed footage more clearly captures audio from Sleep Token's live performance than it does the unmic'd posterior of a flatulent fan.
Incredibly, singer Vessel barely broke his vocal stride at all, even as others in attendance began to laugh.
Watch below:
Later this year, Sleep Token will embark on a 21-date U.S. tour in support of Take Me Back to Eden.
Oddly, and in somewhat related news, a person in attendance of a performance of legendary classical musician Tchaikovsky's fifth symphony at the Walt Disney Concert Hall last week enjoyed what was described as a "loud and full body orgasm." The eruption of pleasure came from the balcony while the Los Angeles Philharmonic continued the second movement of the piece, as reported by Los Angeles Times.