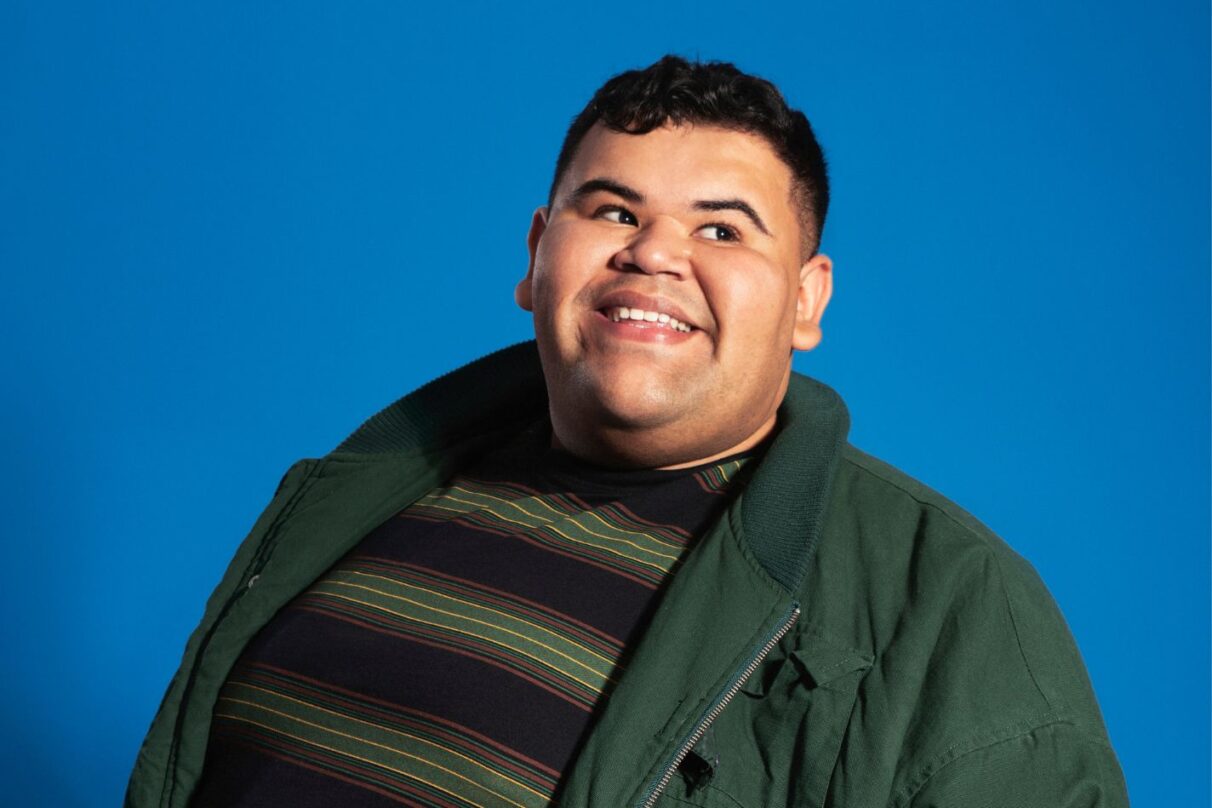 EXCLUSIVE: TikTok's Jesus 'Nalgas' Zapien Making TV Debut on 'Lopez vs. Lopez'
Jesus "Nalgas" Zapien is making his TV debut as a guest star on next week's episode of Lopez vs. Lopez.
In the episode, "Lopez vs Corte Caliente," George (George Lopez) and his ex-wife Rosie (Selenis Leyva) ask a TV judge to resolve a dispute they are having. Meanwhile, Mayan (Mayan Lopez) and her boyfriend Quinten (Matt Shively) enroll their son Chance (Bryce Gonzalez) in baile folklórico classes with Mr. Reyes (Zapien), a passive-aggressive, but lovable dance instructor who is an expert in the traditional Mexican dance.
Currently boasting 5.4 million followers on TikTok, the social media influencer rose to fame for posting one-man comedy skits where he impersonates everyone from Latina teachers to cashiers to mothers. In one of his most popular videos on TikTok, Zapien, who is of Mexican descent, plays out a scenario where he imitates the way a "front office lady" behaves when a parent tries to pick up their kid from school early.
"Wait, you were here last week, right?" Zapien asks with a virtual front-office backdrop behind him. "What's the reason of the early dismissal this time? Oh, doctor's appointment. I see."
"Lopez vs Corte Caliente," which is the 20th episode of the sitcom's first season, is the first that will air on a Tuesday night. Earlier this month, NBC decided to broadcast the final three episodes of the show on a new night and timeslot, so it could take advantage of having a Night Court lead-in. The move to Tuesdays would potentially get Lopez vs. Lopez more viewers.
During its first season, Lopez vs. Lopez has become a go-to for a lot of Latine talent. Guest stars have included Oscar winner Rita Moreno, Cheech Marin, Harvey Guillén, Jacob Vargas, Justina Machado, and others.
Zapien's Lopez vs. Lopez episode airs this Tuesday (April 25) at 8:30 p.m. EST on NBC.