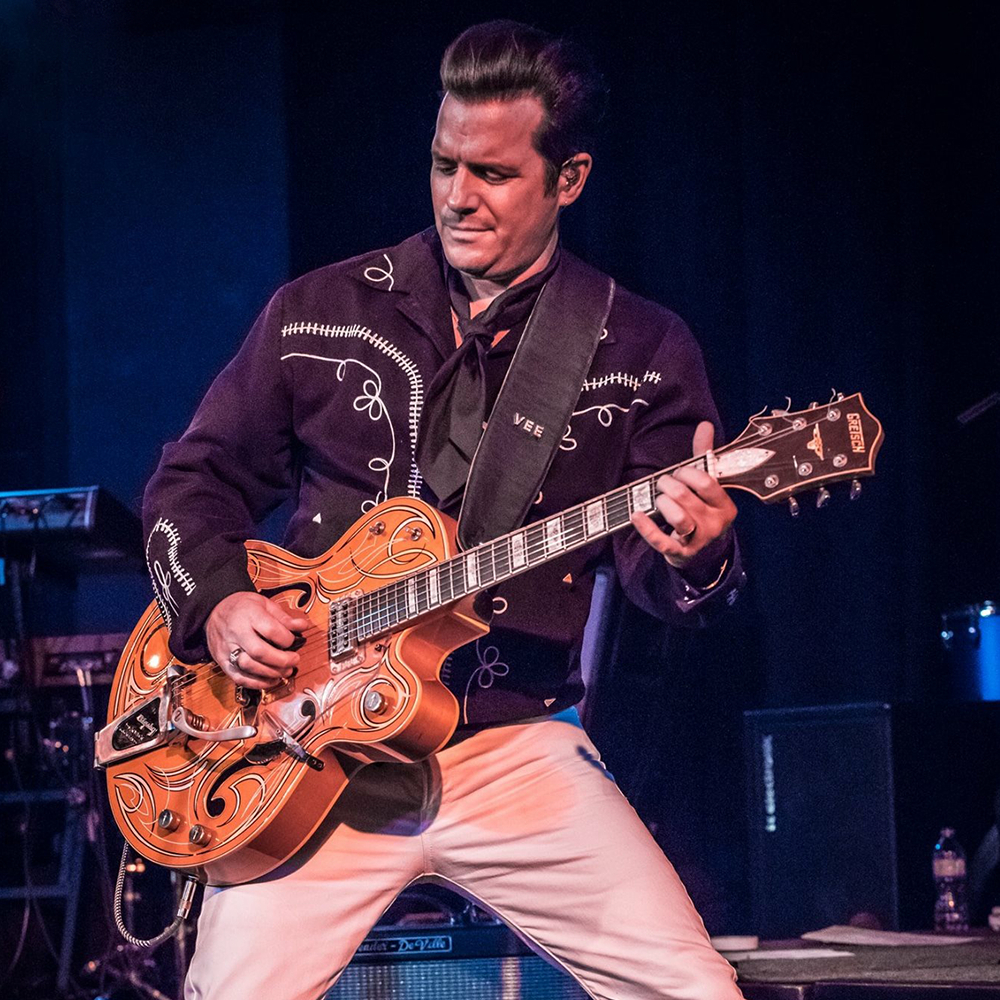 Exclusive Interview With Robby Vee
Congratulations on releasing two hit tracks "Good Morning" and "A Forever Kind of Love."
Q: Please tell us more about the message you wanted to convey with these two tracks?
A: I wanted to record two songs that were positive and hopeful from a life or relationship perspective…
"Good Morning" is a song that speaks to the positive and in some ways it could be an anthem for mental health; "How are things inside you, will this day rule or guide you?" "Do you wake up with the feeling of all that life's been dealing." It also pays homage to the legendary June Carter from the Carter Family who was country music's original great lyrical optimist.
"A Forever Kind of Love" is a song written by Gerry Goffin & Jack Keller who also wrote hit songs for my Father Bobby Vee including a #2 Hit "Run To Him" (my personal favorite). Over the years people have asked me if I would consider covering one of my Fathers releases, which I've wanted to do…it just took me some time to find the one that fit my journey and had meaning for me. This song was originally recorded by my Father in the early 60's at Abbey Road Studios in London and it charted in the UK & Australia, but was never originally released in the United State because the producer "Snuffy Garrett" had an issue with it. We would get requests for the song when on tour in the UK & Australia and always looked at it like a missed opportunity that his original version was never released in the US. With that in mind, I love the true blue message of the song. It feels like a timeless song to me. I was excited to introduce a great song to my audience as well as his audience that may have never heard it before.
Q: How did your sound develop to become the Robby Vee we know today?
A: I started out as a fan of my Father's record collection, the Vinyl LP and 45's…. Which put me in the universe of Rock n Roll and Rockabilly. As a kid I would spend entire Summers on the road with my Father watching those very same Legendary artist from those Vinyl records perform. Months at a time hanging backstage in the wings on Dick Clark's Rock n Roll Shows seeing greats like Bo Diddley or Little Richard do their thing. I learned a deep love for rock n roll that has continued through the years, I love the craft of a good song. My sound comes from Rockabilly in the sense that the term Rockabilly means many genres: country, bop, rhythm and blues etc… all melted together. It means freedom of genre to move around in that melting pot to arrive at a great song, even a pop song. My foundation has always been these building blocks of roots music and the freedom to build on that in the now of today's sound. My aim has always been to stay true to my own style and honor those foundational pieces in a way that feels honest and real to me. To be grounded in the roots while pointing to the future and embracing what feels most natural. In newer artists I seem to be instinctively drawn to music and a sound that reminds me of those legendary artists and early influential years.
Q: How would you best describe your musical style?
A: I've been described as Neo-Rockabilly…with some Roots Rock n Roll. I think I could fit into the category of Singer Songwriter with my more current releases.
Q: What inspires you when creating new tracks?
A: I've been working and recording with the same group of guys most of my career. Jeff Bjork who is the co-producer and Drummer along with Bryan Williams who is Bass on all the songs I put out, are great sounding boards for the material I record. We collectively have a ground up approach building on the rhythm parts. We can start with a demo I bring into the studio and by the time we start adding my parts, the tracks can take on a totally different life and direction. Inspiration in the moment and pushing around everyone's input, to me that's inspiring. It's the one plus one equals three idea… the openness to come up with something totally different then what was originally planned and trusting it.
Q: Who is one artist you would love to work with?
A: I've been lucky to have worked with so many recording artist and song writers over the years, many who are my heroes in music.
I love what Leon Bridges does. He is one of those artist that has a foot in the roots and looks to create something new that is accessible to today's music audience. He makes records with a raw feel first and his songs seem to stand apart from any other artist out there. I love his sound.
Q: Should we expect any new releases to come out soon?
Yes…This time around I've decided to put out two songs at a time using an old school playbook from the days when artists focused on "the song"… the days of vinyl 45's. My plan is to put out a couple singles at a time and then after a handful of releases, package all the tracks into a full record product release.
Q: Name one of your favorite tracks, and why?
A: Of my music, I'm excited about "Good Morning".
It's a melody that has stuck with me most of my life. It was never really meant to be a finished song. My father wrote the first verse and never finished the song.
One of my favorite records from my fathers career was a record titled "A Nothing Like a Sunny Day" from the 70's. "Good Morning" reminds me of that album, they both have a similar introspective writing style. Over the years, my mother who loved the idea of the song would ask me to finish it. I finished the song as a kind of personal tribute to both her and my father.
Follow Robbe Vee on Instagram