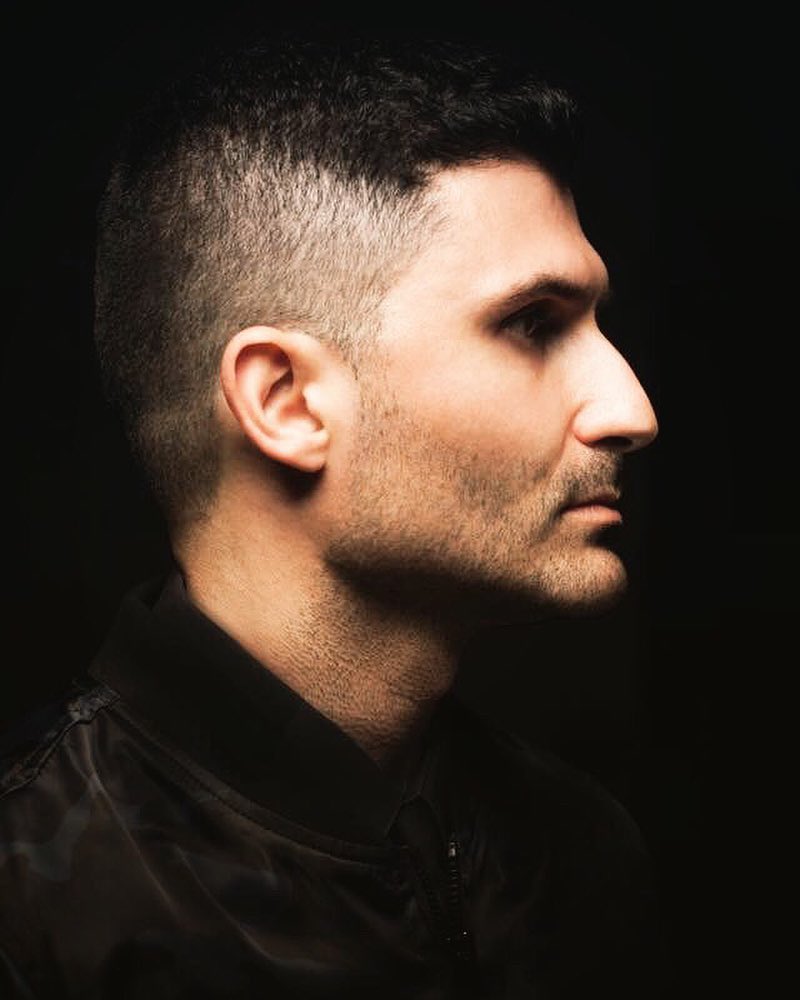 Exclusive Interview With Rapper & Actor Nazo Bravo
After a short break to reinvent his sound and work on his film projects, American rapper and actor Nazo Bravo returns to the game with a brand new joint, "Fadeaway." This record brings forth his very own sonic aesthetics in a new light, a cocktail that will set the Hip-Hop world on fire. We had a chance to chat with Nazo about his new single, his role in the season 3 of The Family Business on BET, and much more!
We have been loving your new song "Fadeaway". What made you decide to return to music after having taken a short break? Did you face any difficulties recording your new project during the pandemic?
I never stopped making music. I just took a step back to reinvent my sound and focus on some film projects, including a few screenplays I wrote with my film partners and am currently producing.
What's the meaning behind "Fadeaway"?
Fadeaway is for people who counted me out and wrote me off. They thought that I would fade away, but watch me come through like 23 and hit this fadeaway jumper. Not saying that I'm Michael Jordan, just saying I'm going to hit when it counts.
What drove you to seek out a music and acting career? What are the challenges you met juggling with two extremely demanding professions?
It was never my intention or plan to pursue either of these professions. I wasn't groomed for the industry at a young age, and I didn't start with any connections in the business. It was the opposite, I come from an immigrant, blue collar family that wanted me to take the safer routes and make money with a steady job. I came to the entertainment industry organically, purely from a standpoint of love for Hip Hop. I started in music, taking it one step at a time, one mistake at a time, and kept pushing with my resilience and belief in myself. My favorite rappers were in movies too, so I modeled myself after them and took acting classes and eventually started getting traction in the film & tv industry as well. With music, everything starts and stops with you and your hustle, so I took the same approach with acting and later screenwriting / film producing to not rely on "getting discovered" or hoping I would get a break. I just focused on creating my own opportunities. As far as challenges, every step is a challenge. It never gets easier. It's just a matter of what you want to do with your time and your life. I enjoy the process of making music, directing my music videos, being on set for film projects, and writing screenplays more than other professions so I'm following that passion on a daily basis.
What is your most memorable moment as an artist?
One of the most memorable moments was when Big Boy at Real 92.3 invited me up to the station and I got to play him some music before it came out. He gave me a major shout out and it was all out of love. It was a little surreal at the time it was happening since I would always listen to him on the radio growing up in LA and I'll always be grateful to him for that.
Tell us more about your new show and character, Demetri Igor, in the upcoming season 3 of The Family Business on BET.
Demetri is a sophisticated, calculating, and well dressed Russian oligarch with some financial interests in the world of the Duncans. It's a great character in a great show. Everyone on that production was really cool to work with, good people. And the cast is so talented and well rounded, everyone brings their own style and flavor to create this interesting and unique underworld. And I really enjoyed working with Louie Ski Carr, who plays Senor Cruz.
What is the main difference between "Fadeway" and "OMG" in terms of creative process and style?
OMG was the first time I showed people my new sound. I've always been known as a rapper with punch lines and bars in the past but this was my first time where I'm just singing the entire way through. It came out last year and then the shutdown started so I put a pause on releasing new music because some of our plans as far as rollout and events got cancelled. With my new song Fadeaway, it combines my newer singing style with my rapping, so it's like 2 different artists on the song.
How would you define your signature sound?
Modern melodies combined with in your face, aggressive rap with a West Coast influence whenever I spit.
Growing-up until today, which artists have influenced you the most?
2pac for his truth and versatility. Drake for his longevity and ability to adjust with the times.
What's next for Nazo Bravo?
The Family Business Season 3 just dropped on BET+ so make sure you check for me in that. It's my first time recurring on a tv show over the course of a season so I'm looking to build on that with new film and tv projects in the works. With regards to music, the Fadeaway music video is about to drop and I have a full album I'm going to follow that up with.
Thank You!