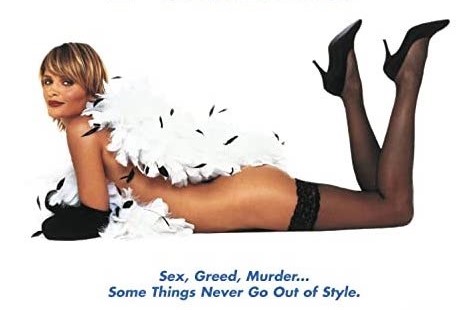 Eight uber-camp fashion films to binge after House Of Gucci
From Prêt-à-Porter and Mahogany, to Eyes of Laura Mars and Blow-Up, these are the cult fashion classics you should be adding to
your watchlist
2021 has been kind to fans of fashion moments vaguely affiliated with cinema: with the return of IRL red carpets, Zendaya has had a catwalk for each of her Dune press tour looks, while the BTS photos of Oscar Isaac's Scenes From a Marriage fits, courtesy of costume designer Miyako Bellizzi, momentarily won the internet (I mean, who am I kidding? They're still very much implanted in our brains and probably on a bunch of moodboards somewhere too). 
But what was the last really good, wildly stylish, properly juicy fashion film? A vehicle that excelled at marrying the tribes of aesthetics and pop culture, took a detailed look at the industry, and gave us something effortlessly camp in return? Where are this year's Portfolio or Unzipped?
Fashion, it's fair to say, is not typically afforded an easy ride on the big screen, with the industry habitually presented as shallow by cis white male directors (as per the wider film industry for most of the last century). An absurd number of features also centre, for one reason or another, murder, with models and designers alike meeting miserable ends a prominent fixture within the genre. A clever device to unpack the horrors of the industry? Perhaps. 
In amongst the tropes that pretend to hold up a mirror, however, there are productions that invite glamour, laughs, and real intrigue; cult classics that demand several re-watches purely because you want to hear a certain line uttered again. 
Which makes us think, was Ridley Scott pondering a similar disillusion when he began work on House of Gucci? Probably not, but the Lady Gaga vehicle has been on our minds ever since the first trailer dropped in July and the pop star uttered the words, 'Father, Son and House of Gucci'. With its arrival at your local multiplex imminent, below we've rounded up some of the best films that feature the correct toxic combo (hot fashion, that is).