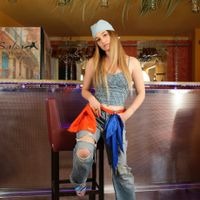 Discover How "Loca" Life Can Be With Athena Manoukian
Talented artist Athena Manoukian is rocking her game with a new single "Loca", which has everything a great song needs – a fun tune, powerful vocals, unique musical instruments fused together as a whole, and an interesting theme to explore. The piece is as fiery and euphoric as any, laced with flawless Spanish singing that transports the listener straight into a latin party.
Athena is no newcomer to the industry, with appearances in The X Factor UK, prestigious publications in various magazines, and even stellar performances at the Eurovision 2020 as a representative of Armenia. With countless awards and millions of streams, this young lady is out for the highest success in no time!