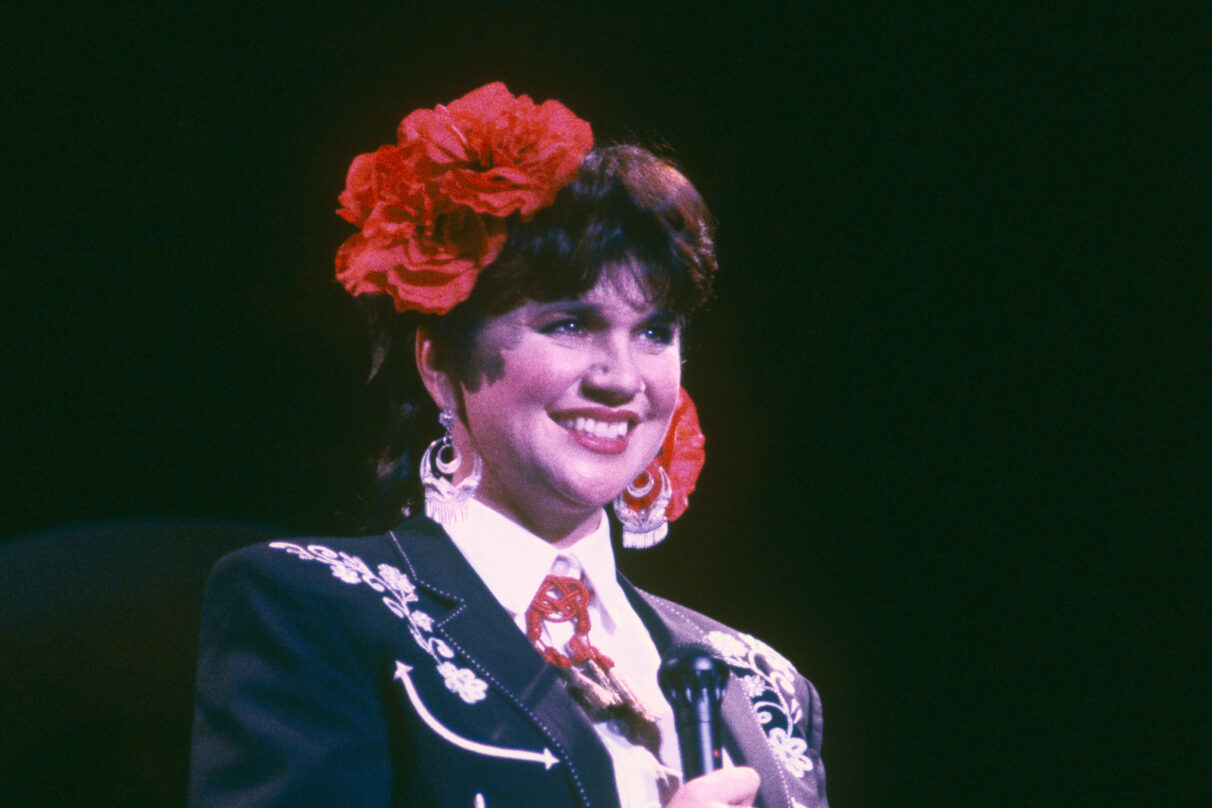 Did You Know 'The Last of Us' Episode 3 Song is by This Mexican-American Icon?
Chances are if you've watched The Last of Us episode 3, you've fallen in love with the song featured during that heartbreaking 77 minutes; once between Bill and Frank and the other between Ellie and Joel.
Mexican-American icon Linda Ronstadt is partially responsible for the tears shed in this episode thanks to her hit 1970 song "Long, Long Time." Written by Gary White and released on Ronstadt's 1970 album, Silk Purse, the song reached No. 25 on the Billboard Hot 100 and spent 12 weeks on the chart. The following year, Ronstadt earned her very first Grammy nomination for the song in the Best Contemporary Female Vocal Performance category.
Half a century later, it might be getting the same new life that Kate Bush's 1985 single, "Running Up That Hill (A Deal with God)" did after it was featured in an episode of the Netflix series Stranger Things during its fourth season.
According to Spotify, "On Sunday, January 29, between 11 p.m. and midnight ET, there was more than 4900% increase in U.S. streams of "Long, Long Time" by Linda Ronstadt."
Co-creator Craig Mazin told Variety, "I knew that song needed to hit certain things about longing and aching and endlessly unrequited love." He went on to say that he kept trying and trying to find the right song. And it wasn't until he texted a friend, Seth Rudetsky of Sirius XM, that he zeroed in on "Long, Long Time" by Ronstadt as the song episode 3 needed.
As for Ronstadt, during her career she was nominated for 28 Grammy Awards, winning 12. One of those wins came in 1989 for Best Mexican American Performance for her album Canciones de Mi Padre, which is still the best-selling non-English-language album in U.S. music history.
Late last year, Ronstadt released her second memoir, Feels Like Home: A Song for the Sonora Borderlands, a reference to the Arizona region where she grew up. It's there where Ronstadt was raised to embrace her Mexican American roots and traditions.
During an interview with Today late last year, Ronstadt remembered a producer who told her not to record an album in Spanish. "He said, 'Please don't do this, it'll destroy your career,'" she said. "It made me feel like we were being marginalized and that Mexicans are invisible."
Luckily for everyone, Linda Ronstadt, instead, listened to her heart – and sang from it, too. And now new life has been breathed into this song thanks to The Last of Us episode 3.