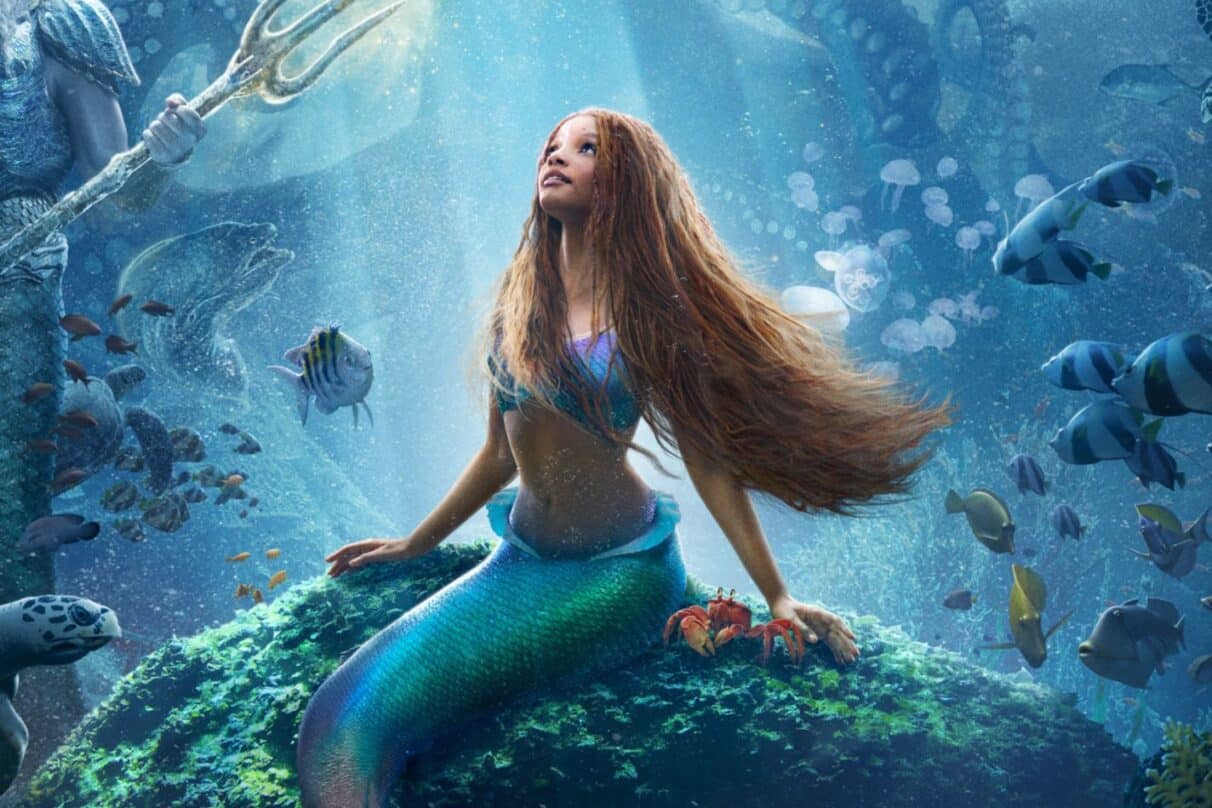 Did You Know Ariel Has Latina Sister in Upcoming 'The Little Mermaid'?
Disney's live-action version of The Little Mermaid is only a month away and fans online have been excited to see more characters being revealed over the last few weeks. Some of the characters were Ariel's (Halle Bailey) mermaid sisters. If it wasn't obvious that diversity and representation matter in this movie, a first look at the sisters proves that it is.
One of Ariels' sisters is named Perla. She is portrayed by British actress Lorena Andrea, who is half Colombian and half Spanish.
"So grateful to be part of this magical world," Andrea, 29, posted on social media alongside the movie's trailer.
Born Lorena Andrea Mateo in London to a Spanish mother and Colombian father, Andrea is best known for her role as Sister Lilith, in the fantasy series Warrior Nun, which ran for two seasons on Netflix. She was praised in the series for her portrayal of the relentless nun who helped her sisters fight demons before facing a transformation of her own that would define her.
In an interview with Rose & Ivy, Andrea said she was interested in acting at a very young age. Her mother, a dancer and an artist, encouraged her to tap into her creative side. Andrea took the stage for the first time at the age of six.
"I was actually very shy in front of all of the other kids, but it definitely brought me out of my shell massively," Andrea said.
Andrea also grew up taking an interest in sports – particularly swimming. When she was 12, she made her school's swim team and started competing. She put acting on the backburner for a while to focus on swimming but returned to it later.
"After a few years, it got to the point where I had to decide if I wanted to train to go to the Olympics," she said. "In that moment, I remember being like, 'No, I am an actress – this is what I want to do and what I am a passionate about.'"
Along with Warrior Nun and her upcoming role in The Little Mermaid, Andrea was seen in the 2017 remake of the prison drama Papillon starring Charlie Hunnam (Sons of Anarchy) and Rami Malek (Bohemian Rhapsody).
"There have been many people around me, and I never saw their stories reflected on screen," she said. "I think storytelling has the power to showcase the world that you want to see."
The Little Mermaid hits theaters on May 26, 2023.