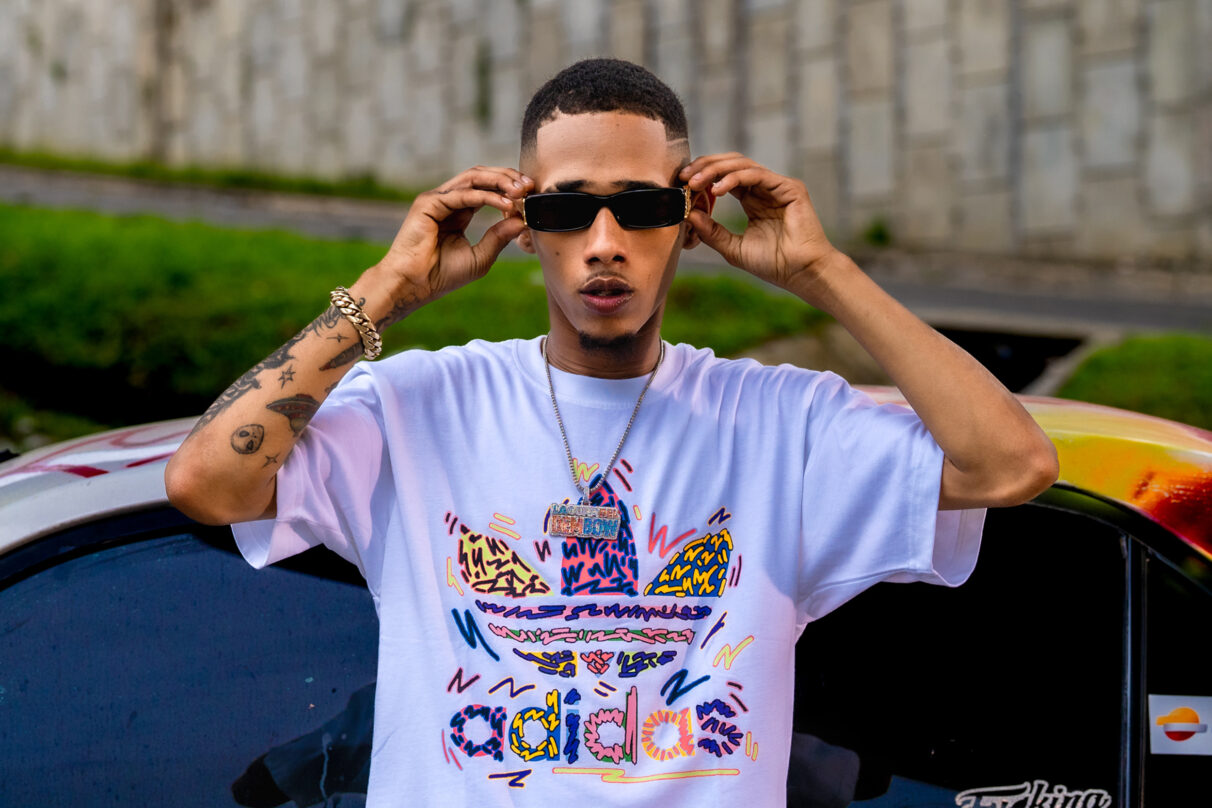 Did Dior Really Ask Angel Dior to Change His Name?
Angel Dior's having a huge week. Yesterday (Jan. 19), Rosalía featured the Dominican rapper's dembow banger "A I O" at her Louis Vuitton fashion show performance. But now, he's facing legal issues with another fashion giant: Christian Dior. Christian Dior, or Parfums Christian Dior (PCD), is allegedly asking Angel to drop the trademark's name.
According to Listin Diario, the French luxury brand's representatives are asking the rapper to stop using the Dior trademark in any way whatsoever. Per the report, the fashion company included asking him not to use "Dior" in any form of media, such as signs, posters, web, and social media, to name a few. They also reportedly asked him to "never use or attempt to register the term Dior or any other term or mark similar to any of PCD's trademarks in the future." He allegedly has 10 days to stop using their name and to reply to their official document.
Though Angel hasn't responded to these claims, the question of this possibility has been asked before. In an interview, when asked about possible future problems with Dior, Angel said: "Those people are not into that, and those people are another level. Those people don't keep up with that craziness. It's easier if they approach me directly." Now, it appears that he has to face what was then a hypothetical situation.
Angel's popularity is on a meteoric rise right now. Not only did his single "A I O" get featured in the Louis Vuitton Men's Fall-Winter 2023 Collection fashion show, but he was also a special guest at Bad Bunny's World's Hottest Tour in the Dominican Republic last year.
As of right now, Angel has not spoken out about the issue. However, he did talk about his recent exposure at the Louis Vuitton show yesterday. He wrote in an Instagram story post: "When one of my songs is featured in a foreign media – whether it's in media awards, [or when] a global or international artist uploads a post [about it] – don't see it as Angel Dior, see it as the dembow genre and the Dominican Republic growing."