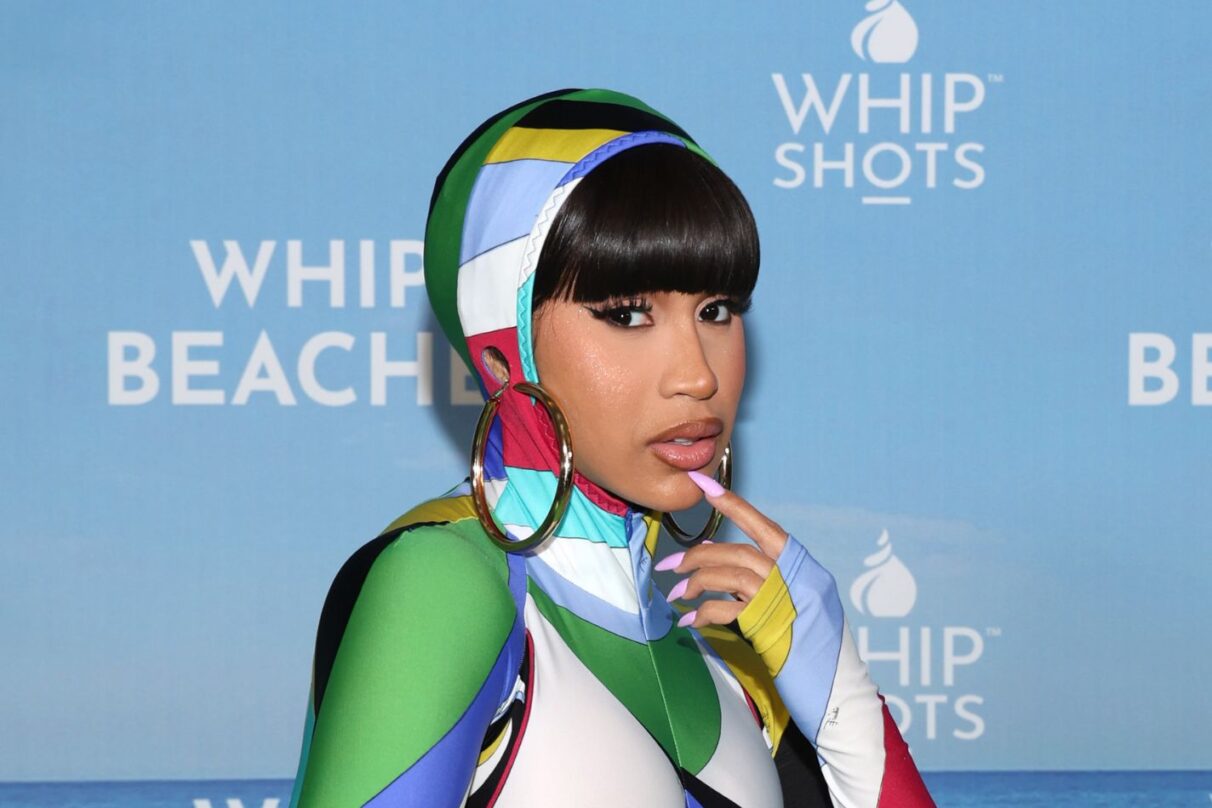 Cardi B Gets Bougie at the Beach With New Flavor for Whipshots Brand
Cardi B has added a new flavor to her line of Whipshots, a popular brand of vodka-infused whipped cream-in-a-can she introduced in late 2021. Joining the original trio of flavors – vanilla, caramel, and mocha – is lime.
On her personal Instagram page, Cardi B teased the release of the lime-flavored product with a photo of herself holding two cans of lime Whipshots and licking her lips. In the photo, she is wearing a pair of sunglasses designed to look like dollops of whipped cream. She is also sporting an outfit that is designed to look like swirls of Whipshots covering her upper body.
In another photo, Cardi B is seen holding a margarita that is topped off with the new lime flavor. "Whip it beaches," she posted. Some of the marketing content was also used on the official Whipshots Instagram account, including a video where Cardi B is licking the whipped cream from the top of the margarita.
"What's our summer tagline, you ask?" the Whipshots page posted. "WHIP IT, BEACHES! Bring some Cardi to your party and whip up a #CARDI-RITA to stay bougie beachside. Just add some whip to any sip and call it a slay."
Just before Christmas last year, Cardi B introduced a new limited-edition flavor to the catalog: peppermint. Around the same time as peppermint became a temporary flavor, the brand announced that it would be expanding into a total of 21 states.
The lime-flavored Whipshots will be available in stores on June 14, 2023.