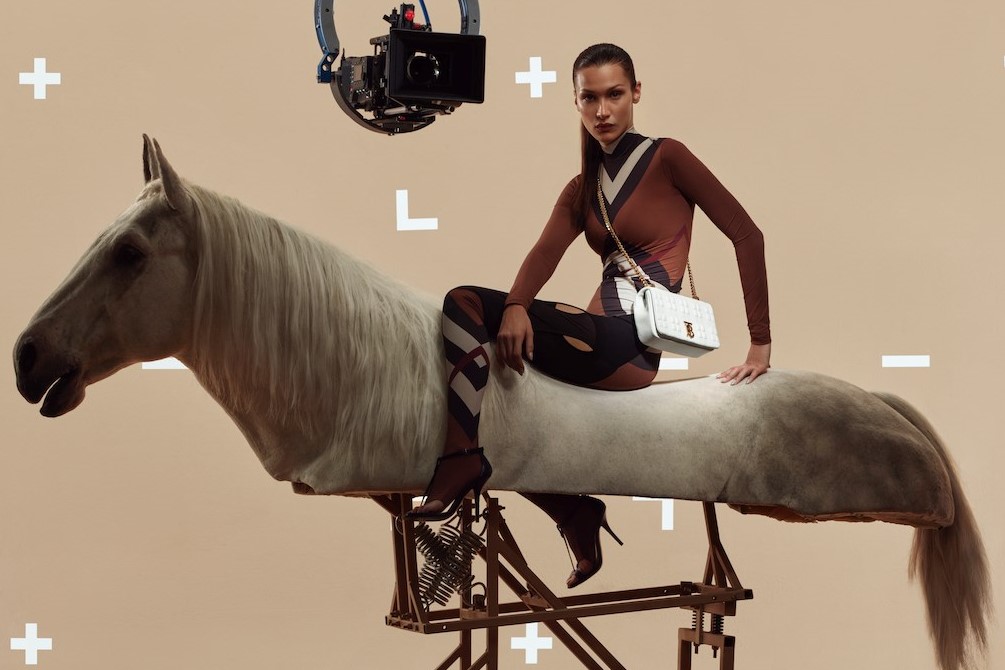 Bella Hadid gets back in the saddle for Burberry, and more news you missed
Dazed is hosting a journalism crash course, while Priya Ahluwalia collabs with
Paul Smith
The Chanel horse is glad, actually, that it didn't get cast in the Burberry campaign, left aghast at the sight of so-called horse girl Bella Hadid writhing about on a spliced, taxidermy steed. As the soon-to-be actor whips her ponytail from frame to frame in the label's new video, Riccardo Tisci showcases the brand's quilted and gold-stamped Lola handbag. "Lola, at the very core, embodies an attitude," the designer said in an accompanying press release, "she is strong, sensual and intelligent all at once. An ode to strong women the world over." Alongside Jourdan Dunn, who tumbles herself into silken bed sheets, and Ella Richards, who gives a bag-balancing masterclass, and Lourdes Leon, who is on her phone, the film jolts and snaps between the protagonists, the Lola always at its epicentre. A string of Lola pop-up shops will also take place in London, Paris, Sydney, Philadelphia, New York, Tokyo, and New Delhi. 
In other fashion news this week, Virgil Abloh was honoured – quite disrespectfully – by the Grammys as a "Hip Hop Fashion Designer" as the pop girlies turned goth for the evening's ceremony. Kim Kardashian set out to reunite the Victoria's Secret angels (positioning SKIMS as the pretender to the spangled VS throne), Willem Dafoe scored a new role in Palace and Calvin Klein's collab, and Demna's BFRND, well husband, starred in Balenciaga's new advertising campaign. And then Russian influencers started to scissor their Chanel bags, garnering sympathy with approximately no one.
For everything else that may have passed you by, click through the gallery below.