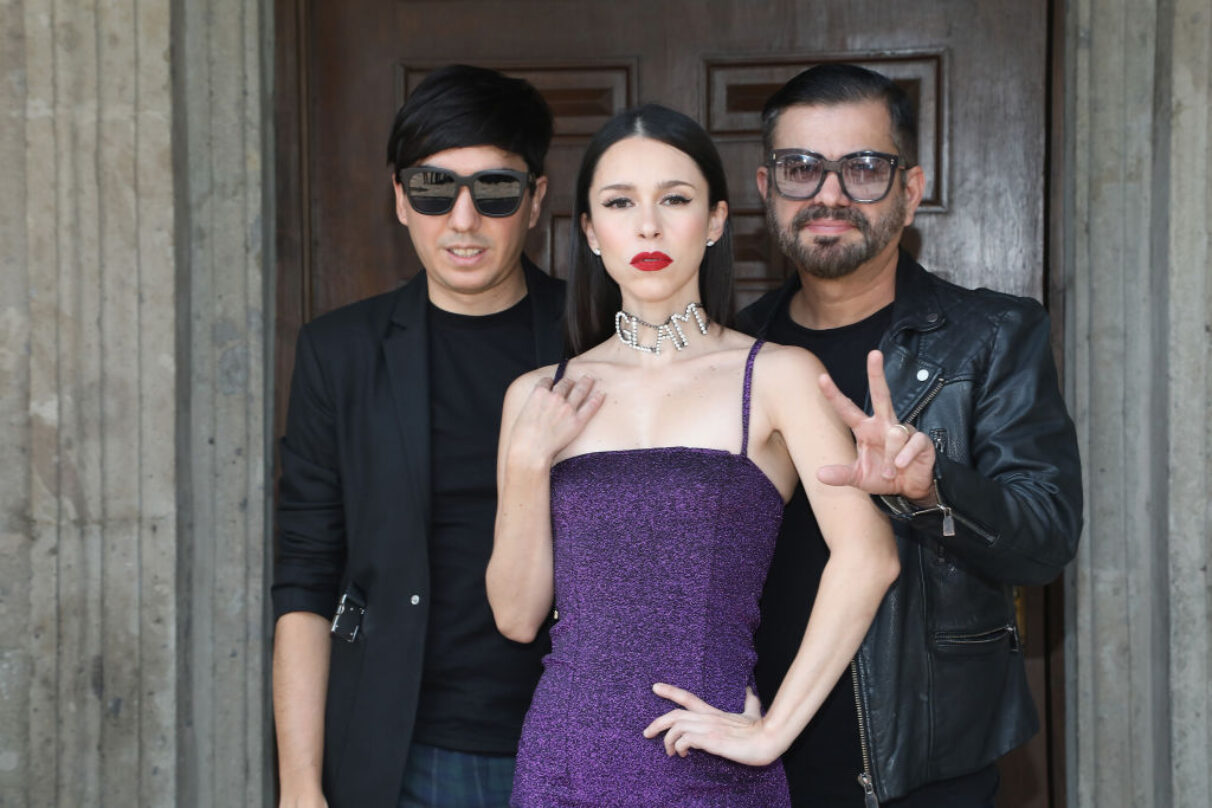 Belanova's Denisse Guerrero Is Back on Instagram & Fans Are Freaking Out – Here's Why
Wait a minute… is Belanova making a comeback this year?! On Aug. 8, the emblematic Mexican electropop band's vocalist, Denisse Guerrero, finally reactivated her Instagram account, and fans are now freaking out over the possibility of new music.
"One more year to say that life is still worth living, existence has meaning, our mission is to find it. Thank you all for waiting, the best is yet to come. Blessings. Denisse G," Guerrero wrote on Instagram to commemorate her 43rd birthday. The post features three photos of the singer decked out in a black dress with a white collar paired with black heels. Belanova fan clubs are tagged on the photo, as well as Universal Music México.
Belanova, formed by Denisse Guerrero, Edgar Huerta, and Ricardo "Richie" Arreola, is arguably one of Mexico's most popular electropop bands. Since forming the band in 2000, the Guadalajaran trio left their mark with iconic albums like their Latin Grammy-nominated Dulce Beat (2005), which includes their hit singles "Rosa Pastel," "Por Ti," and "Me Pregunto." Other popular albums include their debut album Cocktail (2003), Latin Grammy-nominated Fantasía Pop (2007), and Latin Grammy-nominated Sueño Electro I (2010). 
However, the band stopped routinely posting online at the end of 2018. The silence came after the band toured the U.S. with Moenia and dropped their most recent album Viaje Al Centro del Corazón. Consequently, fans were left wondering why the band decided to go on a hiatus.
In a 2021 interview with Huerta, the keyboardist discussed the band's break. When asked what happened with the band, he said they were on a much-needed pause. "We are a little rude about not talking about [what is going on with us], [people were like] 'Belanova was swallowed by the earth, what happened? From one day to the next, they disappeared.' But believe me, we are fine. Denisse, Richie, and I are in very good terms. It is simply a very necessary and valid pause. It initially started as three months [off], and now we are going on three years," he said at the time.
Now, fans are excited about the possibility of their return. A social media user wrote: "Belinda signing with [a] record label and Belanova reappearing on social media, the revival of Mexican pop is coming." Another social media user commented: "My God, what Denisse posted on her new Instagram the return of the best Mexican pop band? Will Belanova finally give us a reason to move forward in a disgusting world ?."
Will Belanova make their official comeback this year? We'll keep an eye out for any official updates from the trio.