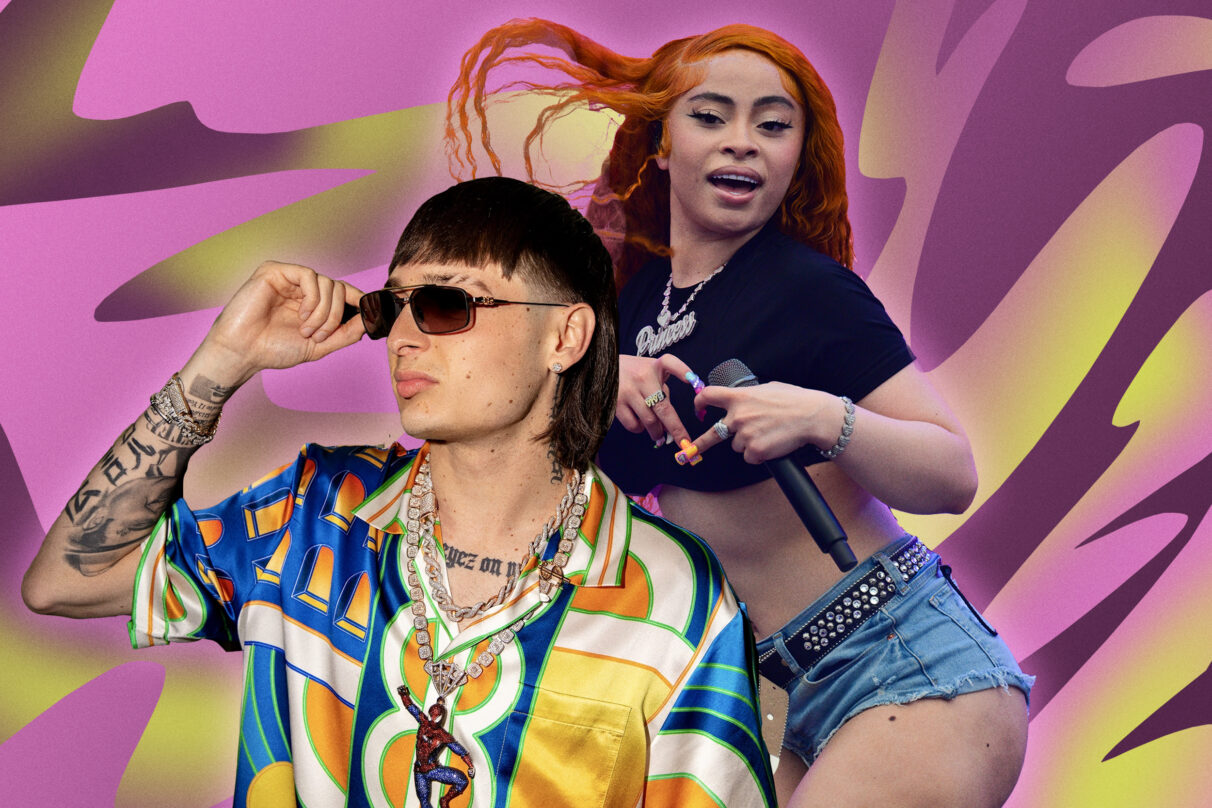 Barack Obama Features Peso Pluma, Ice Spice & More on His 2023 Summer Playlist
On July 20, former President Barack Obama shared his annual summer playlist. This year's diverse playlist includes the skyrocketing Mexican artist Peso Pluma and Dominican rapper Ice Spice, among other artists from our communities.
"Like I do every year, here are some songs I've been listening to this summer — a mix of old and new," President Obama wrote on his Twitter. "Look forward to hearing what I've missed."
Obama's 2023 playlist includes more Latine and Spanish-language artists than last year. In 2022, only three Latine and Spanish singers were selected. This year, there are four Latine and one Spanish artists highlighted in his 41-track playlist. Besides Peso Pluma and Ice Spice, his newly-unveiled playlist also includes Rosalía with her fiancé Rauw Alejandro and the experimental Chicana artist La Doña.
The first song listed is "Vampiros" by Rosalía and Rauw Alejandro. But this isn't the first time he's shared his fondness for the Spanish superstar. Last year, he highlighted "SAOKO," and in 2019, he included "Con Altura" alongside J Balvin as part of his selections.
The next song listed is "Penas Con Pan" by La Doña, also known as Cecilia Cassandra Peña-Govea. This marks the first time La Doña is part of Obama's selections. The third selection is "Princess Diana" by Ice Spice and Nicki Minaj. "Princess Diana" is one out of two collabs that the rap stars have released together.
This year's final Latine selection is "La Bebe (Remix)" by Yng Lvcas and Peso Pluma. This comes as no surprise since Peso Pluma's having quite the year. With "La Bebe (Remix)," Peso Pluma earned his fifth hit on Billboard's Hot 100 chart.
Social media users are thrilled about Obama's selections. A Twitter user wrote: "Obama listening to Rauw and Rosalia, plus La Doña and Peso Pluma. Simply incredible." Another Twitter user said: "No way Obama listening to PESO PLUMA ???." 
Due to the hesitation around President Obama's annual lists, he recently set the record straight about picking the songs, films, and books himself. "Look, here's the bottom line of my playlists and my book lists and my movie lists. I am very scrupulous about making sure that this is stuff that I actually like," he said in an interview with Hasan Minhaj. "I will confess that there are times — on the playlists, on the music lists — where I will get suggestions."
"Because it's not like I got time to be listening to music all the time. So typically, at the end of the year, what happens is folks will be like, 'Man, you need to listen to this. This is good.' But unless I'm actually listening to it, watching it, reading it, I won't put it on there," he stated.