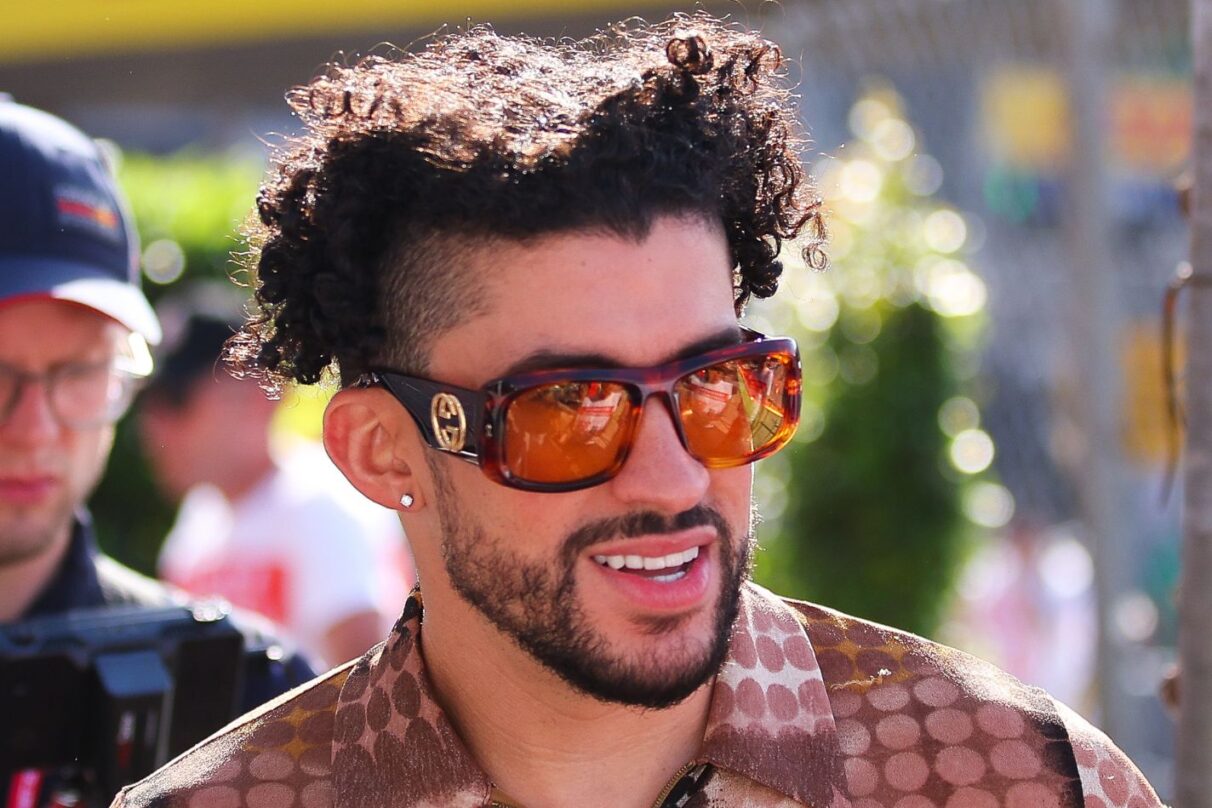 Bad Bunny's Outfit at Formula 1 Grand Prix of Monaco Goes Viral
Bad Bunny made a big fashion statement during his visit to the Circuit de Monaco in Monte Carlo for the 2023 Monaco Grand Prix on Thursday (May 25). The "Tití Me Preguntó" singer turned some heads when he showed up wearing an outfit that looked like it was purchased at a high-end novelty store.
The shirt was, in fact, a vintage 1995 piece by French haute couture fashion designer, Jean Paul Gaultier.
No one could take their eyes off Bad Bunny as he hung out with driver Sergio "Checo" Perez and even got the opportunity to get behind the wheel of one of the racecars.
If Benito had taken the car on the track, that might've taken up most of the headlines. However, it was the unique outfit that caught most people's attention. The fitted, patterned shirt featured a design of a bikini and made him look like he was ready to hit the Monaco beaches.
Social media users quickly reacted to Benito's style at the race track when photos started to pop up on Twitter. Some amateur fashion critics suggested that only rich people like Bad Bunny could get away with wearing a shirt like that.
Others weren't quite sure what to make of the shirt.
Some pointed out the reactions his outfit was getting while at the track.
Finally, plenty of Bad Bunny's fans hoped he would go back to his original style before he broke out in the industry.
Whether people liked Benito's outfit or not, we should all probably remember the sound advice from Luis Guzman's character in Paul Thomas Anderson's 1997 masterpiece, Boogie Nights. "Wear what you dig."